Please welcome New York Times and USA Today Bestselling author Grace Burrowes! MY ONE AND ONLY DUKE, the first book in her new series, Rogues to Riches, is available now! 
1. This is the start of a new series for you, Rogues to Riches. What's it like starting a new series from scratch? Have any of these characters popped up in previous books/series?
Quinn Wentworth, our hero from My One and Only Duke, took Grinch honors in a short story published in Tis the Season, a multi-author holiday anthology, but other than that… He makes his debut in My One and Only Duke. In a long-running series, an author has to strike a balance between allowing each book to serve as a portal to the series, and not boring faithful readers with a rehash of who is married to whom and how they met. A new series has none of those constraints. We're all meeting the characters for the first time, and that gives the project freshness.
I will always enjoy revisiting my foundation families, and eventually, the Wentworths will join their ranks. For now, though, I'm having great time with a very different sort of duke and duchess.
2. Big families are often featured in your novels, even when the main characters feel somewhat lonely in a house full of people. While Quinn has reasons to isolate himself from his family, he often feels like an outsider looking in. Why do you think that is?
Quinn's upbringing was so far from the usual ducal heir, you'd almost think I planned that (I did!).  Many people are raised without a lot of material security, but from a young age, Quinn was also the only functional adult in his family. When he should have been playing, getting into harmless trouble, and making friends, he was instead protecting, providing, and trying to pull his family up from the gutter. That guardian instinct is exactly how he gets involved with Jane (yay!) but also a reflex he has to learn to temper, because he's worthy of being protected by those who love him. He was a terrifically interesting hero to write, and it took a very special duchess to earn his trust.  
3. Speaking of Quinn's family, they are all eccentric, to say the least! His sisters, in particular, were a treat to read, and I loved they could be strange and silly and no one seemed to care too much (until Jane comes along). How did these characteristics develop? Will Constance and Althea have their own books at some point?
Constance and Althea are even more "between two worlds" than Quinn is. He earns grudging respect from even aristocratic men because he's a mercantile genius, but his sisters will never be proper enough, well born enough, or charming enough to be respectable—and they know this. Then… boom. They are ladies in truth, by virtue of having a ducal brother. Their carefully crafted cynicism and self-sufficiency is knocked all widdershins, and polite society has to deal with them. Yes, I do believe they will have books, and those books will be enormous fun.
4. Jane finds herself in an interesting predicament – widowed, pregnant, and then ultimately, married again and a new duchess. She spends this time when most newlyweds, during this era, are getting to know one another, dealing with morning sickness, cravings, and all the hormones. Tell us more about Jane, and how her pregnancy shapes some of the early events of the novel.
Well, actually… some enterprising social scientist did a records search of one of the churches in a better London neighborhood. They found that in a given Regency year, about half the firstborns arrived within six months of the wedding. Could it be that the Victorians tried to paint their Regency forebearers as a little more Puritanical than they were? Maybe?
You are right, though, that Jane and Quinn are coping with a lot as they embark on married life. When they first meet, Jane is through her first trimester and facing penury. Her late husband's family is no help, her father is useless, and somebody has to provide for the child. Quinn is in the wrong place with the right offer at the right time, and Jane—trying to be practical—accepts his proposal. On the one hand, they start out with a lot on their marital plate, but on the other, they have a basic respect for one another, physical attraction, and virtually no romantic expectations of each other. Each appreciates the smallest gesture of kindness from the other, and romance slowly blossoms.  
5. Thanksgiving in the US is almost here, a big holiday! Do you have any traditions you celebrate every year or any recipes you look forward to making?
Thanksgiving is my favorite holiday of the year, mostly because it's about family, friends, feasting, and gratitude. How could that combination EVER be less than wonderful? I have an odd association with Thanksgiving, and that's with olives. My mother had a white porcelain olive dish, and that dish would only come out at big holidays. She'd fill the olive dish as soon as the table was set, and all the circling children (and maybe a few adults) would snitch olives while waiting for the feast. I love olives to this day.
6. I follow you on social media, so I know you have a menagerie of animals. Care to share a photo or two, and tell us a little about them?
I grew up with pets, and some of my happiest memories are from time spent on a farm (cue the horse-mad years). For me, pets are an ideal level of companionship. They are relatively low maintenance, they never critique your rough drafts, and they each have individual traits that keep life interesting. Because I live in the country, we see plenty of wildlife too. I love that—love that nature can thrive in the same space where I'm so happy to dwell, and I hope that's always the case.
7. What can readers expect from you in 2019?
Many happily ever afters! My next Rogues to Riches tale, When A Duchess Says I Do, comes out in April, with a third planned for Fall 2019. I'll be writing more True Gentlemen, and I seem to have involved myself in about a zillion novella projects too. 2019 is shaping up to be a busy, happy year, full of good stories and good fun.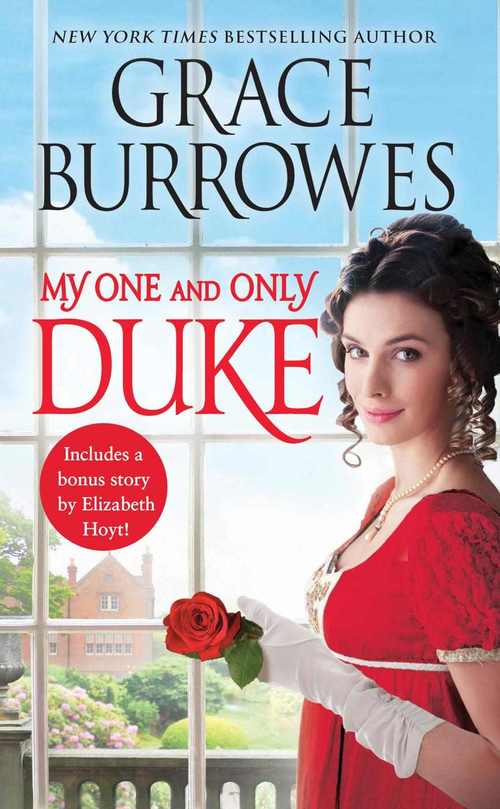 A funny thing happened on the way to the gallows… One minute, London banker Quinn Wentworth is facing execution. The next, he's declared the long-lost heir to a dukedom. Quinn has fought his way up from the vilest slums, and now he's ready to use every dirty trick he knows to find the enemy who schemed against him.
There was just one tiny problem… Jane Winston, the widowed, pregnant daughter of a meddlesome prison preacher, crosses paths with Quinn in jail. Believing his days are numbered, Quinn offers Jane marriage as a way to guarantee her independence and provide for her child. Neither thinks they'll actually have a future together.
They were wrong. He's a wealthy gutter rat out for vengeance. She's a minister's daughter who must turn a marriage of desperation into a proper ducal union. Are they doomed from the start or destined for a happily-ever-after?
Also includes the bonus novella Once Upon a Christmas Eve from New York Times bestselling author Elizabeth Hoyt! When his carriage wheel snaps in a snowstorm, Adam Rutledge, Viscount d'Arque, is forced to seek shelter at the home of the most maddening, infuriating, and utterly beguiling woman he's ever met.
Romance Historical [Forever, On Sale: November 6, 2018, Paperback / e-Book, ISBN: 9781538728956 / ]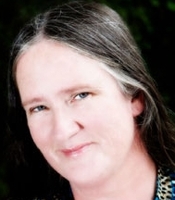 Sweet, Spicy, Substantial Regency Romances…
Grace Burrowes started writing as an antidote to empty nest and soon found it an antidote to life in general. She is the sixth out of seven children, raised in the rural surrounds of central Pennsylvania. Early in life she spent a lot of time reading romance novels and practicing the piano. Her first career was as a technical writer and editor in the Washington, DC, area, a busy job that nonetheless left enough time to read a lot of romance novels.
It also left enough time to grab a law degree through an evening program, produce Beloved Offspring (only one, but she is a lion), and eventually move to the lovely Maryland countryside.
While reading yet still more romance novels, Grace opened her own law practice, acquired a master's degree in Conflict Transformation (she had a teenage daughter by then) and started thinking about writing…. romance novels. This aim was realized when Beloved Offspring struck out into the Big World a few years ago. ("Mom, why doesn't anybody tell you being a grown-up is hard?")
Grace eventually got up the courage to start pitching her manuscripts to agents and editors. The query letter that resulted in "the call" started out: "I am the buffoon in the bar at the RWA retreat who could not keep her heroines straight, could not look you in the eye, and could not stop blushing–and if that doesn't narrow down the possibilities, your job is even harder than I thought." (The dear lady bought the book anyway.)