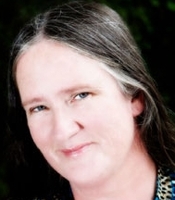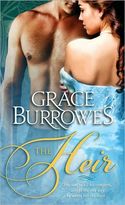 As a kid, I shared a bedroom with three siblings. The other three wanted the hall light turned off at night, I wanted it kept on because I was afraid of the dark. The solution was for me to lie awake every night until the other three fell asleep, then go turn the stinkin' thing on.
I was that afraid of the dark. In fact, I slept with a light on well into adulthood.
I used to say I had a wonderful imagination for terrible things. Growing up, we didn't have a TV until I was well into school age, and then the rule was no TV on school nights. This was a good thing on general principles, most especially because "Lost In Space" and "Dark Shadows" kept me sufficiently terrified. There is no telling what I would have done with "Twilight Zone" re-runs or late night helpings of "Creature Feature Theatre." I knew I shouldn't watch those shows, but again, one TV, six siblings, and most of them older than me…
So I spent a lot of nights being afraid of the tree branch shadows on the bedroom curtains. They looked like dinosaurs and demons… I was afraid of the squirrels and mice playing in the heating ducts, because their little claws would make ominous, skittery, clicking sounds, and I only had my mother's word for the fact that it was mice. A mom at bed time is not the most disinterested source of information.
I was afraid of the cold tile floor of my bedroom, afraid it wouldn't be there when I ventured my bare toes out of bed when I really, really had to pee. I was afraid of the closets, and under my bed, and yes, once my brother did hide under my bed and reach out and grab my ankle.
Talk about lingering trauma.
I did not understand that imagination can be coaxed in positive directions. I learned this over a period of decades, slowly, and by trial and error. Instead of the flimsy underpinning of my conscious mind, a floor that can give way to anxiety and fretting, I now view my imagination as a lifeline that lets me climb above the immediate here and now, to swoop and soar through all manner of ideas and notions, passing the ones I don't fancy, and grabbing onto the ones I do. It's the same tool, the ability to think creatively, but I have learned to enjoy it, rather than be imprisoned by it.
And this is encouraging to me. If anybody had told me as a child that the same ability to work an idea at length in my head, to what-if, and how-about for hours on end would eventually give me great pleasure, and help me generate multiple happily ever afters, I would not have believed them. I dreaded the dark, and was certain the only relief to be had was in gaining enough authority over my life to keep a light on all night, every night.
I turn out the lights now, roll over, and go to sleep. And if I can't sleep, I get to thinking about my work in progress, or the one that wants to crowd in on the heels of my work in progress, and I happily drift away.
While the mice—I certainly hope they're mice—play in the heating ducts.
THE HEIR BY GRACE BURROWES – IN STORES DECEMBER 2010
An Earl Who Can't Be Bribed…
Gayle Windham, Earl of Westhaven, is the first legitimate son and heir to the Duke of Moreland. To escape his father's inexorable pressure to marry, he decides to spend the summer at his townhouse in London, where he finds himself intrigued by the secretive ways of his beautiful housekeeper.
A Lady Who Can't Be Protected…
Anna Seaton is a beautiful, talented, educated woman, which is why it is so puzzling to Gayle that she works as his housekeeper.
As the two draw closer and begin to lose their hearts to each other, Anna's secrets threaten to bring the earl's orderly life crashing down—and he doesn't know how he's going to protect her from the fallout…
ABOUT THE AUTHOR
Grace Burrowes is the pen name for a prolific author of historical romances whose manuscripts have so far won, finaled, or garnered honorable mention in Romance Writers of America-run contests in Georgia, Indiana, New Jersey, and Florida. Burrowes is a practicing attorney specializing in family law. She lives in rural Maryland and is working on her next book, THE SOLDIER, set to release in July 2011.
To comment on Grace Burrowes's blog please click here.