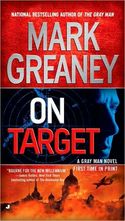 Gray Man #2
October 2010
On Sale: September 28, 2010
Featuring:
Court Gentry
592 pages
ISBN: 0515148458
EAN: 9780515148459
Mass Market Paperback
$9.99
Thriller Spy
Buy at Amazon.com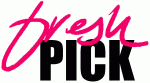 Sequl to The Gray Man
Who is the Gray Man?
To a Russian mafia boss–he is a powerful weapon.
To a genocidal war criminal–he is his worst nightmare.
To a small team of American commandos–he is their last chance.
To a beautiful lawyer caught in the crossfire–he is her only hope.
Four years ago, assassin Court Gentry was betrayed by his handlers in the CIA. Now, an old comrade returns to haunt him-and to force him on a mission against his will.
With his ruthless employers on one side, his former friends on the other and a doomed mission ahead, Court Gentry would kill to get out of this one alive.
Excerpt
Prologue
Dark clouds hung low above the Irish Sea, fat in the moist morning air, and tracked slowly over the assassin as he stood on the wooden foredeck of the fishing boat. A few screeching herring gulls had encircled the vessel while it was still miles offshore; now that it had entered the harbor channel, a flock one dozen strong swarmed above and around, churning the mist with their white wings.
The sea birds shrieked at the vessel, bleated warnings to the Irish coast of the arrival of a killer to its shores.
But their warnings were lost in the vapor.
The boat docked in its harbor slip just before eight a.m. The assassin climbed off the deck and onto the quay without a glance at the two crewmembers. Not a single word had been exchanged in the Read More…