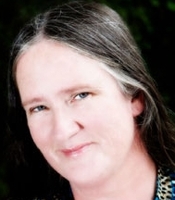 One of the questions an author hears most is, "Where do you get your ideas?" and for a book about a hero who has very nearly sold his soul, that curiosity is understandable. (Don't worry, with Lady Vivian's help, Darius wins it back, and then some.) The usual answers I've heard or given are:
I read widely in the historical period original sources. I take stories that aggravated me in some particular, and tweak them so they become satisfying to me. I read the classics (or watch movies), and then ask myself, "What if….?" until something germinates with that whiff of possibility about it.
Those answers are not inaccurate, but they are incomplete, at least for me. I'd met Darius Lindsey in an earlier book, THE VIRTUOSO, wherein he was a secondary character with a strong sense of loyalty toward the hero. Darius popped up again a book about his sister Leah's romance with Nicholas Haddonfield, and once more, Darius' protective, responsible streak was much in evidence.
And yet, this dude was miserable. I didn't know what he got up to off the page when he stayed out until all hours, or disappeared to ride across the countryside, but I knew something unhappy was eating at his soul.
Now is when those handy answers—reading in the historical period, et cetera—aren't enough to describe where ideas come from. For me the secret ingredients to creativity are mental white space and patience.
Authors (among others?) often hear about how important it is to work at their craft daily, to set goals, to establish a schedule. Maybe if I followed that advice, I'd have twice as many books on the shelves by now. I don't follow it, or maybe I can't.
What I can do is ensure that my days include what I call mental white space, times when I'm not goal-oriented, not fixed on a to do list. I'm enjoying the shower, taking a walk, driving a familiar twenty-five country miles to the office. My mind is unfettered by expectations, and I'm not hammering away at a plot line.
If I allow myself enough of that kind of time—backside NOT in the chair, hands AWAY from the keyboard—then eventually, an idea comes whistling into view: Maybe Darius is making money in the last, most desperate fashion available to an attractive adult driven into a tight enough corner—or he's about to cross that line. Maybe he's so ashamed of himself he's considering the ultimate desperate measure….
And thus, a book is born. Not from slavish adherence to a strict schedule, though one must get the words onto the screen at some point, and not from pursuing a goal in any linear fashion, but by waiting, hoping, trusting, and never giving up—the very things that won Darius his happily ever after with Vivian.
How do you solve problems? Do you make a list, sleep on them, both?
DARIUS BY GRACE BURROWES – IN STORES APRIL 2013
A story that breaks all the rules…
Darius is a remarkable tale of desperation, devotion, and redemption from award-winning New York Times and USA Today bestselling author Grace Burrowes. Her gorgeous writing and lush Regency world will stay with you long after you turn the final page…
With his beloved sister tainted by scandal, his widowed brother shattered by grief, and his funds cut off, Darius Lindsey sees no option but to sell himself—body and soul. Until the day he encounters lovely, beguiling Lady Vivian Longstreet, whose tenderness and understanding wrap his soul in a grace he knows he'll never deserve…
Praise for DARIUS:
"Burrowes brings to life a deeply moving romance that's sure to be remembered and treasured." —RT Book Reviews, 4 ½ Stars, Top Pick
"This rising author handles powerful romance and complicated family life with skill in romances with great appeal." —Booklist
"Burrowes creates her usual intelligent characters, exciting chemistry, and flowing dialogue…" —Publishers Weekly
"Very compelling… Likable characters with enough angst to keep the story moving along." —Night Owl Reviews, 4.5 stars, Reviewer Top Pick
ABOUT THE AUTHOR
New York Times and USA Today bestselling author Grace Burrowes' bestsellers include THE HEIR, THE SOLDIER, LADY MAGGIE'S SECRET SCANDAL, LADY SOPHIE'S CHRISTMAS WISH and LADY EVE'S INDISCRETION. THE HEIR was a Publishers Weekly Best Book of 2010, THE SOLDIER was a PW Best Spring Romance of 2011, LADY SOPHIE'S CHRISTMAS WISH won Best Historical Romance of the Year in 2011 from RT Reviewers' Choice Awards, LADY LOUISA'S CHRISTMAS KNIGHT was a Library Journal Best Book of 2012, and THE BRIDEGROOM WORE PLAID was a PW Best Book of 2012. Her Regency romances have received extensive praise, including starred reviews from Publishers Weekly and Booklist. Grace is branching out into novellas and Scotland-set Victorian romance with Sourcebooks. She is a practicing family law attorney and lives in rural Maryland. For more information, please visit www.graceburrowes.com.
To purchase DARIUS: | Amazon | Barnes and Noble | Books-a-Million | IndieBound | Indigo/Chapters | Discover a New Love | Sourcebooks
To comment on GRACE BURROWES's blog please click here.