As I grew up, my family had any number of cats. I also had a horse, as did one of my brothers. The occasional hamster came along, a few parakeets, even a couple of goats, but no dogs.
Was that a deprived upbringing or what?
When my daughter reached latchkey age, I saw an opportunity to remedy my doggy-deficit at last, for what kid can feel lonely at home with a dog on the premises? I left the choice of breed up to her, and she chose…a mastiff.
OK… So we answered an ad, and picked up a cute little guy who looked sorta like… well, as the weeks went by, that puppy looked less and less like a mastiff, and more like a bull mastiff. Hmm.
"Mom, you SAID I could have a mastiff."
A stout backyard fence was already in our future, and dogs are pack animals, right? If one is lovely, then two would be twice as delightful. This time, we bought from a reputable breeder nearby, and by gum, we got a mastiff… a fuzzy mastiff, that is.
Both dogs outlived their breed life expectancies by many years, and they were purely wonderful additions to the family. I've had dogs ever since, though my canine companions now come from the pound or rescues. My daughter went on to become a certified veterinary technician, and she told me that people do not adopt big dogs, old dogs, or black dogs, which the pet pros call, "Black Dog Syndrome."
So I adopt the biggest, oldest blackest dog I can find, and invariably, I come home with a great dog. Every dog is different, of course, but my pups bring me tremendous joy. If I had to list their top five endearing qualities they would be
Good cheer! Both Sarge and Murphy are always glad to see me, no matter what. When I come home from work, when I come downstairs in the morning, when I come out of the bathroom, I'm greeted with wagging tails and great enthusiasm.
Safety. I know both dogs are cream puffs, and YOU know my dogs are cream puffs, but they are big guys with lots of teeth, and they neither look nor sound like cream puffs when a stranger's on the porch.
Companionship. As I type this, Sarge and Murph are on the job, keeping my feet company. If I get up to make a cup of tea, they'll escort me, just in case some cheese should jump out of the fridge and require eating.
Affection. On no day ever will my dogs give me the stink-eye when I need somebody to hug. "If all else fails, hug the dog," is excellent advice.
Unconditional love. I give my dogs a spot on the couch, food, a few pats, and some kind words. In return they offer me warm-hearted acceptance, unquestioning loyalty, joy, forgiveness for my boo-boos, and every sign of thinking I'm the best owner ever to be adopted by a dog.
If I were a romance hero or heroine, I just might be looking to the canine contingent for my next sidekick. Seriously.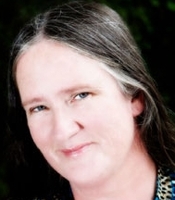 Sweet, Spicy, Substantial Regency Romances…
Grace Burrowes began writing romance as an antidote to empty nest, and soon found that writing is an antidote to most of what ails us. She's the sixth out of seven children, has been reading romance for decades, and practices child welfare law in western Maryland.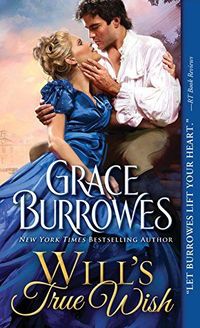 From New York Times and USA Today bestselling author Grace Burrowes comes another sparkling Regency romance filled with desire and drama
It's a dog's life…
Will Dorning, as an earl's spare, has accepted the thankless duty of managing his rambunctious younger siblings, though Will's only true companions are the dogs he's treasured since boyhood. When aristocratic London is plagued with a series of dog-nappings, Will's brothers are convinced that he's the only person who can save the stolen canines from an awful fate.
But the lady's choice…
Shy, bookish Lady Susannah Haddonfield has no patience with loud, smelly beasts of any species, but must appear to like dogs so as not to offend her sister's only marital prospect. Susannah turns to Will, an acquaintance from her most awkward adolescent years, to teach her how to impersonate a dog fancier. Will has long admired Susannah, though he lacks the means to offer for her, and yet as they work together to rescue the purloined pets, it's loyal, dashing Will who steals Susannah's heart.