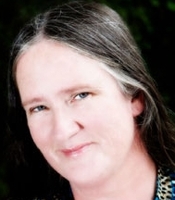 I am a horse girl. Those similarly afflicted know that for every birthday, Christmas, Easter, and visit from the tooth fairy, all I ever wanted was a horse. Fortunately, my daughter was born with the same gene, but she is more skilled than I, and so it happened that she outgrew Delray. Del, now styled, Delray the Wonder Pony, is a 17.1 bay Oldenburg gelding. For those of you won't don't speak Horse, he's tall, dark and handsome.
I owe that horse my writing career. Beloved Offspring needed a more skilled mount, I needed something to ride, and so, Del and I—like Lady Eve and Lord Deene—fell into an arranged marriage. We had low expectations of each other, but Del is the honorable sort, so when I showed up at the barn, he put his best hoof forward, much like Lord Deene.
Riding is both physical and analytical, also cerebral. To work with your mount, you must listen to him with your body. Your backside must hear his spine, and your hands must hear his mouth. This is hard to explain, but once you've had a few rides in this zone, you want to go back there.
Some days, I couldn't. Some days, the case I'd lost in the court the day before tried to steal the ride. Some days, I'd tell my trainer, "We're just going to walk today."
Neither my horse nor my trainer ever argued with me when I said it was walk-only day, but after about five minutes of toddling around the arena I'd be bored.
"We'll just see where his trot is," I'd mutter, except it's more fun to canter than trot, and off we'd go. Trouble is, a horse needs to work both sides, or he goes crooked (the horsey equivalent of a life of crime, I'm sure), and there I'd be, fifteen minutes into a typical dressage lesson.
What I learned from the horse was to start where I am, but no matter how miniscule my motivation, start. If I have no scene in my head to write, I turn on the computer anyway, and read over the last few pages. If I have only a stupid scene in my head (in my infallible opinion), I write that and see where it goes. If I have big ambitions for the day's task, that's wonderful—also rare.
And yet, if I do start where I am consistently, then I can end up with a completed manuscript or two—or twenty. Lady Eve had to learn the same lesson—to start off in the direction she wanted her life to go, regardless of her fears and heartaches, but start. She had Lord Deene to encourage her, but like me, she ended up in a wonderful place.
So whatever your dream may be, whatever challenge you're facing, just walk your horse, or turn on your computer, but start.
Lady Eve's Got The Perfect Plan…
Pretty, petite Evie Windham has been more indiscreet than her parents, the Duke and Duchess of Moreland, suspect. Fearing that a wedding night would reveal her past, she's running out of excuses to dodge adoring swains. Lucas Denning, the newly titled Marquis of Deene, has reason of his own for avoiding marriage. So Evie and Deene strike a deal, each agreeing to be the other's decoy. At this rate, matrimony could be avoided indefinitely…until the two are caught in a steamy kiss that no one was supposed to see.
Praise for Lady Maggie's Secret Scandal:
"Burrowes delivers red-hot chemistry with a masterful mix of playfulness and sensuality."—Publishers Weekly Starred Review
"A tantalizing, delectably sexy story that is one of the best yet from an author on the way to the top."—Library Journal Starred Review
"A delight…strikingly unique characters with realistic emotions and exciting antics."—RT Book Reviews, 4 Stars
"Captivating…historical romance at its finest and rife with mystery and intrigue."—Romance Fiction on Suite 101
ABOUT THE AUTHOR
Grace Burrowes is a bestselling and award-winning author of historical romances. Her debut, THE HEIR, was selected as a Publishers Weekly Best Book of the Year for 2010 in the romance category, and LADY LOUISA'S CHRISTMAS WISH won RT Book Reviews Reviewer's Choice Award for Best Historical Romance of 2011 and was also nominated for the prestigious RWA RITA© award. The author of the bestsellers THE HEIR, THE SOLDIER, LADY MAGGIE'S SECRET SCANDAL, and LADY SOPHIE'S CHRISTMAS WISH, Grace is a practicing attorney and lives in rural Maryland. She'll conclude to the Windham Family Series with Lady Jenny's story in October 2013, and will begin a new regency series with Darius in April 2013. She also has a Scottish Victorian series as well, beginning with THE BRIDEGROOM WORE PLAID, which was a Publishers Weekly Best Book of 2012. Please visit http://www.graceburrowes.com/ or follow her on Twitter: @GraceBurrowes for more information.
To Purchase LADY EVE'S INDISCRETION:: Amazon | Barnes and Noble |
Books-a-Million
| IndieBound } Indigo/Chapters | Sourcebooks | Discover a New Love
To win LADY MAGGIE'S SECRET SCANDAL and LADY LOUISA'S CHRISTMAS KNIGHT,the two books that come before LADY EVE'S INDISCRETION:, leave a comment for Grace. 1 winner, US and Canada only.
To comment on Grace Burrowes's blog please click here.