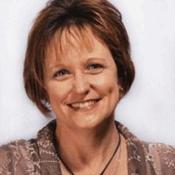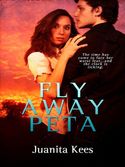 Who doesn't love a paperback hero? That's why writer's write. Whether it's crime fiction, paranormal romance or an action-packed thriller, somewhere in it you will find an alpha male. Strong and sexy with a body to die for, he's the one who will fight for what he believes in and protect the ones he loves…*sigh*.
Which brings me to my favourite alpha male hero of all time…long before he was an X-Men werewolf, Hugh Jackman was a Paperback Hero. In the 1999 movie, Hugh played a tough, Australian truck driver, Jack Willis, who writes romance novels under a pen name of Ruby Vale. That's where things get a little sticky because Ruby Vale is a real person—and his good friend (played by Claudia Karvan). Ruby is in love with Jack but engaged to marry Jack's best friend, Hamish. What a plot and what a movie! It's easy to see why Hugh Jackman has rocketed to fame.
One of the questions we're often asked in interviews is who we'd like to play the hero if our books were made into movies. I'm sure you've gathered what my answer would be! In FLY AWAY PETA, my hero Jaime Caruso has never forgotten his first love, Peta Johnson. For a while, she was his world until he decided to set her free. She was young, ambitious, had dreams to fulfill and he didn't want to hold her back from achieving those dreams. On the advice of his parents, who decide she is not the perfect match for their son, he leaves town to work for his father and becomes a successful businessman in the mining industry.
Years later, he returns to his hometown of Williams in rural Western Australia to find Peta there and she's in a world of trouble. Her daughter has been kidnapped and Jaime is soon caught up in a web of lies, deceit and danger. Without hesitation, he launches headfirst into fray to protect the woman he loves. Their journey to happiness is fraught with danger and secrets, sprinkled with tender moments and promises of happy ever-afters, but I've made them work very hard to get there. Love doesn't come easy, after all.
If you enjoy reading FLY AWAY PETA, look out for my March 2013 release from Harlequin Escape Publishing, UNDER THE HOOD. This energetic story stars yet another feisty heroine not afraid to step forward and a delectable hero who can't resist her charm or her dilemma. Together they fight to save a teenage gang from the grip of crime and drugs, all while resisting the temptation to fall in love.
Thank you for joining me to learn more about my paperback heroes. Who is your favourite paperback hero? Share them here in a comment and you will go into a draw to win a signed paperback copy of FLY AWAY PETA. The winner will be drawn and announced on February 9th. A special thank you to my hosts at Fresh Fiction for having me here today.
The time has come to face her worst fear and the clock is ticking…
Peta Johnson will go to extreme lengths to protect her daughter Bella. When Bella is kidnapped, the search for her takes Peta back to the small Western Australian country town of Williams, a place she'd vowed never to return to. The town where her dreams were shattered and her nightmare began. Back to the place she'd been destined to meet two very powerful, yet very different men. One would break her heart; the other would destroy her soul. Both would change her life forever.
The search for Bella brings them together. Secrets and lies keep them apart. Will Jaime and Peta renew their love in the face of danger or will he let her fly away again?
About the Author
Born in Port Elizabeth, South Africa and now proudly Australian, Juanita is a freelance writer of book reviews, blogs, web content, advertorials, newsletters, resumes and training manuals. She has written articles on business management for Stanford Who's Who, New York, USA.
Having completed a diploma in Proofreading, Editing and Publishing through the Australian College QED, Bondi, NSW, Juanita is a freelance editor for Damnation Books, Eternal Press and Escape Publishing, and proofreads scientific text books for Elsevier Press, Oxford, UK.
Juanita gained her professional experience in the motor industry as an administrator and Customer Care/Quality Assurance Coordinator conducting audits; writing and proof-reading reports, operating procedures, company policies, capability statements, newsletters and customer correspondence.
Juanita escapes the real world by reading and writing romantic fiction. She conducts interviews with fellow authors and writes book reviews, as well as the odd blog about the frustrations and delights of being a writer.
When she's not writing, editing or proofreading, Juanita is the cleaning fairy and mother to three boys (hubby included, his toys are just a little more expensive). Her not-so-miniature Daschund, Sam is her critique partner and keeps her company while writing.
Juanita loves to hear from fans and would love for you to enjoy her writing journey with her at: http://www.kees2create.com.au/ | http://www.juanitakees.com | Twitter | Facebook
To comment on Juanita Kees's blog please click here.