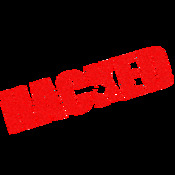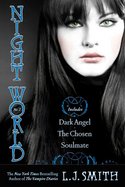 I've been an avid reader since I was 12, when my mom set me loose in the newly minted young adult section of our favorite Waldenbooks store. Armed with $20 and bored to death waiting for her to finish picking out this week's batch of "hidden baby" romance novels, I discovered my soon-to-be favorite author L.J. Smith stacked amongst the shelves with R.L. Stine and Judy Bloom. I crouched on a round step stool, opened that first page of DARK ANGEL and dove head-first into a world where ghosts, vampires, shape shifters, and humans mingled and fell in love. To say I was hooked was an understatement. From that day, I spent every single one of our traditional Saturday afternoon book store visits huddled under the bookshelf ladder with my back pressed against some of my closest friends.
As the years went by the young adult section grew from one shelf, to an entire case, to half of the children's section. I returned week after week, always discovering something new or revisiting old favorites. I read so much then and often I look back at the Gwen of 15 years ago with longing. I wish I could go back to the days where I would spend three hours reading a book, but today I struggle to find time to read the headlines on Jezebel.com let alone finish my massive TBR pile.
Back in November, following our second Readers 'n 'ritas conference, I decided the only way I could mend my reading sabbatical was to figure out what was keeping me from just doing it. I had spent three days with 160 authors and readers, and darn it, I was tired of mentioning the one book I read in September when everyone else seemed to have over 20 books to recommend. So I did something drastic. I reserved a Barnes and Noble Nook Color and waited for the big release day to come.
The crazy thing is that I was never a fan of reading e-books. I spend hours on my computer working on Fresh Fiction events and watching at least 3 movies a week for review, so I figured an e-reader would sit untouched on my desk. I completely underestimated myself. From the moment I bought my nookcolor I couldn't put it down. I've had the little guy for just two weeks and have already read more books in a week than I read in the month of November. I finished the first two books in Becca Fitzpatrick's fallen angels series HUSH, HUSH and CRESCENDO, Meg Cabot's INSATIABLE, Russell Brand's MY BOOKY WOOK, and began Richelle Mead's VAMPIRE ACADEMY series with the click of a button. Maybe it's the holidays or maybe it's the excitement of having a shiny gadget with new buttons to push, but I'm just so jazzed about sinking my teeth into some new stories.
So, I'm curious. What books would you recommend for a born-again reader? I have so much to catch up on, I don't know where to start.
Gwen Reyes
To comment on Gwen's blog please click here.
Introducing NOOK Wi-Fi! The most full-featured, low-cost eBook Reader for just $149!