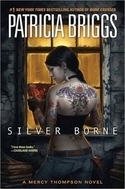 Mercy Thompson #5
April 2010
On Sale: March 30, 2010
Featuring:
Samuel; Mercy Thompson
352 pages
ISBN: 044101819X
EAN: 9780441018192
Hardcover
$24.95
Fantasy Urban
Buy at Amazon.com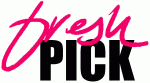 A 2010 Fresh Fiction Favorite Read!
Silver Borne
by Patricia Briggs
All-new action in the #1 New York Times bestselling urban fantasy series
Being a mechanic is hard work. Mercy Thompson, for instance, just spent the last couple of months trying to evade the murderous queen of the local vampire seethe, and now the leader of the werewolf pack – who's maybe-more-than-just-a-friend – has asked for her help.
A book of fae secrets has come to light and they're all about to find out how implacable – and dangerous – the fae can be.
OK, so maybe her troubles have nothing to do with the job. But she sure could use a holiday …
Excerpt
Chapter One
The starter complained as it turned over the old Buick's heavy engine. I felt a lot of sympathy for it since fighting outside my weight class was something I was intimately familiar with. I'm a coyote shapeshifter playing in a world of werewolves and vampires — outmatched is an understatement.
"One more time," I told Gabriel, my seventeen-year-old office manager, who was sitting in the driver's seat of his mother's Buick. I sniffed and dried my nose on the shoulder of my work overalls. Runny noses are part and parcel of working in the winter.
I love being a mechanic, runny nose, greasy hands, and all.
It's a life full of frustration and barked knuckles, followed by brief moments of triumph that make all the rest worthwhile. I find it a refuge from Read More…