I loved writing Sophie in BOUND TO THE BOUNTY HUNTER. How cool to be a female private investigator. It also got me thinking. When I was little I dreamed of being a flight attendant. I'd fly to glamorous places, eat exotic food and flit away the days at beaches with talc sand. A charming prince would whisk me back to his castle and I'd live happily ever after. Oh, to be under ten again. The reality is flight attendants work extremely hard, and zoom around in a tube of metal that could potentially crash. I salute you flight attendants. That career choice was scratched off my list pretty darn quick when I took my first flight at eighteen.
Olympic show jumping on my pony Chevy was pretty high on my list when I was twelve. How on earth I thought my 14.2 hand high pony or I would get over one jump is baffling. We would have ploughed through every jump. Scratch that for The Chevers and me.
There was one person I knew who was living his dream. My brother, Bix. He'd come home from university chatting about the most amazing rocks. Bix took to rocks like I took to cheese balls. He turned his love of rocks into a career and became a geologist. Alas, there are no jobs for a professional cheeseball eater. When Bix asked if I'd help with his thesis, and being a sister who loved him, plus he was paying me in cheeseballs, I jumped at the chance. I was two weeks into my high school typing program and had mastered a sad dad was a fad (that's left hand typing skills down, people). How hard could it be?
Sweet, baby, Jesus.
I pounded out 'Engineering geology of a section along the northern coast of the Manukau Harbour, Auckland.'
There weren't enough cheese balls on the planet.
I now know far too much about rocks.
As I am now living my dream writing hot, alpha males and feisty women.
Along the way I've worked in a delicatessen where my job was to slice hogs of ham. I've been a stock taker of earrings in an earring shop. A big earring shop. The Fake Gordon Ramsay (hub's) has delivered screaming, hungry babies to me while I worked the nightshift at a bank when our mortgage doubled. Gordon and I didn't see each other pretty much for three months. We'd leave notes and pass screaming, hungry then snoring babies with full bellies between windows like thieves. One of the hardest jobs, but also one I felt the fiercest about was proofreading death certificates. I took that job very seriously. No certificate was going out with spelling or mapping errors and there were some shockers.
I'm proud of what I do, but also proud that the past jobs has given me patience, humility, a deeper understanding of the human spirit, a determination to be more patient and to stop and take a look at where I am and who I'm with instead of belting towards the finish line where someone else will proof my certificate. All the different jobs and experiences have made me who I am today.
The author was paid in cheeseballs for this article. Just kidding…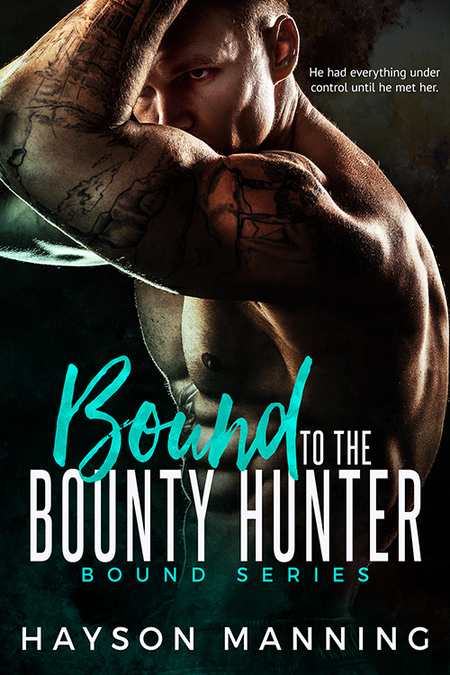 Harlan Franco, Colorado's busiest bounty hunter and security expert, lives by his own rules: be in control, be detached, and never mix business with pleasure. These rules are tested when the woman he's being paid to secretly guard is none other than the sexy, unpredictable, pain in the butt, Sophie Callaghan––a woman determined to stay away from him. If Sophie finds out he's in her life on an assignment, he'll never get the info he needs. But those lips, those curves, that attitude… If he could only have her for one night where she'd play by his rules.
Freedom-loving private investigator Sophie Callaghan is on a mission. The daughter of a con-artist is not going to be used by a man again. What she doesn't need is hot, broody, and controlling Harlan barging into her life. Her brain may say no, but her body craves this bad boy.
After a night where both live out their darkest desires, Sophie tries to fight the explosive chemistry between them. But the ties that bind her heart to this bounty hunter are tight and tangled.
Romance Contemporary [Entangled Select, On Sale: July 18, 2016, e-Book, ISBN: 9781682812204 / eISBN: 9781633756502]
I love Princess Bride, Young and the Restless, Days of our Lives—the drama is deliciously addictive. Big Bang Theory but will take Wolowitz over Cooper. Star Trek not Star Wars. Undercover Boss, Secret Millionaire—any story that shows the little guy making it. I follow the Buffalo Bills like a religion. I am spellbound by showjumping and equestrian eventing. I love curling up and reading all books—no genre is off-topic. I like ironing, hate peas, love donkeys. I play a killer game of Scrabble, but usually lose. I will often be heading towards the fridge for another Diet Coke. I eat nothing with legs and believe wine goes with everything, oh and I'm an expert at finding new and inventive ways to avoid exercise.
I live in the sparkly beachside suburb of Redondo Beach in California with my fake Gordon Ramsay and two boys who speak in mystifying grunts.