Hi Everyone!
I'm Eve Devon and I'm here to celebrate the release of my romantic suspense: HEART OF STEEL.
I have to tell you that writing alpha-geek Adam Steel and his assistant, reformed-rebel Honeysuckle Hawk, was an absolute pleasure. Born out of the complicated working relationships I love to see developing, Adam and Honeysuckle already have a tentative friendship. You know the kind I mean – the sort of relationship where without paying too much attention, the couple working so closely together, have fallen into a certain rhythm. They know each other's habits. Each other's foibles! And there's an unwritten understanding between them, forged from an outstanding chemistry…
Yep, I'm an absolute sucker for this kind of duo. Whether it's a romance or a bromance, the myriad shifts in these types of relationships are exciting to witness. There are plenty of wonderful examples of complicated working relationships in books and films, but I've chosen my top three TV duos (because getting to watch these couples work out what they mean to each other week on week is fabulous entertainment).
No. 1 Josh Lyman and Donnatella Moss from The West Wing
During the nineties it seemed like the whole world was watching Josh and Donna. Watching…and waiting! Here were a duo that had the best banter, great camaraderie and awesome chemistry. These two completely got each other. They surprised each other, learned from each other, respected each other and protected each other. Over seven seasons they tried to let each other go…and couldn't. Delicious!
My absolute favourite Josh/Donna moment:
Josh buys Donna some flowers to mark the anniversary of their working together and Donna tells him he has the date wrong. She then tells him when she came back to work for him the second time it was because her idiot of a boyfriend learned she was in an accident and didn't go straight to the hospital to see her, but stopped off for a beer first!
In two sentences the importance of their relationship is laid bare.
Josh: If you were in an accident, I wouldn't stop for beer.
Donna: If you were in an accident, I wouldn't stop for red lights.
Every time one of these confessions slipped from their lips I think my heart did a thousand sighs of happiness!
No.2 Sherlock Holmes and Dr Watson from Sherlock
This BBC adaptation sees Benedict Cumberbatch and Martin Freeman as Holmes and Watson and the interplay between these two – the light and shade each brings to their role grounds the complexity of the Holmes/Watson friendship in a very real, simple, and modern way.
To say their working relationship is complicated is an understatement. For a start in this adaptation Sherlock is clearly on the autistic spectrum – possibly having Asperger's syndrome. He sees observing social niceties as time-wasting or baffling and gets frustrated trying to navigate relationships. But it's Watson's very tolerance, understanding and empathy that has him willing to try.
I love how these two solve crime while working out the puzzle of their friendship and my favourite example of this great puzzle is the best man's speech that Holmes gives Watson in season 3's The Sign of Three, where it transpires that Sherlock hadn't even realised he was Watson's best friend! It's completely beautiful, completely complicated and completely works.
Leo Fitz and Jemma Simmons, so good together they're more appropriately named, FitzSimmons. Just from that, we know these two work well together!
These two are best friends. They show total respect for each other's brains. They're adorable. And they talk about sex in scientific event-horizon terms! What's not to love about that?J
Hmm, I've just realised that in Lyman, Holmes and Fitz, there's a definite geek/nerd element present in my top three – no wonder I enjoyed creating Adam Steel so much!
So who is your favourite TV duo and why? Drop me a comment letting me know to be in with a chance of winning a HEART OF STEEL bookmark from the Steel Hawk collection.
Eve xx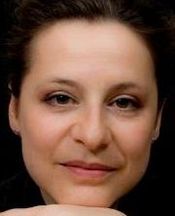 Growing up in exotic locations like Botswana and Venezuela gave Eve Devon a taste for adventure; her love for romances began when her mother shoved one at her in a desperate bid for silence during TV coverage of the Wimbledon tennis finals!
As an adult, still hooked on romance and mysteries, she worked in a library to conveniently continue consuming books by the bucketload until realizing she was destined to write contemporary romance and romantic suspense herself.
Eve is now happily settled in the UK, a book-devouring, slightly melodramatic, romantic fiction-writing sassy heroine with her very own hero husband.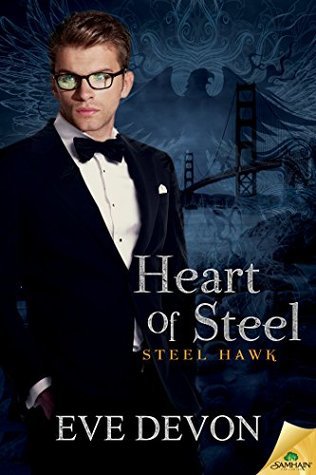 Colleague, friend, lover. . .beautiful liar?
Adam Steel is in crisis mode. A recent exposé claims a founder of Steel Hawk was actually The Raven, an infamous jewel thief. Amid the ensuing damage control, all eyes are on his ability to develop a prototype to secure and protect the royal Pasha Star diamond.
He's further blindsided when he learns his assistant, Honeysuckle Hawk, has a sordid past he never knew about. Proving he never really knew her, never should have trusted her, and definitely shouldn't start falling for her.
With her dirty laundry flapping in the media storm, Honeysuckle's first instinct is to run. Two things make her stay: Adam's insistence it's better to show the world a united front, and her heart's insistence by his side is where she belongs.
High stakes and long hours ignite passion. . .until the diamond is stolen and Adam's own prototype shows Honeysuckle is a thief. Dare he trust her to help him expose the real criminal-before the mastermind wreaks havoc on the royal family?
Warning: Contains an über-hot, alpha-geek who's good with his hands, a sassy reformed-rebel determined to prove she's not a flake, romantic castles, gorgeous jewels, sleek and sexy technology, heart-pounding suspense. . .oh, and nipple tassels!
Romance Suspense [Samhain, On Sale: June 14, 2016, e-Book, ISBN: 9781619233775 / eISBN: 9781619233775]