Now you may be wondering what does a bad boy have to do with my latest release? Absolutely nothing—but Marine wolves can have a bad boy vibe and I really do love a good bad boy in my books, my movies, and the shows I like to watch on television.
Let's have some fun! I'll show you my favs, then you tell me yours!
Dean Winchester (Supernatural)
For over a decade, I have thoroughly enjoyed Dean Winchester's signature wise-ass nature as he fights to save the world and his baby brother from all things that go bump in the night. Dean is always putting himself last, and he has a definite martyr complex. Like he says, he hopes that all his good acts counterbalance his love 'em and leave 'em attitude, gambling, and drinking—but if you're in a corner and need help? Dean will have your back.
Lucifer Morningstar (Lucifer)
The name is kind of obvious, right? But on the Fox series, Tom Ellis' Lucifer is a bad boy of the wild variety. He enjoys a sensuous lifestyle, loves to party, and is also unfailingly honest. The fallen angel and former keeper of hell also has a deep seated sense of real justice and punishes those who visit crimes on others. Granted, he got involved because someone he cared about was killed in front of him then the detective on the case seems utterly immune to his charms, but Lucifer's journey is just the beginning and I can't wait to see what happens next. Plus—Maze. Lucifer's demon bodyguard and bartender is just as bad and creative as he is.
Spike (Buffy)
From the first time he rolled into town during Buffy's second season, Spike was a vamp with an attitude and a wild affection for his lover Drusilla. Flash forward through the years and love's bitch Spike continued to grow from Buffy's enemy to her ally. What made this bad boy work for me, was his loyalty. Once he gave it, he gave his all. He even put himself through hell to get a soul to prove to Buffy he cared.
Kaleb Krychek (Heart of Obsidian, Psy-Changeling series)
Kaleb appeared earlier in the series, but he always fascinated me and when Nalini Singh released book twelve of the Psy-Changeling series we got a fantastic look inside this wildly complicated hero. He doesn't consider himself one, and frankly, he sees himself as the villain and God help anyone who hurts the one thing he truly cares about, yet his actions while deadly, also reveal his need to protect. I loved everything about Kaleb and I can't count the number of times I've read this book!
Captain Jasper "Jax" Raymond from WHEN DANGER BITES is gruff like Dean, believes in justice like Lucifer, will do what he has to like Spike, and is deadly if crossed like Kaleb—so while Jax may not be a bad boy, he posses some of their best attributes!
Those are my favorites, what are yours?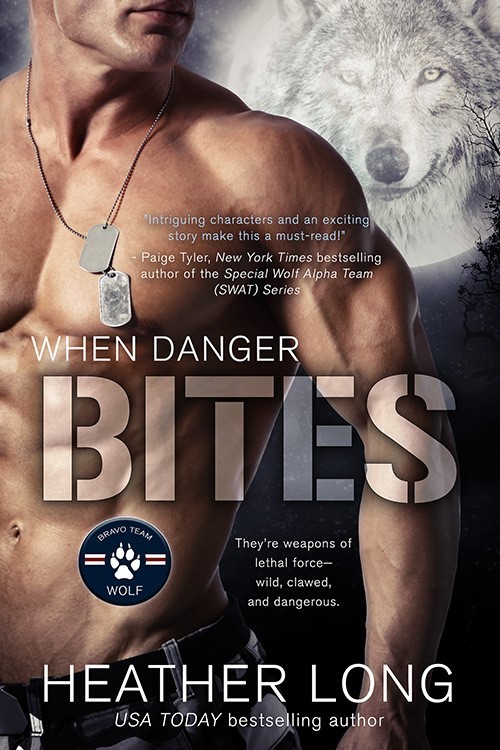 Buttoned-up Corporal Kaitlyn Amador is dangerous on every level. As a human, she poses a threat to Marine Captain Jax Raymond's special Force Recon unit. Though the team has a reputation among the other recon units, only their commanding officer knows their secret. As a woman, the danger posed is entirely different. Jax can survive the temptation for only so long before his wolf takes over and pursues what it wants.
Military intelligence specialist Corporal Kaitlyn Amador is the first woman in the Marines to be assigned to a recon team. And everyone's watching her. Her mission? Not only prove herself worthy of her place in the group, but uncover the mystery of why Bravo Team is so successful. A mission that gets more difficult every time she's near Jax…
Romance Paranormal | Romance Military [Entangled, On Sale: May 8, 2017, e-Book, ISBN: 9781545134382 / eISBN: 9781633759701]

A great beginning to an action packed series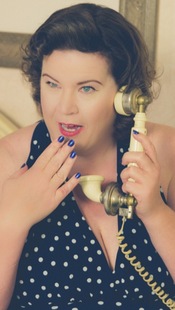 National bestselling author, Heather Long, likes long walks in the park, science fiction, superheroes, Marines, and men who aren't douche bags. Her books are filled with heroes and heroines tangled in romance as hot as Texas summertime. From paranormal historical westerns to contemporary military romance, Heather might switch genres, but one thing is true in all of her stories—her characters drive the books. When she's not wrangling her menagerie of animals, she devotes her time to family and friends she considers family. She believes if you like your heroes so real you could lick the grit off their chest, and your heroines so likable, you're sure you've been friends with women just like them, you'll enjoy her worlds as much as she does.