"Are you really interested, or is it a show to get back at the ex-girlfriend?" Tucker asked his brother.

"Her name is Irene. And yes, I'm interested."

"You're sure?"

"Did you see her? She's magnificent."

Tucker agreed. She was magnificent. Her violet-hued eyes had sparkled when she met his gaze, stirring something in him that he hadn't felt in a long while. He'd almost reached forward to run his fingers through her silky dark hair.

"Can't you feel it?" Tucker asked, but his brother turned away without answering.

Sometimes he wondered if he could feel Jace more than his twin could feel him. Even if they were a thousand miles apart, Tucker felt his twin's turmoil.
This is only one example of the connection between the twin brothers, who also happen to be hotter-than-all-get-out cowboys, in KISS ME COWBOY. So, is there really such a thing as a psychological connection between identical twins?
According to studies, as many as one in five identical twins claim to share a special psychic connection, but is it coincidence, or is it truly psychic powers? A connection wouldn't necessarily have to be mysterious. Any two people who know each other very well and who have shared many common experiences, including siblings, old married couples, and even best friends, may have a pretty good idea about what the other person is thinking.
There was a case in 2009 about two British teenagers, one of whom saved her twin's life. The two sisters were home alone when one suddenly had a feeling her sister needed help. She raced upstairs to find her twin had suffered a seizure and had slipped under the water, nearly drowning. She called for help, administered CPR, and saved her sister's life. On the surface, this appears to be evidence of a twin connection. However, taking a closer look, the sister who had suffered the seizure had done so before. Anyone home with her probably would've been concerned if they didn't hear movement after a few minutes, or would've checked simply because of the sister's medical history.
So is there such a thing as twin telepathy? There certainly is in KISS ME COWBOY. A mystery surrounds the brothers, something that happened in their past, yet Tucker has no idea his brother was involved. Little by little the turmoil they each feel works its way to the surface until, ultimately, their telepathy collides, and the betrayal is discovered.
What happens in the wake is a journey of discovery in terms of what happens when one twin attempts to shut his feelings off from the other. Is it possible? Is there a deep, deep enough to hide from someone with whom a shared connection began in the womb? Or, does the same connection bring the brothers together because what they truly feel is love for one another?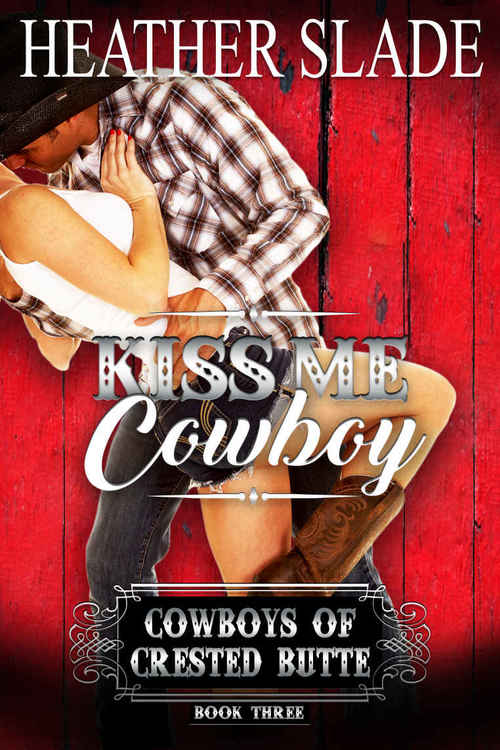 Blythe Cochran is a woman who's never been treated the cowboy way—and Jace Rice knows he is just the man to teach her what that means. Unless his twin brother, Tucker, gets in the way.
The last place Blythe wants to spend Thanksgiving is at the Flying R Ranch in Crested Butte, Colorado, but that's where she's headed. She and her best friend's family have always celebrated the holiday together, so it was go along, or spend the holiday home alone.
Feeling sorry for herself because she's dateless and her best friend is newly engaged, Blythe asks Renie to fix her up with a hot cowboy. When she arrives and meets not one, but TWO of the hottest cowboys she's ever seen, Blythe decides the holiday might not be so bleak after all. When both men compete for her attention, it's hard for her to choose. Who would win her affection—easy-going, bronc-riding, cowboy Jace, or brooding artist Tucker?
Regardless of whom she chooses, there is a secret being held between the brothers which could drive a permanent wedge between the two men, who each touch a different part of her soul. When the hidden truth is finally exposed, will it tear a family apart, or heal past wounds?
Romance Western [Author Self-Published, On Sale: November 13, 2017, Paperback / e-Book Kindle, ISBN: 9781942200185 / ]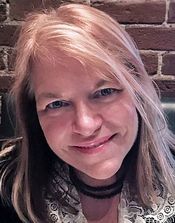 "My books are filled with things that bring me joy: music, wine, skiing, families, artists, and cowboys. Not always in that order. I'm an Amazon best-selling author, and a PAN member of Romance Writers of America. I speak, teach, blog, am an executive sommelier, and all-around entrepreneur. I grew up an east coast girl, and then spent half my life on the west coast. Now my husband, our two boys, and I happily call Colorado home."