You can't control them. You can't guide them. They simply birth their way onto the pages, pulling you in so many directions that you wind up going grey and gaining fifteen pounds by the time you're done writing the book.
(TRUE STORY, by the way.)
BUT, every once in a while, these characters do something so freaking fantastic, so swoony, soooo hilarious, that you remember exactly why you wanted to write about them in the first place.
This, to me, was my relationship with Maxwell Martinez—the hero in The Right Kind of Reckless.
Let me start by saying that in Reckless Hearts, book one, Max was labeled (AND WORE THAT LABEL WELL) as a certifiable douchebag. He was a little chauvinistic, a whole lot degrading, and kind of annoying and immature, if I do say so myself.
He's flawed, bottom line. And I have no regrets writing him the way I did in that book.
To me, though, Max is more than just those things I mentioned above. He's a guy with a broken past. A guy with a whole lot of love to give for a woman he's wanted for years, but can't have. He's goofy and playful and pretty aloof about life on the outside, but on the inside, he's striving for the approval of his best friends and family, trying to figure out his place in the world after serving as a Marine.
I loved writing about Max, more than any other character in this series, because he's exactly the kind of hero I love to read about. And though he might not have been the most wonderful guy in Reckless Hearts, I am more than positive that you will fall head over heels with him now in THE RIGHT KIND OF RECKLESS.
Excerpt:
O'Paddy's was our bar, the one we visited nearly every weekend during rugby season—w hich was less than two weeks away, now that I thought about it. But last night, I'd overheard Lia's boss tell her that she and a couple of friends were going to drive to Macomb to check this new place out. Something about Patricia's latest man toy agreeing to watch the bar for her so a couple of the ladies could have the night off. At first I thought she'd say no, because Lia didn't normally do the hang-with-girlfriends thing or the dance club scene. But to my surprise, she'd agreed, which had stirred my guys' night out plan into play.

Gav grabbed his keys off the table, a frown on his face. "I don't do people. And I sure as hell don't do music."

"Yeah, well, you do beer and near-naked women, right?"

He smirked at that. "Is Colly still going?" "We're picking him up along the way."

Gavin put on his shoes, not bothering to lace them. "Then let's go."

We pulled up in front of the business where Collin worked security a little while later. The building was tall, with red bricks dominating the front. It looked like a place for suits and hooker heels.

Colly never talked much about his job, probably because he hated it. But now that he was in the academy training to be a cop, he'd grown less broody about going to work. Or it could've been the fact that he had a warm body to come home to every night.

The building wasn't holding my undivided attention though. What was next door had caught my eye. A small shop with ground-to-ceiling windows and a black overhang. It looked out of place in the downtown area, which I liked. Oddness was my weakness.

"What are you looking at?" Gavin asked, propping his feet on my dash.

"You ever think about what you'd be doing right now if you hadn't enlisted?"

He laughed once. "No doubt I'd be rotting away at some desk job."

I frowned but didn't tear my eyes away from the For Rent sign hanging on the front door of the abandoned storefront. "You really think so?"

"What's up with the heavy?" Gavin leaned forward to turn down the music.

I drummed my fingers along the steering wheel. "Just thinking is all." 'Bout life and love, finding something to make me happy that wasn't necessarily sex and beer. Making something of myself along the way too. Kinda like Lia was doing.

Ever since she'd called me out on my lack of motivation and job, I'd been trying to figure out how to get my shit together and face the world like a grown man, especially since I didn't want to live off my dad's estate any longer than I had to. If only I knew where to start and what made me happiest.

Chloe made me happy. So did my friends. And Lia? Yeah, she made me happier than anything else. I loved to sing but would never pursue that. I also loved to cook— was decent at making pancakes and Mexican food, according to my family and the guys.

That sign, that building called to me for some weird-ass reason.

"If I hadn't enlisted, I wouldn't have met my only family." Gavin's face was pointed toward the window, so I almost didn't hear his words. Normally he didn't get deep like that, but for some reason lately, he'd been more emotionally fucked up than usual. I'd never call him out on his sensitive thoughts. It wasn't something we did as brothers.

"Yeah. Same here, man."

A minute later, we turned to each other, both of us shuddering. "I feel like a chick," Gavin said

"That's because you are." I grinned and lifted my arms to protect my face, only for him to wail me in the chest instead.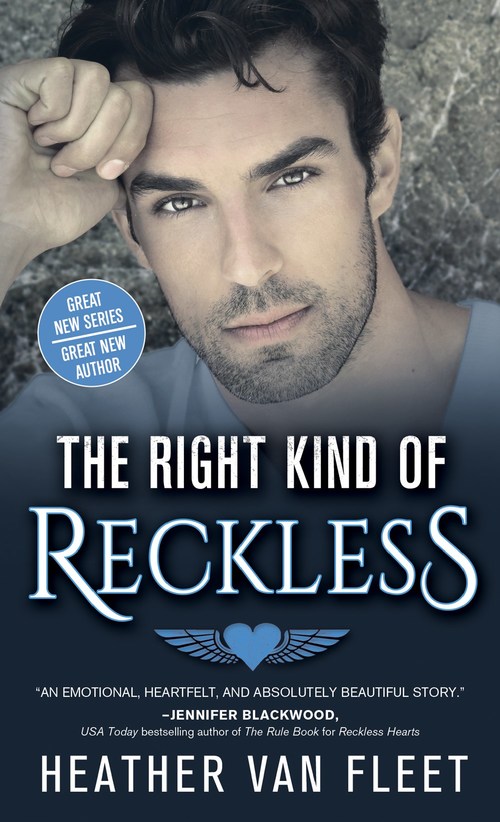 Maxwell Martinez
I'm in love with a woman I can't have, and there's absolutely nothing I can do to stop myself from falling. The problem? Her brother's my best friend.
I shouldn't want her this much. Not when it goes against the bro code. Not when I've never been able to commit to a woman for longer than a night.
But one look into her eyes and I'm a mess for her. She's my everything. And I have to walk away with nothing.
Romance Sports [Sourcebooks Casablanca, On Sale: November 7, 2017, Mass Market Paperback / e-Book, ISBN: 9781492658511 / eISBN: 9781492658528]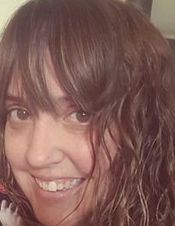 Heather Van Fleet is stay-at-home-mom turned book boyfriend connoisseur. She's a wife to her high school sweetheart, a mom to three little girls, and in her spare time you can find her with her head buried in her Kindle, guzzling down copious amounts of coffee.