I really love all the characters in this conclusion of my Men of Legend series but I have to say my favorite is Josie Morgan. She's had a rough life but it's given her the toughness she needs to survive.
Josie grew up above her mother's saloon so she's seen the best and worst of humanity. Because of the various types of men who frequent the saloon, Josie's mother taught her to shoot and she's developed quite an aptitude for it. That comes in handy. I just love her ability to take what's thrown at her and make the best of things.
As the story opens, she has amnesia. Everything has been stripped from her. I often think of how scary it would be to wake up and not know who I was or where I lived.
People in that state have no starting point or nothing to relate anything to. I can't imagine. But Josie somehow keeps her sense of humor and stays optimistic for the most part. She trusts the outlaw Luke Legend and feels safe with him.
As pieces of her life slowly start to emerge, she falls deeper in love with Luke. It's at that point she begins to pray she never finds out who she is because she senses it will change things between them. Something tells her that her past is riddled with bad people. She has contentment in what she's found with Luke and wants to cling to that.
Despite the seriousness of her situation, she is so funny and sweet and I love that. I think you will too. But that doesn't mean she'll be a doormat for anyone. She's quite a fighter.
I like her because she's a lot like me. I didn't get many breaks growing up and learned to develop thick skin like Josie. Josie's escape was in developing her skill with a gun. For me it was in books. I locked out the world and escaped into books. Characters lived such interesting lives and I loved how they eventually achieved their dreams. Books helped me survive those years and I doubt if I'd be a writer today if I hadn't been such an avid reader.
I hope you'll give TO MARRY A TEXAS OUTLAW a try and take this journey with Josie and Luke. I think you'll enjoy it. So, put your feet in the stirrups and get ready for a bumpy ride.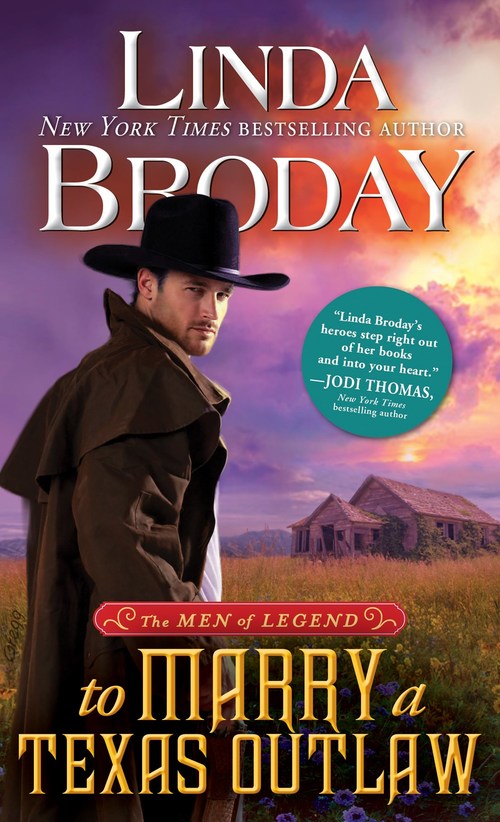 Three Brothers. One Oath.
No Compromises.
The MEN of LEGEND
The Outlaw
Outlaw Luke Weston survives by his wits. On the run for a murder he didn't commit, the last thing he needs is to go looking for more trouble. But when Luke stumbles across a fiercely beautiful woman struggling against two heavily armed men, it's obvious that trouble has found him.
After all, he never could resist a damsel in distress.
Josie Morgan's distressed, all right—and hopping mad. She has no idea why she's been kidnapped…or who she is…or why her body melts for the mysterious gunslinger who saved her life. But as the lost memories come tumbling back together, Josie is faced with the stark reality of why she and Luke can never be…even as her heart is telling her she will always be his.
Romance Western [Sourcebooks Casablanca, On Sale: November 7, 2017, Mass Market Paperback / e-Book, ISBN: 9781492630234 / eISBN: 9781492630241]

Hard to tell who's the outlaw in this finale.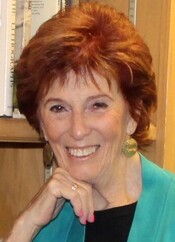 Romancing the West One Story at a Time
At a young age, Linda Broday discovered a love for storytelling, history, and anything pertaining to the Old West. Cowboys fascinate her. There's something about Stetsons, boots, and tall rugged cowboys that get her fired up. A New York Times and USA Today bestselling author, Linda has won many awards, including the prestigious National Readers' Choice Award and the Texas Gold Award. She resides in the Texas Panhandle and is inspired every day.