Finding out someone you have put your trust has betrayed you is awful. However, if you learn the two people you trusted most betrayed you together, it could be soul crushing. In NOT OKAY, CUPID, the protagonist, Hazel, finds out her sleazy boyfriend is cheating on her with her best friend. In one instant, the life that she had organized perfectly transforms from a dream to a nightmare and crushes her perfectly-planned future. With the help of her best friend's brother, Felix James, she sets off a revenge plot, so she will not fall apart completely, but just in case humiliating your ex is not in the cards, here are my tips for the top five ways to get over a cheating ex.
A good cry. Sob, even. Denial is the very worst thing you can do. Face it. It happened. Let yourself be very very very sad. And angry. But not, like, break his windshield angry, but no dude is worth a felony.
Classic Sads. Sad movies. Watch one. Watch two. Heck, watch a dozen. They help with the tears. (And TVs don't mind if you chuck pillows at them. Feather ones, anyway.)
Gather them around you for comfort. For an ear. For their love. They will listen, let you rant. Unfortunately in Hazel's case, the cheater WAS her best friend so she has an extra hurdle to climb. (And that's when Felix steps in.)
Try to get over it. This is a tough one. And it may take a long time, especially if you go to the same school or run in the same circles. Try to stay away from him and the new girl (or three or four) if at all possible. Distance helps.
Move on. Regaining trust is hard. I would advice AGAINST trusting the cheater however. Jay tries to get back with Hazel, and even though it might be the easiest thing, it's not the right thing. Cheaters rarely recover from cheating. But YOU can move on from heartbreak. There are a lot of trustworthy guys out there. Even if one doesn't look like it on the outside (FELIX JAMES) he could have a soft heart with lots of love for you. <3 Happy Reading!
Have another good way to get over a cheating Ex?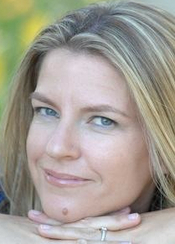 Heidi R. Kling is the author of the acclaimed novel SEA, set in the aftermath of the 2004 tsunami, and the bestselling fantasy series The Spellspinners of Melas County. Her second contemporary novel, PAINT MY BODY RED, set in the Silicon Valley and in Jackson Hole, Wyoming, launches November 2, 2015 from Entangled Teen, with more contemporary novels to follow.
SEA was a finalist for "Northern California Book of the Year", an IndieNext Pick, Goodreads "Mover and Shaker" and a Gateway Reader's Award Finalist among other generous accolades. The Spellspinners of Melas County is a serial about estranged teen witches and warlocks set on the California coast. WITCH'S BREW, THE GLEANING, DEVIL'S FROST and BEAUTIFUL MONSTER are available now.
After earning her MFA in Writing for Children from the New School in New York, she returned to Northern California where she lives with her husband and two children, right over the coastal mountains from the sea.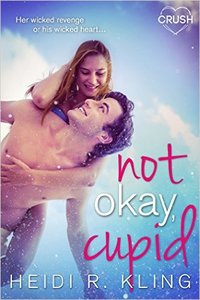 Her wicked revenge, or his wicked heart…
Hazel McCallister loves her life. Perfect grades. Perfect best friend. Perfect boyfriend. Until her perfect boyfriend cheats on her with her perfect best friend. Now Hazel's in free fall—until her best friend's brother, Felix, gives her the perfect idea. Reclaim her power by taking revenge on her cheating ex.
Felix James loves his life. Casual relationships. Loads of surfing. He's as drama-free as they come. But he can't stand by when his sister steals her best friend's boyfriend, and the dude insists it was Hazel's fault. So Felix vows to help turn Hazel into a girl her ex can't resist—so then she can break his heart.
With an alliance in place, Hazel's revenge is all but assured. But with each piece of payback, she feels a stronger attraction to Felix, even though revenge will turn her into a girl Felix could never be with. And soon Hazel has to make an impossible choice: revenge…or Felix, the boy who's stolen her heart.
WARNING! This book contains betrayal, revenge, and that most tempting vice of all, the bad boy you know you can't have.