Fresh Pick for Saturday, January 16th, 2016 is FORBIDDEN: HER BRITISH STEPBROTHER by Lauren Smith
#SexySaturday #ForbiddenLove or not?
He's her first. He's her everything. He's her . . . stepbrother.
Kat has always been a good girl. She studies hard and never stays out too late. But when sitting in a pub on her birthday, she realizes she's a nineteen-year-old virgin who's never really lived. And she wants tonight to be the night that changes.
Then she sees him walk in. He's tall, dark, handsome,
and straight out of her deepest fantasies. His voice makes her knees feel weak, and when he smiles, she imagines him doing wicked things to her in bed. From the look in his eyes, she knows he's imagining it too. So when he asks if he can walk her home, she hears herself whisper yes . . .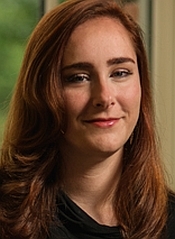 Lauren Smith is an attorney by day, author by night, who pens adventurous and edgy romance stories by the light of her smart phone flashlight app. She's a native Oklahoman who lives with her three pets: a feisty chinchilla, sophisticated cat and dapper little schnauzer. She's won multiple awards in several romance subgenres including being an Amazon.com Breakthrough Novel Award Quarter-Finalist and a Semi-Finalist for the Mary Wollstonecraft Shelley Award.
The Fresh Pick is chosen by a group of readers and is never a purchased advertisement or promotion. We've picked this book because it appeals to us and we like to share our diverse tastes in reading and hope you'll give it a try.