We're joined today by Fresh Fiction reviewer Helen Williams, with a wonderful author recommendation! 
The first time I read a book by Susan Stoker was two years ago.  I have been hooked from that moment on. The thing that made me continue reading her novels is her style of writing for her female characters. I like the fact that they find themselves in hopeless circumstances but they continue to fight and not give up. These women go through horrendous situations but show tremendous character in spite of their circumstances.  I have read books before with strong female characters but Ms. Stoker's novels drew me in like no other.  The storylines have a real-life feel to them. The different situations that her characters experience are sometimes painful to read about but Ms. Stoker's writing style gives you hope when you see her heroines triumph over the different hardships they encounter. The novels portray some light humor between the characters but they also have some serious realities. Ms. Stoker's books cover issues dealing with PTSD, rape, physical and emotional abuse, blindness, agoraphobia, homelessness, drug abuse, cancer, epilepsy, physical scars, and human trafficking.  Although these are heavy issues, Susan Stoker delivers them in a way that shows how a person can come through any circumstance triumphantly.  The friendships and support are phenomenal.
I am completely caught up on three of her series and I am slowly catching up on the others.  Her novels under the pen name Annie George and the Beyond Reality Series are on my list to read.  If you are looking for an author that will keep your interest, then I truly recommend Susan Stoker and you will not be disappointed.  I find the stories uplifting with a message of hope and what to do when faced with adversity.  The Ace Security Series is a group of brothers who provide security for the women who eventually become the loves of their lives.  The Mountain Mercenaries Series is a spin off of Ace Security about six ex-soldiers who end up working together for various reasons.  The stories in this series are really eye-opening regarding the hardships of women and children.  These novels have a way of making you see the reality of people's hardships that you may have never really thought about.
The Badge of Honor Series is all about the heroes of San Antonio, Texas and what they do for the people they love.  The SEAL of Protection and The SEAL of Protection Legacy Series are about a team of alpha heroes who do what they are known for.  The Delta Force Heroes are stationed in Fort Hood, Texas.  Some of these heroes have suffered physically and are tough as nails but are complete teddy bears when they meet their perfect match.  When reading some of these stories they made me step out of my comfort zone and think about how fortunate I am when thinking about people really living in some of these situations.
Though these are fictional novels they actually touch on some of the harsh realities of life and people's circumstances and how they cope.  Ms. Stoker shows the true art of writing because she has the ability to make you feel empathy.  I have never read about someone with agoraphobia before and found it interesting what a person goes through.  And the stories with the service animals were quite interesting.  It's amazing the support these animals provide for their handlers.
If you're looking for a book with strong characters and great storylines then I suggest you pick up a Susan Stoker novel.  I guarantee you will be hooked and will enjoy every morsel. There is something there for everyone from all avenues of life. The subject matter gives you a perspective. You get a new appreciation for the men and women who serve and protect our country as well as those who service and protect the public.
Each of these alphas has unique names.  Her male alphas and female heroines range from SEALS, Texas Rangers, firefighters, EMTs, security personnel, FBI agents, Delta teams, special ops, former soldiers and police officers.  I love the way Ms. Stoker brings characters who started out as strangers and develop an extraordinary friendship and provide unwavering support for each other.  A few of the series have crossovers where they work together and are friends and acquaintances.  When Ms. Stoker says each novel is a stand-alone and can be read separately it really is true. Usually, when I read a series I find that each book in the series is best read in order.  But I have read these novels in a different order and have still enjoyed them and have still been able to follow the storyline.  I am looking forward to upcoming novels. I hope Susan Stoker keeps giving us more thought-provoking, true to life stories that make you reflect on life and also continues to entertain us. Susan Stoker is truly a great storyteller!!!
***
ABOUT SUSAN'S LATEST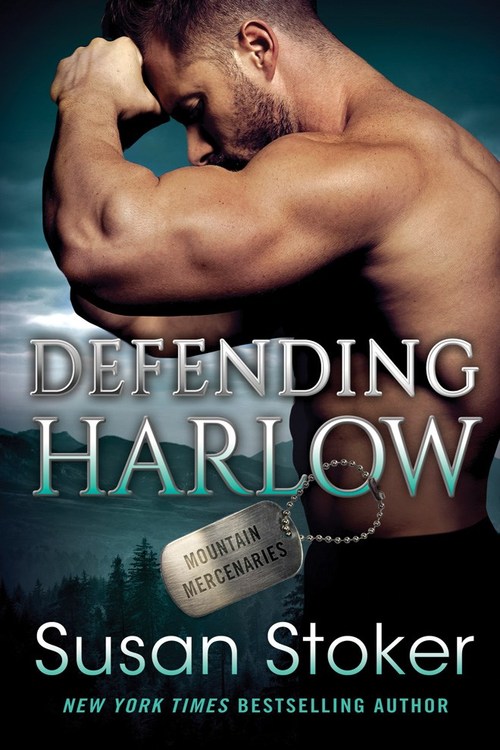 Danger rises and love is threatened in New York
Times bestselling author Susan Stoker's fourth book of
the Mountain Mercenaries series.
Lowell "Black" Lockard, former Navy SEAL, has watched his
fellow Mountain Mercenaries settle down with the women of
their dreams, but he's convinced he doesn't need love. Then
he gets a call from Harlow Reese—a chef at a local women's
shelter—and begins to reconsider his decision.
After being continually harassed by a local band of punks,
Harlow asks Lowell to give the women of the shelter lessons
in self-defense. She doesn't expect him to take such a
special interest in her safety, but he insists on escorting
her to and from work, never taking no for an answer. Not
that Harlow minds the personal touch…especially when it's
coming from her former teenage crush.
Despite her long history of bad dating luck, seeing Black
again makes Harlow rethink her self-imposed celibacy. Easy
on the eyes and hard to forget, the man has morphed into an
alpha stud. And Harlow may be exactly the type of woman
Black is looking for. Making her feel safe isn't only a
duty; it's a pleasure. But the threats are escalating. The
motives are a mystery. And as the danger burns almost as hot
as their passion, there's much more at risk than their hearts.
Romance Suspense | Romance Military [Montlake Romance, On Sale: June 4, 2019, Trade Size / e-Book, ISBN: 9781542042802 / ]

Can he protect her and convince her to give him a chance?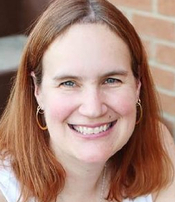 Susan Stoker is a New York Times, USA Today, and Wall Street Journal bestselling author whose series include Ace Security, Badge of Honor: Texas Heroes, SEAL of Protection, Unsung Heroes: Delta Force, and Mountain Mercenaries. Married to a retired army noncommissioned officer, Stoker has lived all over the country—from Missouri to California to Colorado to Texas—and currently lives under the big skies of Tennessee. A true believer in happily ever after, Stoker enjoys writing novels in which romance turns to love.