While I was writing my first book, I started running around the lake five minutes away from my home to expel energy. The lake is my 'happy place'—the place I go to unwind and relax, to rejuvenate and to generate ideas. Sometimes, when I wasn't running, I would sit and watch the hub of activity occurring around me. Birds swept the sky and huddled together on the water. People drifted idly in canoes and kayaks, families picnicked on the lawn, kids played at the playground. It always stirred such intense emotion within me—I wanted to write about it.
Before starting my second book, FLEETING MOMENTS, the only idea I had was to write about a woman whose boyfriend had left her, but that was it. While running around the lake one afternoon, the sun beating against my face, I saw a personal trainer taking a group class on the lawn not far from the water. Looking at him, an idea floated past me. What if my main character, Maya, met a personal trainer at the lake? As I continued to run, more ideas flashed through my mind. There were lovers seated on the bench seat by the pier, water birds perching on rocks, kids building sand castles on the beach. The entire scene created a world for me, and I used that as inspiration to build a world for my characters and story.
Using a real location offered an endless source of inspiration for my writing. Whenever I went down to the lake, either with my family or on my own for a run, I would encounter new people and scenarios, and I would experience new emotions. Afterward, I used these to enrich my scenes. When sitting down to write, I would allow my fingers to rest on the keyboard a moment, close my eyes and picture myself at the lake. I would smell the food sizzling away on the public barbeques, hear the kids screaming and playing at the playground, see the sun glistening on the water, and I would open my eyes and write.
Unlike my second book, my first was set in Melbourne city. While I had lived in the city for many years, I currently reside in a far outer suburb, more country than city. Every now and then I travelled into the city, walked through the streets, sat at a busy café and just "felt" what it was like to be there—the energy, the emotion, the scenery. It all helped to create more realistic scenes and descriptions and to connect deeper with my story.
Using a real location as inspiration may not always possible or feasible. However, I tend to find that setting a story around a specific area helps me to connect with my story and my characters, which ultimately helps to enrich my writing.
***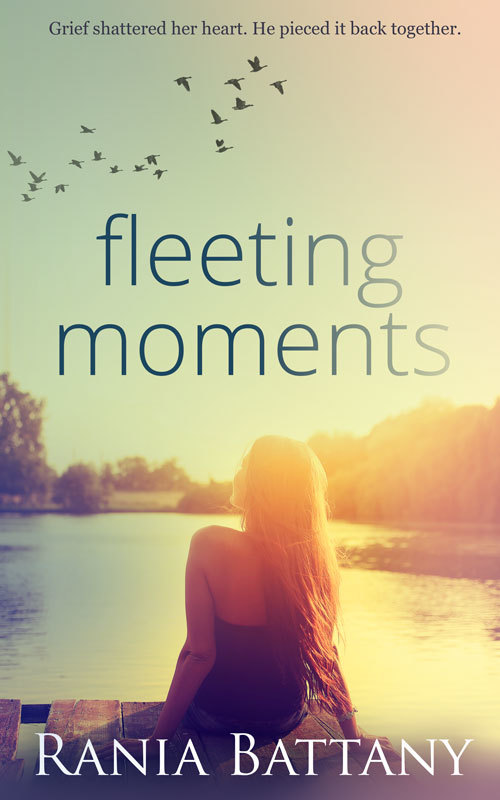 Maya is floundering. She's stuck in a dead-end job, is isolated from family and friends, and her father—the only person to ever truly understand her—has been gone four years. When her boyfriend leaves her for another woman, the rocky foundations of Maya's life crumble to dust, and she sinks even further into the pit of grief and despair.
Until she meets him. Sam. The one with the animated smile and gentle eyes, who always sees the positive no matter how bad the negative. Sam reignites Maya's passion with his enthusiastic outlook and helps to rebuild her life, piece by piece.
But when ghosts from Maya's past resurface, her decisions almost destroy the few important relationships she has left, and the happiness she's so recently found is threatened. She must overcome her demons and decide what matters most—the familiarity of the past, or the hope, love, and possibilities of the future.
Romance Contemporary [Aquiver Publishing, On Sale: July 11, 2019, e-Book, ISBN: 9780648431138 / ]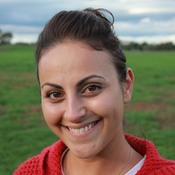 Rania Battany lives with her husband and three children in the beautiful Yarra Ranges, Victoria, Australia. When she isn't getting her hands dirty in the garden, frolicking with her chickens or dog, or chasing after her three young children, she is writing contemporary romance novels that tug at the heartstrings or curled up with a cup of tea and a book.