After breakfast RJ takes me for a ride in his boat. The only kind I've ever been in is a canoe, which tipped over, and yesterday I tried to put the one at my cabin into the water, but a family of squirrels was living in it, so that put an end to that.
Being on open water makes me nervous, so RJ distracts me with more making out. My lips are probably going to be seriously chapped after today, so I'll have to use some lip balm tonight to keep them from peeling.
By the time we get back from our boating trip–I didn't see one dolphin or whale, although I wasn't paying much attention to anything besides RJ–it's well past lunchtime. We make steak sandwiches with last night's leftovers, and RJ suggests a trip into town. I have a list of things I need to pick up, like a new space heater, so I'm all for it.
After a brief stop at my cabin so I can change into fresh clothes, we spend the afternoon shopping. We tour the quaint downtown and grab dinner at a pub. It's after eight by the time we head back to his truck.
"Do you want to come back to my place?" RJ asks once we're on the way to our cabins. Well, my cabin, his rustic house on the water.
The answer to that question is yes. I definitely do. However, I'm concerned about my ability to manage myself around RJ. I worry that things are moving too quickly, and as much as I dislike my cabin, it might be a good idea to spend the night on my own. "That's really sweet of you, but I don't want to impose, and I should probably do some work on my thesis paper, since that's why I'm supposed to be here."
"It's really no imposition, Lainey." He pauses, and I almost want him to try to convince me otherwise. I don't think it would take much. "But I totally understand if you need to work."
We pass RJ's cabin and continue to mine. He helps me carry all my purchases inside. While I set up the new space heater, RJ helps get the fire going.
Once that's taken care of, he hooks his thumbs in his pockets and rocks back on his heels. "Can I call you tomorrow? See what you're up to?"
I'm still bundled up in my parka, but I'm nervous again, which means I start to sweat–so I tug off my hat, then realize I probably have hat head since I've been wearing it all day. I can feel my bangs sticking to my forehead and static working its magic elsewhere. I want to put it back on, but I drop it on the lounge chair and fiddle with the end of my braid instead. "I'd like that."
"Okay. Well, if you have any problems tonight, I'm just a phone call away." He scribbles down the number for his cabin on a piece of paper, then pulls me in for a hug. I let my gloves drop to the floor and curve my palm around the back of his neck. I know he's leaving, so I might as well get in one last good-night kiss. It goes from soft to needy between one heartbeat and the next.
Several minutes later we come up for air.
"I'll call you tomorrow." This time it's not a question.
He comes in for another kiss that, once again, turns into a dance of tongues and a grinding session.
"If you don't go, I'm not getting anything done tonight, and no one gets any kind of reward tomorrow." I shimmy us toward the door.
"It'd be a lot easier if you weren't such an active, enticing participant," RJ mutters as our tongues tangle again.
"It would be a lot easier for me if kissing you didn't make my whole body feel like it's been dipped in some kind of sensory-heightening serum." I fumble with the doorknob, sucking on his bottom lip at the same time.
Eventually I manage to get the door open. The shock of frigid air is enough to finally get us to separate. I pry my fingers from RJ's neck, and he releases me, taking a step back.
He slips a hand into his pocket and does some blatant rearranging, which both thrills me and makes me blush.
He smirks. "What can I say? We both like you."
I laugh and roll my eyes. "You're incorrigible. Now go, so I can make an attempt at being productive."
RJ holds up a finger. "Just one more kiss to tide me over?"
"Just one."
He leans in, and I put my hand on his chest, allowing only a couple of sweeps of tongue before I step back. "I'll talk to you tomorrow."
He walks backward to his truck, and I stand in the doorway, staying there until the taillights disappear down the driveway.
I'm probably going to regret not staying at his place tonight, but I think I should at least try to resist him. Besides, this will inevitably heighten the very present chemistry between us. Theoretically, it should. I guess I'll find out tomorrow if I'm right.
(C) Helena Hunting, Montlake Romance, 2019
All In #1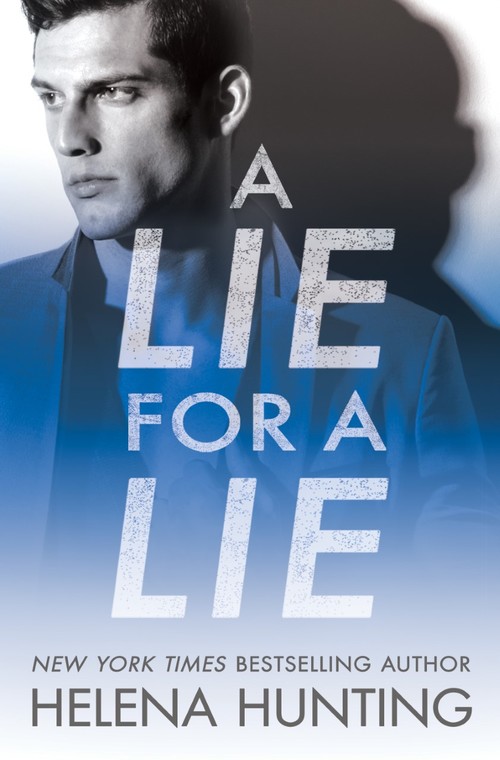 From the New York Times bestselling author of the Pucked series comes a romantic comedy about instant attraction, second chances, and not-so-little white lies.
Sometimes I need an escape from the demands, the puck bunnies, and the notoriety that come with being an NHL team captain. I just want to be a normal guy for a few weeks. So when I leave Chicago for some peace and quiet, the last thing I expect is for a gorgeous woman to literally fall into my lap on a flight to Alaska. Even better, she has absolutely no idea who I am.
Lainey is the perfect escape from my life. My plan for seclusion becomes a monthlong sex fest punctuated with domestic bliss. But it ends just as abruptly as it began. When I'm called away on a family emergency, I realize too late that I have no way to contact Lainey.
A year later, a chance encounter throws Lainey and me together again. But I still have a lie hanging over my head, and Lainey's keeping secrets of her own. With more than lust at stake, the truth may be our game changer.
Romance Contemporary | Romance Sports [Montlake Romance, On Sale: October 15, 2019, Trade Size / e-Book, ISBN: 9781542015356 / eISBN: 9781542015356]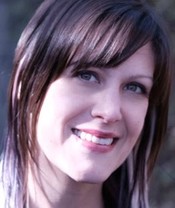 NYT and USA Today Bestselling author, Helena Hunting lives outside of Toronto with her amazing family and her two awesome cats, who think the best place to sleep is her keyboard. Helena writes everything from contemporary romance with all the feels to romantic comedies that will have you laughing until you cry.