The town center proves to be that in name only. A run-down dry goods store with peeling letters advertises coffee, and a little white church sits at one end of the town green. That's it. No theaters, no gardens and, worse yet, no bookshops. Yet there's something charming about the simplicity of the square and the dirt roads that wind up and around it; there's no stink of fish wafting off nearby docks, nor cobblestones caked with horse droppings. I take a deep breath and smile encouragingly to Emeline. Here's our fresh start, not in the suffocating walls of Willow Hall with all its pretensions, but in the blue sky above it, the little town surrounding it.
It doesn't take long for our fresh start to lose its rosy glow.
Two middle-aged women walk arm in arm, stopping to watch us unload from the carriage, Snip nipping at our dresses. They share a whispered word or two, and then creep a little closer to get a better look.
The first woman lowers her voice and leans in toward her companion. "Those are the Montrose girls, you know. The family just came from Boston."
"Oh?" The other throws a glance back at us over her shoulder, greedily drinking us in. She remarks that Catherine is a true beauty with her auburn hair and green cat eyes. "Wasn't there some unpleasantness, some scandal involving her?"
The first woman puffs at the chance to explain, to be the one who knows all the sordid details. "Well," she says, "the whole business makes my stomach turn, I can hardly speak of it." But that's a lie, she's thrilling at the taboo of it, reveling in the currency of a juicy story. "The middle one had to break off her engagement because of it, poor thing. She's so plain and it was such a good match too. Not likely she'll find anything better, not likely she'll find anything at all now."
My heart drops at the oblique mention of Cyrus. I've hardly thought about him these past weeks, except in passing flashes of anger. I don't miss him. I don't care what he thinks. But their words sting because they're true; the only reason we were engaged was because our fathers were business partners. I'm not like Catherine who could have her choice of suitors.
"Yes," the other commiserates, impatient, "but is what everyone's saying true? It can't possibly be."
They're too far away now, their voices too low for me to hear anymore, but I understand enough to know what she's saying. She will embroider it a bit of course, make Catherine younger, more wanton. When she's done they'll both go home, feeling very well about themselves indeed.
My eyes bore into their backs as they walk away until Emeline tugs at my sleeve. Thunder rumbles in the distance and I put on a brave face for her, taking her by the hand. If Catherine noticed the two women and their sharp eyes, she doesn't say anything, instead she fans herself with her gloves and looks around at the little town. "I can't fathom why on God's green earth Father had to choose this forsaken place over all others. There isn't even a dress seller."
He chose it because of the river that runs through the town, powering the mills. Father doesn't know the first thing about milling—he made his fortune on a series of brilliant speculations—but he has a keen nose for business and knows a good investment when he sees it. The river towns up this way weren't effected the way the city was during the war in 1812, and a quick profit can still be turned. Knowing this, he had planned to build a small office, and Willow Hall as our seasonal residence. I doubt Catherine would care, let alone understand any of this, so I just point to the little shop across the street. "Maybe they sell ribbons there. Shall we look?"
Mother had wanted to make calls on some of our new neighbors, so I give orders to Joe to return with the carriage in an hour. Joe grumbles something about rain, but there's nothing to be done for it so I lead Emeline across the street, Snip tugging at his leash, Catherine trailing us.
Inside the shop it's musty, a comfortable smell of old leather and dried tea leaves. Emeline leaves Snip tied up outside, and he whines as the heavy glass door swings shut, his claws scratching at the window.
"He'll be fine," I say, directing her attention elsewhere. "Look there." Behind the counter a variety of silk and lace ribbons hang from spools. They're pretty, if not a little faded, but Emeline doesn't notice and is already running over to look for a pink one.
Catherine, who tried to feign indifference at first, is beside Emeline, unable to resist the prospect of a new trifle. I watch her running the silk through her fingers, holding different colors against her auburn hair.
The shopkeeper, an affable enough looking man with thinning brown hair, leans over the counter and gives Emeline a smile, the kind adults give children when they aren't quite sure how to interact with them. "It's not often I have ladies of such quality in my humble little shop," he tells her. "I'm very flattered indeed that you and your lovely sisters have chosen to patronize me on this gray day."
Emeline looks up at him with unmasked curiosity, studying him. I can see the wheels in her head turning as she tries to decide what he means by this. Before she can say anything, I hurry to her rescue. The shopkeeper can laud his insincere platitudes on me or Catherine, but he shouldn't direct them to a little child.
I give him a tight smile. "We're newly arrived in New Oldbury, and thought to explore the town today."
Even though my tone should make it clear that I'm not looking for a conversation, he turns his smile on me. "Is that so?" He couldn't care less if we had just dropped out of the sky, but his eyes are trained on the pearl earrings on Catherine's earlobes, the fine weave of her shawl. "And how do you find New Oldbury? Where in town are you living?"
"Willow Hall," I say shortly with another tight smile, trying to make it clear that the conversation is over.
He's watching Emeline running her finger over a pink velvet ribbon, but at this he looks sharply back at me. "Is that so? Hadn't thought that anyone was going to live there. I'd heard something about it being a summer house." He bends over again to Emeline and dramatically raises his brows. "There are stories around here that the place is haunted. All manners of ghosties and goblins."
I could slap him for trying to scare her. But Emeline just returns his patronizing gaze with wide, unblinking eyes. "Ghosts? What kinds of ghosts?"
"It seems that every town has its local ghost stories," I hurry to interject, but I already know that Emeline will be demanding ghost stories now in addition to the mermaids. "It's so very quaint." This time I firmly turn my back on him and confer with Emeline on the different merits of the ribbons while Catherine joins in to agree or disagree with me.
Rain begins to patter on the roof, first soft and indecisive, then a steady drumming. For a moment everything is normal and right; I'm shopping for hair ribbons with my sisters. It's cozy, and I can almost forget the two women in the street and their greedy eyes, the overly eager shopkeeper.
Copyright© 2018 The Witch of Willow Hall by Hester Fox
Praise for The Witch of Willow Hall:
"Fox's spins a satisfying debut yarn that includes witchcraft, tragedy, and love, set in 1821 New England… The inclusion of gothic elements adds a visceral feel that fans of historical fiction with a dash of the supernatural will enjoy." –Publishers Weekly
"Hester Fox's THE WITCH OF WILLOW HALL offers a fascinating location, a great plot with history and twists, and characters that live and breathe. I love the novel, and will be looking forward to all new works by this talented author!" —Heather Graham, New York Times bestselling author
"Beautifully written, skillfully plotted, and filled with quiet terror, readers will devour this absorbing, Gothic tale of romance and suspense. Perfect for fans of Simone St James and Kate Morton." — Anna Lee Huber, the national bestselling author of the historical Lady Darby Mysteries
"Beautifully written, with an intriguing plot full of suspense and mystery, The Witch of Willow Hall will cast a spell over every reader." — Lisa Hall, author of Tell Me No Lies and Between You and Me
"I was entranced by this intriguing and spellbinding novel with its messages of love and loyalty and being true to who you really are. I hope Hester Fox goes on to write many more such novels–I for one will be buying them." — Kathleen McGurl, author of The Girl from Ballymor
"With its sense of creeping menace and chilling undertones, this compelling story had me gripped from the first page. The vividly drawn characters cast their spell so convincingly, I couldn't stop reading until I discovered what happened to them. A wonderful debut novel." —Linda Finlay, author of The Flower Seller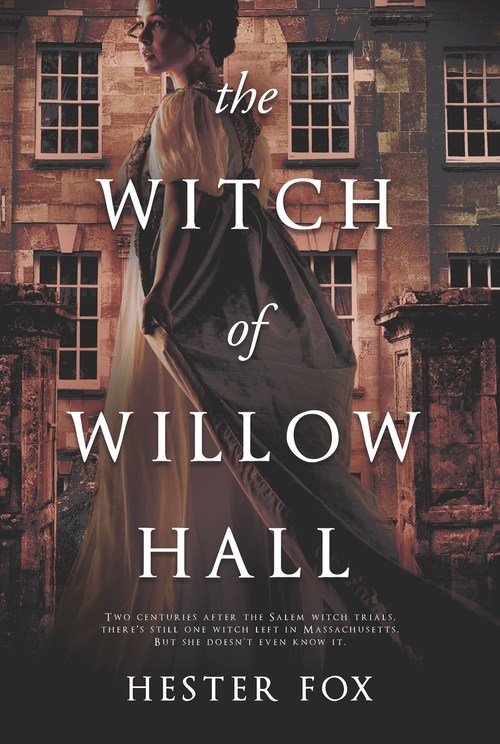 Two centuries after the Salem witch trials, there's
still one witch left in Massachusetts. But she doesn't even
know it.
Take this as a warning: if you are not able or willing
to control yourself, it will not only be you who suffers the
consequences, but those around you, as well.
New Oldbury, 1821
In the wake of a scandal, the Montrose family and their
three daughters—Catherine, Lydia and Emeline—flee Boston for
their new country home, Willow Hall.
The estate seems sleepy and idyllic. But a subtle menace
creeps into the atmosphere, remnants of a dark history that
call to Lydia, and to the youngest, Emeline.
All three daughters will be irrevocably changed by what
follows, but none more than Lydia, who must draw on a power
she never knew she possessed if she wants to protect those
she loves. For Willow Hall's secrets will rise, in the end…
Historical | Women's Fiction Historical | Suspense [Graydon House, On Sale: October 2, 2018, Trade Size / e-Book, ISBN: 9781525833014 / eISBN: 9781488096747]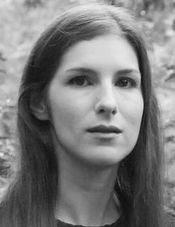 When not writing, Hester works in the museum field as a collections maintenance technician. This job has taken her from historic houses to fine art museums, where she has the privilege of cleaning and caring for collections that range from paintings by old masters, to ancient artifacts, to early American furniture. She has a master's degree in historical archaeology, as well as a background in Medieval studies and art history. Hester lives outside of Boston with her husband.