My new book, Quick Fall, is set solely in the timeframe between Labor Day weekend and mid-November.  I was settling in with some recently downloaded books on my Kindle last week and I kept scrolling past thrillers and deep dramas looking for something a bit lighter, something with a guaranteed happily-ever-after.  It made me realize just how much I love reading romance in the Fall season … here are five reasons I think you should too!
5. In the real world, Fall is a very serious season.  Escape – in the form of a romance book – is a healthy mental choice!  If you're like me, you spend a lot of time reading the news and hearing about world events on social media.  It's hard on your mental health to constantly absorb the problems and negativity that are everywhere.  But reading a romance can give you a few hours' breather! You can enter a world where the main concern is that your characters find a true emotional connection … and possibly, some amazing sex!  🙂 
4. The holidays!  I love it when romance books have Halloween trick-or-treating or Thanksgiving dinner scenes.  It makes me look forward to those events in my own life. And since the smitten characters are always so focused on each other, the scenes remind me to concentrate on the people I love during the holidays instead of the to-do list leading up to them.  
3. The weather.  In Chicago this past week, we had one day where the high was 85 degrees … and the next day the high was 58 degrees.   Last night we had thunderstorms for three hours. Three years ago, it snowed on Halloween. Maybe the weather isn't quite as volatile where you live, but Fall (at least here in the Midwest!) is usually a season where you transition to spending more time indoors.  And while it's tempting to go straight for the Netflix binge, spending some of that indoor time reading is good for your brain and imagination.
2. Romances fit in your busy schedule!  Fall is notoriously busy, right?  It's the beginning of October right now, but I feel like if I blink it's going to be Christmas.  I love to read more than anything else in the world, but diving into a huge book right now feels a little daunting with everything else on my plate.  While not the case 100% of the time, many romance novels are shorter in length than books of other genres. You can dive into one and emerge a few hours later having completed an entire story.  Finishing a book – especially one that gives you all the feels – is always a nice cherry on a sundae of a day.
1. Fall is the perfect season to "fall" in love.  Okay, yes, super cheesy but I couldn't resist.  🙂 Happy reading, everyone!
Tracy Brothers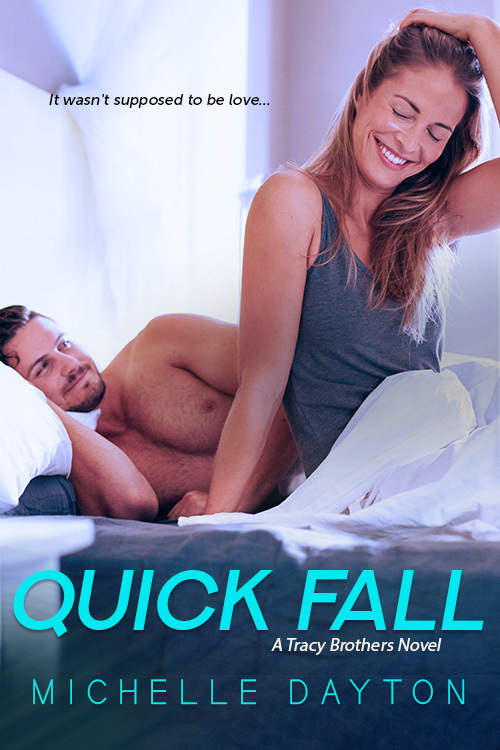 Justin Tracy, the perennial life of the party, is used to being teased by
his friends about his success with the ladies. Not that he'll ever get
serious with one. Why should he? His life is absolutely perfect the way
it is. But at his brother's bachelor party, a drunken bet about his
womanizing skill gets a little out of control. Before he knows it, his
friends have invited his new tenant – a woman he's never even met – to
go to his brother's wedding with him.
Single mom Maddy Trainor has just moved back to Chicago, ready to
reclaim her life and conquer the city. Maddy's determined to get her
new business off the ground and build a happy home for her son,
Teddy. She didn't expect a gorgeous landlord, but ogling Justin Tracy is
definitely a bonus to her new apartment.
Justin intends to apologize to Maddy for the out-of-the-blue wedding
invitation and get gone, but his new neighbor turns out to be funny,
whip-smart, and sexy as hell. Why not take her to the wedding for real?
Just as friends, of course. To Maddy, the wedding – one night of
champagne and dancing with a self-admitted Peter Pan – sounds like
amazing no-strings fun. But the sparks that blaze between the two of
them can't be contained to one night. And two people who think they
have life figured out are about to realize they know nothing about love…
Romance Contemporary [Amazon Digital Text Platform, On Sale: October 8, 2018, e-Book, / ]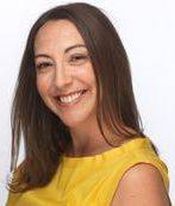 There are only three things Michelle Dayton loves more than sexy and suspenseful novels: her family, the city of Chicago, and Mr. Darcy. Michelle dreams of a year of world travel – as long as the trip would include weeks and weeks of beach time. As a bourbon lover and unabashed wine snob, Michelle thinks heaven is discussing a good book over an adult beverage.