Confession. I'm a PK. For those of you unfamiliar with the acronym, I'm a Pastor's Kid. A pastor's granddaughter, too. So, in the church world, that's like a double-dog whammy of either hell raiser or goody-two-shoes. Because in the eyes of most people, PKs fall into two groups: sinner or saint. There's no in-between. And by "in-between" I mean, normal.
Growing up as the granddaughter and daughter of pastors was…interesting. For the most part, my twin sister and I fell into the goody-two-shoes camp. And more so because my mother could shoot a "If You Cut Up Even the Lawd Won't Be Quick Enough to Save You" look from the choir stand to the back of the church in zero-point-two seconds. I could read my death in her eyes from that distance, and yeah, it kept me in line. But when my sister and I did have moments—and we did—it seemed as if people were just waiting with the, "Aha! I knew they were bad seeds!"
Man. If those people could see me now.
A good number of romance authors, who are also Christians, wrestle with how their religious beliefs square with what they write. Myself included. Yet, the one person who I never faced the slightest amount of censure from was my father. He was pretty damn proud his kid wrote romance. And it was also my father who helped grant me clarity and peace regarding my profession and my beliefs. Not that I ever considered not writing, but I did feel like I had to justify to people how I could pen these romance books with graphic love scenes and still call myself a Christian.
I had to realize that my being a romance writer wasn't a shock to God. It might've been to some of my family members, co-workers, friends and church members, but not to Him. God—almighty, all-knowing and all powerful—sees our lives before we live them and knows everything about us, including what lies ahead of us on this journey called living. So, yes, He knew I would be writing romance novels. And yet, knowing this, He still chose me and called me His. Therefore, He doesn't hold disappointment or condemnation for what I do. Instead, He has blessed my career with creativity, opportunities and prosperity.
Romance books are more than the literary equivalent of sex scenes strung together by stilted, corny dialogue and accompanied by bow-chica-wow-wow soundtracks. For those who don't read or write romance, they tend to forget the most prominent word in the genre: Romance.
What is romance? It's a passionate, exciting and emotional bond. It's a loving and intimate relationship. It's the happiness of true, heart-connected lovers. The feeling of being transformed by the love of another person. The excitement of the chase and capture of the heart. And yes, it is physical. But the physical act of sex is just one part of romance. An expression of it.
Yes, I am a Christian, but I'm not trying to rewrite the Bible. I'm penning a fictional, romantic work. All of us believers—writers, readers, criticizers and condemners—need to remember that. Should our goal be to strive and write that beautiful, tender and sensual something found in the Song of Solomon and in the love story of Boaz and Ruth? Oh absolutely!  We should try and borrow those elements that make the stories so awesome. And those elements are love, sacrifice, passion, selflessness, forgiveness, fun, intimacy.
I've heard romance described as escapism fiction, as if it's a bad thing. Fiction authors, no matter the genre, attempt to write a work that will lift the reader from the remoteness of everyday life. In romance, one of our goals is to bring joy in readers' lives and place smiles, and even tears, on their faces. That's our purpose. And if we can earn a dollar, too? If I can make a car payment or pay the mortgage? That's all good! Hey, God not only intended for our gifts and talents to benefit His people, but to provide for us as well.
Above all, we have to remember who God is. He's love. He reveals Himself to be compassionate. Forgiving. Faithful. Our strength. Selfless. God IS romance. And when we include all these themes in our books, we're showing people a greater power—a power that literally conquered death and saved the world.
Love.
Considering all of this, I don't ask, how can a pastor's daughter write romance? I ask, who better than a pastor's daughter and granddaughter—a PK—to write romance?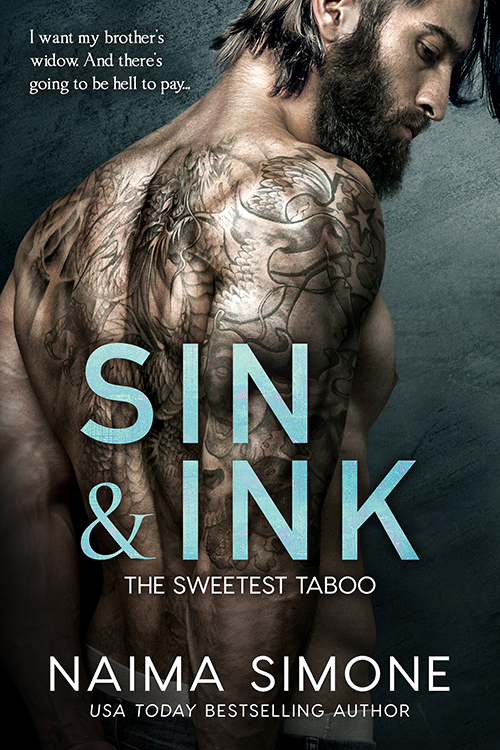 "Scorching hot and full of heart! An unputdownable must-read!" -New York Times bestselling author, Laura Kaye
There's sin, and then there's literally going-straight-to-hell sin…
Being in lust with my dead brother's wife pretty much guarantees that one day I'll be the devil's bitch. But Eden Gordon works with me, so it's getting harder and harder to stay away. I promised my family—and him—I would, though.
My days as an MMA champion are behind me. But whenever I see her, with those wicked curves and soft mouth created for dirty deeds, it's a knock-down fight to just maintain my distance. "Hard Knox" becomes more than just the name of my tattoo shop. However, surrendering to the forbidden might be worth losing everything…
Romance Contemporary [Entangled, On Sale: October 15, 2018, e-Book, ISBN: 9781640636958 / ]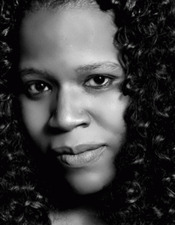 USA Today Bestselling author Naima Simone's love of romance was first stirred by Johanna Lindsey, Sandra Brown and Linda Howard many years ago. Well not that many. She is only eighteen…ish. Though her first attempt at a romance novel starring Ralph Tresvant from New Edition never saw the light of day, her love of romance, reading and writing has endured. Published since 2009, she spends her days—and nights— writing sizzling romances with a touch of humor and snark.
She is wife to Superman, or his non-Kryptonian, less bullet proof equivalent, and mother to the most awesome kids ever. They all live in perfect, sometimes domestically-challenged bliss in the southern United States.