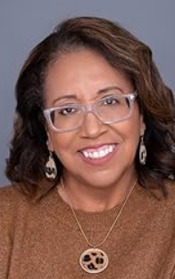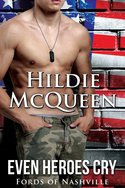 "My dog senses when my anxiety is high and gently nudges me when I'm about to have a flashback. He brings me back every time." Iraq Veteran suffering from PTSD
In the book EVEN HEROES CRY, I wanted to bring across a hero that is not perfect, but I didn't plan for him to become so broken. I knew he was going to be a war veteran and intended for him to be someone who suffered from PTSD. I didn't know the path this would lead us both down. Whoa were my eyes opened.
I found a study that frightened me and let me to find information on organizations that help veterans with PTSD.
Sadly, twenty-two war veterans commit suicide each day. Foundations such as Pets-For-Vets are unsung heroes that pair specially trained animals with veterans. In the process they save lives two lives. The animals they train as companions are acquired from shelters. The unconditional love they offer as well as training help veterans not medication or counseling can.
Although in my book, my hero does not acquire a dog, I did write a small dog into the story and decided to donate a percentage of the books earnings to Pets-For-Vets.
Amongst the research I did for PTSD, I decided to talk to two veterans I know about their relationship with their dogs.
My friend, sheriff's deputy Keith Warner, says his dogs Hunter and Harry help him relax after twelve hours on patrol. Deputy Warner was a K-9 handler in the Army who missed his partner after leaving the service. His wife says now that he has these two furry friends, he's happier and more relaxed.
My son-in-law, Air Force Sergeant Jason McIntosh's dog, Harley greets him with eager anticipation every day after work. When Jason returned from a yearlong deployment, he feared the little dog had forgotten him, but upon spotting him at the airport, Harley got so excited he had trouble breathing and had to be calmed down. He'd not forgotten Jason one bit.
The relationship between heroes and their dogs are deep. Built on trust, honesty and something every hero should have, a partner who understands without him having to explain.
Military vet Adam Ford returns to his hometown a damaged hero—the war stole his best friend and left him with severe PTSD. Every day is a challenge as he struggles to reconstruct his life. When a tempting beauty moves in next door, Adam's world is turned upside down and he doesn't appreciate it.
After losing the love of her life in Iraq, Tesha Washington runs away from everything she's ever known and escapes to a small town where she takes on the challenges of restoring an old Victorian house. Out of options, she turns to her reclusive neighbor for help.
As Tesha slowly draws Adam out of the shell that used to be a man, she also learns there really is such a thing as starting over. Together they discover the healing power of love and a bond to last a lifetime.
"Sexy and action-packed…I dare you to put it down."
~Liliana Hart, NYT Bestselling Author of the MacKenzie Family Series
About Hildie McQueen
Best selling author Hildie McQueen makes sure emotion, scenery, and sizzling romance add up to a compelling story her readers won't soon forget. Hildie loves storytelling and unusual settings, pair that with humor and you've got an idea of what her writing is like. Writer of Western Historical, Paranormal and Contemporary Romance, there is something for readers of every genre.
Her favorite past-times are traveling, shopping and reading. She resides in beautiful small town Georgia with her super-hero husband Kurt and three unruly Chihuahuas.
Visit her at her website.