THE SECRET, the third book in the Butler Ranch series, is set on the Central Coast of California, one of my favorite places on earth.
I started visiting this area with my mom when I was a little girl, and through the years, it became my place. Regardless of who I took along with me, we always stayed in one of the inns or motels on Moonstone Beach Road in Cambria. In the first two books, THE PROMISE and THE TRUCE, the characters Peyton and Alex live in Cambria, and its Main Street is the location for Stave.
Cambria is a seaside village in San Luis Obispo County, California, midway between San Francisco and Los Angeles, along California State Route 1. The name Cambria, chosen in 1869, is the Latin name for Wales. The village is situated amidst Monterey pines, in one of only three such native forests.
Every book in this series includes multiple scenes on the Moonstone Beach and its boardwalk. Famous for its dramatic coastline and breathtaking views, this one-mile-long section of oceanfront is a great place to view sea otters, whales and dolphins, or simply soak up the sun, while sinking your toes in the sand.
Just fifteen miles north of Cambria on a rugged, windswept coastal point rests the historic Piedras Blancas Lighthouse. Named for the large nearby white rocks that sea captains used to guide them to shore, the Piedras Blancas Light Station was first illuminated in 1875 to guide mariners along the rocky California coast. In the first book, Brodie and Peyton toured the lighthouse and shared their first kiss there.
The true star of the series, though, is the Paso Robles Wine Country, home to over two-hundred wineries, including the fictitious Butler Ranch, Wolf Family Vintners, Los Caballeros, Demetria Estate Wines, and Jenson Vineyards. There are 40,000 acres planted in this area best known for Zinfandel, Cabernet Sauvignon and Bordeaux-style blends, Rhône Blends including Syrah, Grenache and Mourvèdre, as well as Viognier, "Cal-Italians" including Sangiovese, Nebbiolo and Barbera.
My husband and I chose Cambria and Paso Robles as the setting for our wedding twenty years ago, and decided the absolute best weekend for it would be in mid-May when Paso Robles wineries hold their annual festival. Our plan was to spend our anniversary weekend there with all our friends, year after year. And then we moved to Colorado, quashing those plans! Here's the good news, however, I have to visit to book research, right?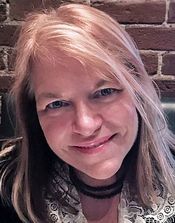 Heather Slade's books are filled with things that bring her joy: music, wine, skiing, families, artists, and cowboys. Not always in that order.
Slade grew up an east coast girl, and then spent half her life on the west coast. Now she happily calls Colorado home.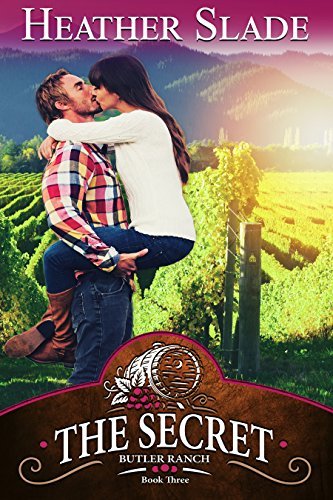 Can Naughton Butler risk letting Bradley Saint John into his heart, or will his brother's secret ruin his one shot at love?
Naughton Butler is a loner, partially by choice, but also because the secret his dead brother left with him could tear his life apart. When he and his brother Maddox inherit four hundred acres of prime vineyard property, they must decide how to manage Butler Ranch Winery, along with starting a new winery on Demetria Estate.
The solution is to hire the new kick-ass, hotter-than-all-get-out, winemaker who just landed on the Central Coast. When Naughton meets Bradley St. John, he's expecting a man—and she is anything but. Thinking it's a joke, he refuses to take her seriously. Bradley leaves, forcing him to follow and apologize. He watches as she makes her way through the vineyards, she was born to them, just like he was.
Getting a job with Butler Ranch Winery right out of college, is more than Bradley could've dreamed of. When Maddox Butler interviews her for the position, he warns her that Naughton could be difficult, but once he recognized her abilities, he'd back off. The burning question now was, would she want him to?
Naughton can't stay away from her, even knowing being with her is impossible.
Romance Contemporary [Author Self-Published, On Sale: October 16, 2017, e-Book, / ]
Butler Ranch