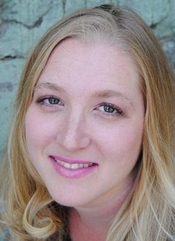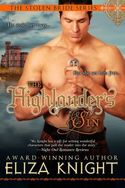 That about sums up all my books right there, especially in my latest release, THE HIGHLANDER'S SIN. Duncan MacKay is one Highlander on fire… *tssss ßfinger sizzle*
He stole her away… But she set him free…
They called him The Priest. Maybe because of his billowing black robes and the steel crucifix that hung around his neck. Or perhaps it was because those who met him were compelled to pray. But Duncan Mackay was anything but a saint. He was a sinner—a mercenary. Until he met her, and she made him want to change his ways.
Lady Heather Sutherland, has never been compelled to follow rules. And this time, she's gone too far. Following in the footsteps of her brothers and cousins, she chooses to join the fight for Scottish freedom—and gets herself abducted by a handsome, rogue warrior, whose touch is sweet sin.
Duncan's duty was clear—steal Heather away from Dunrobin Castle. What he didn't expect, was to be charmed by her spirit and rocked by her fiery kiss. Now, he doesn't want deliver her to those who hired him, instead he wants to keep her all to himself.
WHAT READER'S ARE SAYING…
"I have read all of The Stolen Bride Series of Eliza Knight, and I truly have to say that The Highlander's Sin is my absolute favorite!" ~McIn (Amazon)
"The Highlander's Sin had all of the elements that make a novel one that I will re-read. I recommend Eliza Knight as an exceptional author." ~Mickey (Amazon)
"I strongly recommend this series – it is truly well written and each story can stand alone but it is so much more enjoyable if you read them in order. Also each story is unique – not a recycled plot and that in itself is impressive with a 6 book series." ~ Tracy (Goodreads)
There are four key elements you'll find in all of my Scottish romance tales. Without them, the stories are incomplete, but with them, I'll take you back in time to a world where honor, love, and passion reign supreme.
Hot Highlanders… Let's face it, I have a major crush on most anything in a kilt. I've even convinced my husband to wear one on several occasions. But beyond a hot, toned, brawny body wrapped in wool plaid, what I love about a hero resides in his mind and his heart. A hero is a man who is fiercely loyal and follows an honor code. He's strong and powerful yet gentle and kind when needed. A hero loves his woman and shows it in his actions. A hero protects what's his. A hero stands his ground, but caves a little for his woman, and sometimes all the way. A hero isn't afraid of passion, although he might be a little afraid of love—a little vulnerability is good even in the most alpha of heroes. Once he overcomes his fears, nothing can stop him.
Spirited Heroines… I won't let a heroine walk onto the page unless she's full of vibrant spirit, even if it might be a little repressed at first—or over the top. One of the best thing about relationships is balancing each other out. She's feisty, not afraid to chase after what she wants, and independent enough in mind that she tries to fight societies edicts. She's a bad*ass—sometimes physically and sometimes only mentally. She's creative, sassy and kind. She's vibrant and witty. A heroine is loyal and fiercely passionate, just like her man, and when she falls in love, she falls hard.
Sizzling Passion… I love desire, tension, longing and intensity. In all of my books, you'll find passion in my characters that could ignite a blaze. From steamy gazes to off-the-charts-hot love scenes, I don't skimp on passion. It sizzles, and draws you in, but it's never gratuitous. Every scorching love scene brings the characters closer together and moves their story forward.
Irresistible Adventure… I write romantic adventures. So naturally, every story is going to follow the progression of a loving relationship, where the reader can escape into bliss. But one thing I can't resist is tangible adventure! The thrill of a battle, or the enticement of a mystery. I love to keep readers on the edge of their seats. I like to elicit powerful emotions when writing/reading. I want the story to move you (and me!). After a visit to Scotland earlier this year, I'm even more passionate about the country and all the adventure/historical/romance stories I have written and intend to write!
Perhaps today was not a day to run away. Outside dangers had never been a consideration before now. Heather had just assumed she'd be able to reach Wallace's camp unharmed. With her dagger, a bow and arrows, she could protect herself. Keep hidden in the bushes and not get caught.

But that was before being confronted by this man who made her feel…scared and hot all over. Now she just wanted the safety and tranquility of her bedchamber. How naïve she'd been to think her plan was solid.

"My lady," he said in his calm, smooth voice. "Ye must leave with me. There is no choice in this matter."

"Or what?"

Slowly, he opened one side of his robe, and she squeezed her eyes shut, not wanting to see what he revealed.

"Open your eyes," he demanded.

She shook her head, bit her lip. But when she heard the click of his boot heels on the floor, her eyes flew open. He stopped moving, maybe a dozen paces away. Beneath his robe, he was cloaked in a white leine, leather jerkin and tightly pleated plaid of dark colors. But what she couldn't take her gaze off of, was the cruel-looking battle ax strapped to his chest with a leather belt of sorts. The ax glittered where it caught the light. Silver carved on its handle. It wasn't a regular ax blade either, but elongated, curved and hooked where it should have been flat and triangular.

Heather raised her eyes to his. He'd stepped far enough forward that the candles lit what parts of his face weren't hidden by the hood of his cloak. Strong chin and nose. And his eyes, they flashed out at her like blue lightning, ready to snuff out her life with one blink. His hair was pulled back in a queue, but shaved along the sides, making him resemble a savage.

Her hand involuntary rose to her chest as she pressed against her quickly beating heart. Realizing what she'd done, Heather forced her hand back to her side, not wanting the stranger to know how much he was affecting her.

He touched a strong-looking hand to the handle of the ax. "Dinna make me use it, lass. I'd hate to mar your pretty face."

He thought her pretty? She almost cocked her head and gave him a coy smile, until reality struck and she again realized who he was. A stranger who was attempting to abduct her. A savage-looking warrior priest who threatened to cut her with that horrid-looking blade.
THE HIGHLANDER'S SIN is available in ebook, audio and print…
Amazon / Barnes and Noble / ITunes / Audible / Tantor
---
Eliza Knight is the multi-published, award-winning, bestselling author of sizzling historical romance and erotic romance. While not reading, writing or researching for her latest book, she chases after her three children. In her spare time (if there is such a thing…) she likes daydreaming, wine-tasting, traveling, hiking, staring at the stars, watching movies, shopping and visiting with family and friends. She lives atop a small mountain, and enjoys cold winter nights when she can curl up in front of a roaring fire with her own knight in shining armor. Visit Eliza at www.elizaknight.com or her historical blog History Undressed Follow her on Twitter @ElizaKnight and friend her on Facebook
OTHER BOOKS IN THE STOLEN BRIDE SERIES…