Instead of trying to find your perfect match in a dating app, we bring you the "Author-Reader Match" where we introduce you to authors as a reader you may fall in love with. It's our great pleasure to present Hudson Lin!
Writes:
I write queer romance featuring people of color. I truly believe that everyone deserves a Happily Ever After, especially folks who feel like outsiders and are looking for a place to belong.
HARD SELL is about a successful businessman looking for something more. That's when his best friend's kid brother walks back into his life, all grown up and impossible to ignore. They're on opposite sides of the boardroom, but definitely on the same side of the bedroom as they navigate family and careers to find their happily ever after.
About:
Taiwanese Canadian bisexual woman living in Toronto. Avid knitter, crafter, cook, baker, reader, and TV-binger. Can talk for hours about social justice, mental health, anti-oppression, and equity—and get a little angry while doing it. Left the corporate world to be an artiste.
What I'm looking for in my ideal reader match:
Loves to read with a box of tissues at hand.
Wants to travel around the world by reading.
Appreciates all the food.
Relates to characters who struggle with real-life issues.
What to expect if we're compatible:
All the pairings. I write across the entirety of the queer rainbow.
East Asian characters from all walks of life.
Characters doing the best they can and being messy while they're at it.
Always a happily ever after—guaranteed.
Jade Harbour Capital #1
"One of the brightest new voices in the genre." —Annabeth Albert, author of Conventionally Yours
One night wasn't enough.
Danny Yip walks into every boardroom with a plan. His plan for struggling tech company WesTec is to acquire it, shut it down, and squeeze the last remaining revenue out of it for his Jade Harbour Capital portfolio. But he didn't expect his best friend's younger brother—the hottest one-night stand he ever had—to be there.
Tobin Lok has always thought the world of Danny. He's funny, warm, attractive—and totally out of Tobin's league. Now, pitted against Danny at work, Tobin might finally get a chance to prove he's more than just Wei's little brother.
It takes a lot to get under Danny's skin, but Tobin is all grown up in a way Danny can't ignore. Now, with a promising patent on the line and the stakes higher than ever, all he can think about is getting Tobin back into his bed—and into his life for good.
If only explaining their relationship to Wei could be so easy…
Jade Harbour Capital
Book 1: Hard Sell
Book 2: Going Public
Romance | LGBTQ [Carina Adores, On Sale: May 25, 2021, Trade Size / e-Book, ISBN: 9781335500151 / eISBN: 9781335500151]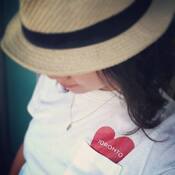 Hudson Lin was raised by conservative immigrant parents and grew up straddling two cultures with oftentimes conflicting perspectives on life. Instead of conforming to either, she has sought to find a third way that brings together the positive elements of both.
Having spent much of her life on the outside looking in, Lin likes to write stories about outsiders who fight to carve out their place in society, and overcome everyday challenges to find love and happily ever afters.
When not engrossed in a story, Lin knits, drinks tea, and works the 9 to 5 in the beautiful city of Toronto, Canada.