The Viking invaders played a big part in the Conquest world of 1066 England whose stories were featured in last month's column.  With May being spring in Norway—when we lived in Oslo for three years, our landlord declared the second week of May to be officially "spring" and allowed us to clear any remaining snow off our lawns then—this month we will explore more stories that illuminate the Viking world by interpreting the lives of historic and legendary Viking women.  As with the world of 1066, this era seems to attract writers who produce multi-volume sagas.  What greater delight to an avid reader than discovering a new series?
We begin with THE NORSE QUEEN by Johanna Wittenberg, which reinterprets the life of the Viking queen Asa.  In the ninth century, Viking power is just developing, with the land still fragmented into thirty warring kingdoms that continually raid each other to pillage and capture wives and slaves.  Fifteen-year-old Asa, daughter of the King of Tromoy, is sought as a bride by Gudrod, king of a neighboring province.  Her refusal to wed him sparks a bitter reprisal, in which her family is killed, and to save her people, she must marry her family's murderer.  In order to survive—and plan vengeance, she becomes Gudrod's queen.  Along with detail about early medieval Viking life, the training of shield maidens, shipbuilders, food gathering, and the mystical elements of the Viking worship that infuse every aspect of life—the clan's sorceress is consulted before any major decision is taken—Wittenberg's novel provides a fascinating portrait of a strong queen and a vivid description of an emerging warrior culture that will come to dominate northern Europe and threaten southern kingdoms for centuries to come.
Wittenberg continues Asa's story in THE FALCON QUEEN.  Asa has won back her father's kingdom of Tromoy, but now she must tread a dangerous path to keep it. While she loves her ally, Olaf, she doesn't want to marry him and jeopardize the welfare of her people by becoming any man's property, nor does she want to appease the warring Danes, who threaten from across the Skagerrak Sea with marriage—or conquest—plans of their own.  The arrival of runaway shield maiden Ragnhild seems to promise help in resisting her enemies, but Ragnhild brings with her threats from her own past.  Incorporating the mysticism of the age, where evil shapeshifters and mystic sorceresses affect daily life, Witterberg gives us another vivid glimpse into a remote, pre-Christian age.
Wittenberg continues her saga with Ragnhild's story in THE RAIDER BRIDE.  Ragnhild's father, King Solvi, is slain by the Irish king.  To reclaim her inheritance, she sets off for Ireland with her brother to seek vengeance and reclaim what is hers, but betrayal and battle threaten on every side.
Gunhild Haugnes pens another series of fictionalized portraits about female Viking leaders.  In FREYDIS: DAUGHTERS OF FREYA BOOK 1, the featured warrior maiden is Freydis Eiriksdatter, daughter of Eirik the Red and sister of Lief Eiriksson.  Born with a zeal for exploration inherited from her voyager father, she struggles against the norms of her society which would relegate her to a wife's role at the home settlement.  In a Greenland being overtaken by Christianity, Freydid holds to the old Norse gods.  After her brother's discovery of Vinland (British Columbia,) defying the wisdom of the clan, she sets out with her husband across the stormy sea to help establish a settlement.  Lusty, unconventional, and impatient of restraint, Freydis is a heroine with immense appeal to the modern woman.
Haugnes tells the story of another fabled Viking woman in THORON: DAUGHTERS OF FREYA BOOK 2.  Though her mother, Kanga the Younger, was the love of his heart, Haakon Haakonsson, King of Norway, could not marry a commoner who brought him neither wealth nor political connections.  Nonetheless, he recognized his three children by her, and when an enemy's assassin kills her mother, the king sends the infant Thoron to safety in Ireland in the care of her grandmother, Kanga the Elder, while keeping her elder siblings at court.  Thoron grows up in an Irish village, unaware of her royal heritage until at age fourteen, she is summoned back to Norway, just as the battle for the kingship intensifies.  Unwilling to marry the German Count her father chooses for her, an adherent of the old religion in spite of her father's conversion to Christianity, she believes her destiny is to retrieve the sword of Freya from Iceland and hold it in safekeeping for a woman warrior to come.  Listening to the call of her heart, she follows her own path, loving the men of her choice, bearing a child, outliving most of her kinsmen, and making of herself both a legend and a myth of Norwegian folklore.
Haugnes's third book in the trilogy, DRIVA: DAUGHTERS OF FREYA BOOK 3 is due out later in 2021.
Ready to submerge yourself in a distant, mystical past peopled by berserkers, shamans, sorceresses, and fierce, dynamic Viking warrior queens? This month's selections will provide you with some fascinating reading!  Skol!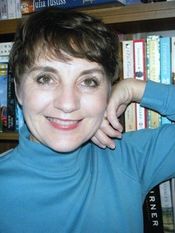 Real, intense, passionate historical romance
Award-winning romance author Julia Justiss, who has written more than thirty historical novels and novellas set in the English Regency and the American West, just completed her first contemporary series set in the fictional Hill Country town of Whiskey River, Texas.
A voracious reader who began jotting down plot ideas for Nancy Drew novels in her third grade spiral, Julia has published poetry and worked as a business journalist.
She and her husband live in East Texas, where she continues to craft the stories she loves. Check her website for details about her books, chat with her on social media, and follow her on Bookbub and Amazon to receive notices about her latest releases.
ABOUT JULIA'S LATEST NOVEL: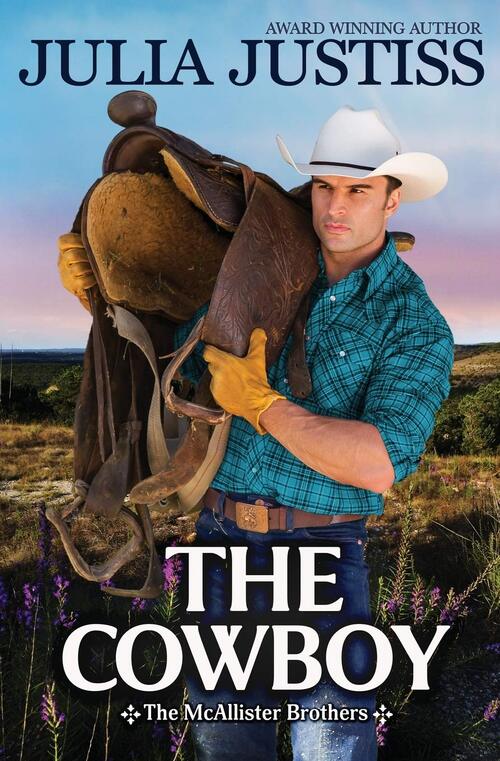 He's not looking for anything serious…
When his older brother asks him to move back to Whiskey River to help run the family ranch, former Marine Grant McAllister feels he must agree. After spending two years recovering from battle injuries, coming home finally feels right. Relishing being back on the land, Grant decides to refurbish the family's old hunting cabin as his new home. When the artisan designer he hires turns out to be a lovely, intriguing lady, he hopes to mix business with a little pleasure.
She needs to remain uninvolved…
After the death of her Marine husband, a pregnant Abby Rogers moved to Whiskey River to be closer to her husband's family and escape her controlling mother. Reinventing herself as a designer, she now focuses on her business and mothering her young daughter.  She has no time for relationships—no matter how tempting she finds her handsome new client. But when her wealthy mother threatens to sue for custody of her daughter, Grant's shocking offer forces her to listen to her heart.
Romance Contemporary | Romance Western [Tule Publishing, On Sale: May 11, 2021, e-Book, ISBN: 2940162970507 / eISBN: 9781953647627]