Danielle: Hi, Wendy! Welcome to Fresh Fiction. Please introduce yourself and tell us a little bit about your new book, THE BREAK-UP BOOK CLUB. 
Wendy: Thanks so much for inviting me to share my latest novel. It's great to be here.
THE BREAK-UP BOOK CLUB revolves around a book club that meets in the carriage house of a historic Atlanta home turned bookstore and explores the ways in which books can bring even the unlikeliest people together. At its core, it's a story about the kind of friendship that gets us through the toughest times.
Book clubs are almost like a rite of passage in life at this point! Have you been in book clubs over the years? What do you think makes a great "book club book"? 
I've spoken to a lot of book clubs over the last twenty plus years, but I hadn't belonged to one for almost that long. As part of my research, I joined a group led by a former independent bookseller and longtime friend. The book club lives on Meetup and attracts a more diverse group than the neighborhood group I once belonged to and many that I've visited. This opened up and impacted the story in a lot of interesting ways.
At the heart of this novel are the friendships of your main characters. Friendships between women, in particular, are often a big role in narrative storytelling. What do you hope readers take away from this aspect of THE BREAK-UP BOOK CLUB? 
Female friendships are at the center of all of my books though I didn't initially plan it that way. I think women are the strongest beings on the planet because we have to be. If we're lucky, we gather at least some of that strength from our female friends.
I hope readers will enjoy the characters themselves as well as their interwoven journeys of self-discovery. I also hope readers will be reminded that we can survive almost anything when we allow others in.
Tackling a large cast of characters has a lot of moving parts! How did you develop each of your main characters' stories, without overwhelming the plot?  
I wish I knew how to answer this. I've been writing multiple protagonists from multiple points of view for a long time now and there's still a great deal of uncertainty along the way.
My husband used to remind me that I'd done this many times and it should have gotten easier. But the truth is each book and cast of characters are different, so it tends to feel like brain surgery without anesthesia each and every time.
It requires a great leap of faith to sit down and face a blank page on a regular basis. One of my favorite writing quotes is from E.L. Doctrow who summed it up by saying, "Writing is like driving at night in the fog. You can only see as far as your headlights, but you can make the whole trip that way."
If you could invite any 5 people to your own book club, who would you choose and why?  
Anne Lamott, Michelle Obama, Malcolm Gladwell, Michael Lewis, Diana Gabaldon—I am an extremely eclectic reader…
What can readers expect from you next? 
I'm not sure. I'm going to take some time off to regroup, but I hope everyone will stay tuned! 
Rapid Fire Random Questions
Cats or dogs: Dogs! My sons gifted me with a puppy and I'm loving every minute of having Alfie in my life. (Well except for the thousands of minutes spent on potty training and figuring out all the ways living on the 37th floor of a hi-rise impacts life with a puppy…
Book you recommend the most:  This varies based on what I happen to have just fallen in love with. But years ago, I turned a lot of friends on to OUTLANDER. Then there was A DISCOVERY OF WITCHES. And Patrick Rothfuss' NAME OF THE WIND. Oh, and James Butcher's THE DRESDEN FILES along with Andy Weir's THE MARTIAN. And, of course, anything written by my critique partners Karen White and Susan Crandall.
Ketchup or mustard: Mustard.
You've been invited to a costume party – what do you dress up as?:  Hmmm….I'm not big on dressing up. Can I go with I'm just trying to be me?
What fictional city/location would you visit? Stumped by this one. Still thinking.
Favorite childhood movie: I loved Mary Poppins and The Sound of Music. I have always had a thing for musicals whether onscreen or on stage.
How do you practice self-care?: My husband died from Covid back in August after almost 35 years of marriage and I'm still trying to figure this out. Mostly it's getting outdoors and moving when the weather's good. If I get to do that with a friend, even better.
Breakfast or dinner?: Dinner except on birthdays when family tradition calls for the Wax family never-fail egg souffle (Ten Beach Road character Maddie Singer makes this in the Ten Beach Road novels and the recipe is on my website.) This is followed by birthday cake, preferably chocolate, which tastes even better at breakfast.
You have a totally free afternoon – no deadlines, no obligations, no Twitter notifications!  What do you do?:  If the weather's good I'm outside walking. Otherwise, I'm stretched out on the couch reading.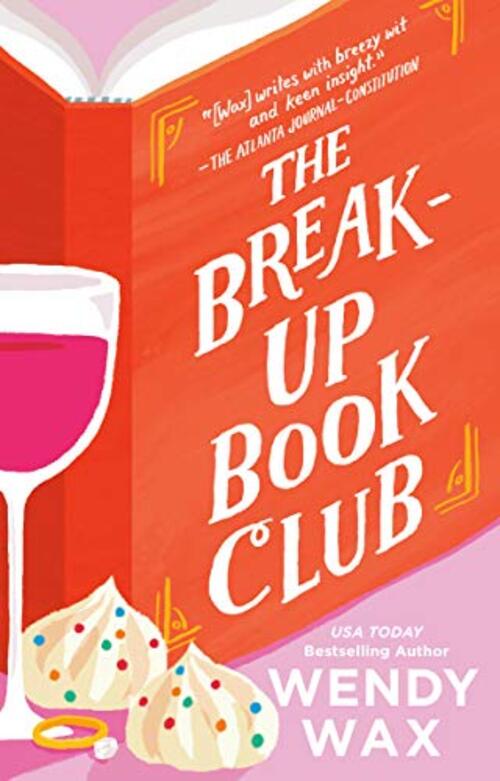 Breakups, like book clubs, come in many shapes and sizes and can take us on unexpected journeys as four women discover in this funny and heartwarming exploration of friendship from the USA Today bestselling author of Ten Beach Road and My Ex-Best Friend's Wedding.
On paper, Jazmine, Judith, Erin and Sara have little in common – they're very different people leading very different lives. And yet at book club meetings in an historic carriage house turned bookstore, they bond over a shared love of reading (and more than a little wine) as well as the growing realization that their lives are not turning out like they expected.
Former tennis star Jazmine is a top sports agent balancing a career and single motherhood. Judith is an empty nester questioning her marriage and the supporting role she chose. Erin's high school sweetheart and fiancé develops a bad case of cold feet, and Sara's husband takes a job out of town saddling Sara with a difficult mother-in-law who believes her son could have done better – not exactly the roommate most women dream of.
With the help of books, laughter, and the joy of ever evolving friendships, Jazmine, Judith, Erin and Sara find the courage to navigate new and surprising chapters of their lives as they seek their own versions of happily-ever-after.
Women's Fiction Contemporary [Berkley, On Sale: May 18, 2021, Trade Size / e-Book, ISBN: 9780440001454 / eISBN: 9780440001461]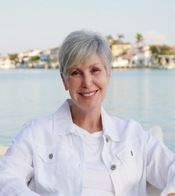 USA Today bestselling author Wendy Wax is heralded for her contemporary women's fiction exploring friendship, loyalty, self-discovery and the seemingly insurmountable challenges life sometimes presents.
Born in St. Petersburg, Florida, Wendy grew up on St. Pete Beach within spitting distance of the Gulf of Mexico. Appropriately enough, Wendy attended Sunshine Elementary School where recess and art class sometimes took place on the beach, and the highlight of every school year was the annual fish broil. Not surprisingly, some of her favorite Florida beaches were destined to become settings for her bestselling fiction, including her "Ten Beach Road" novels, TEN BEACH ROAD, OCEAN BEACH, THE HOUSE ON MERMAID POINT, SUNSHINE BEACH, ONE GOOD THING, and BEST BEACH EVER.
Wendy's writing has been highly praised. The Atlanta Journal-Constitution says she "writes with breezy wit and keen insight into family relations." Her books have been featured in national publications such as USA Today, Ladies Home Journal and Woman's World, and at online book sites such as On a Clear Day I Can Read Forever, Luxury Reading, Book Reporter, Night Owl Reviews and Fresh Fiction.
***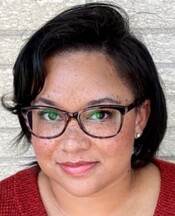 Danielle Jackson Dresser is a contemporary romance author (her debut novel with Berkley will be out in 2022!), avid reader, lackluster-yet-mighty crafter, and accomplished TV binge-watcher.
Once upon a time, she was a publisher publicist and continues to cultivate her love of books and reading by chatting with the best authors in the business as the Editorial Manager of Fresh Fiction and co-host of the Fresh Fiction podcast. Danielle is one of the Boozy Book Broads, a monthly author chat show streamed live on YouTube. She also moderates panels, interviews authors, and hosts a book club at Love's Sweet Arrow, the romance-focused independent bookstore.
Danielle lives in Chicagoland with her very own romance hero husband, darling daughter, and two tempestuous cats. Follow her on Twitter and Instagram, @dj_dresser.