In January of 2013, I joined a book group. The first book selected was EMMA, by Jane Austen, which I had never read. Beginning the book, I was surprised by how unlikable I found the title character.
That book group didn't work out, but, despite my rough start with EMMA, I'd been unceremoniously drawn back into the world of Jane Austen. The richness of her language, her distinctive voice, her modern appeal—all had rekindled an old fire in my heart. Not having read her entire oeuvre, I thought I might do so in the rest of 2013. Which didn't happen.
What I needed was accountability. So early in 2014, I went on MeetUp, punched in my credit card number, and started my group. To my surprise, people joined! Over the course of the year, we read all her completed novels in publication order and met in a little café to discuss them. Not surprisingly, PRIDE AND PREJUDICE and PERSUASION were big hits. There wasn't a huge amount of agreement or disagreement among the group members, but there were some unexpected revelations. For one member, Jane Austen didn't hold up at all. Other people, like I had originally, found Emma's character extremely difficult to take. For most, PERSUASION ended up being far and away their favorite.
Despite my original dislike, EMMA had become my favorite. I absolutely adore the rest of them—except that oddball, NORTHANGER ABBEY, which, to my mind, doesn't deliver on the promise of a gothic premise. (And which doesn't have a very satisfying pairing.) I can even find some things to enjoy and sustain my interest in MANSFIELD PARK.
There are two basic reasons why EMMA stands out for me. One because it's so incredibly long and there is so much going on within the pages. I think I could read (or listen to) this book twice a year, every year for the rest of my life and find something new on every read. Two because while a certain amount of pride and immaturity rule Emma's character throughout most of the book, I believe what she does, she does out of love. She's not malicious. Now, I don't believe intention is everything. Results and outcome matter, too.
Isn't that funny how sometimes we're put off by the very thing that in the end becomes our favorite? Many, many bestselling romances play with this theme with the Enemies to Lovers trope. Jane Austen herself used it in PRIDE AND PREJUDICE—one of the most iconic love stories of all time. There have been so many times in my life where I haven't wanted to try something. I've been adamant—absolutely certain that I won't like it. Then, somehow (and by somehow I mean usually my husband cajoles me), I end up trying it. And liking it. I've learned to be more open minded, to try instead of making assumptions. Many times I've been surprised! Delightfully so.
I encourage you to expand your horizon this week. Find something you wouldn't normally do that you also haven't done. Then give it an honest shot! Doesn't have to be big. Doesn't have to get you outside of your comfort zone, though bonus points if it does. Enjoy!
If you're an Austen fan, hop onto Twitter or Facebook and let me know which book is your favorite and why. I'm on the hunt for good Austen FanFic, too, so please chime in which Austen sequels or spinoffs were your favorite. DEATH COMES TO PEMBERLEY wasn't my cuppa, but I fell head over heals for LONGBOURN by Jo Baker. Chime in! Find me @Ingrid_Writer. Then join me on Monday, March 21st, when I celebrate my book release with twenty-one days of Austen. #21DaysofAusten. In May, join me again for Austen Confessions. #AustenConfessions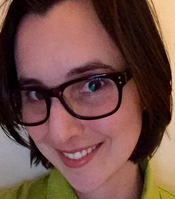 Ingrid Hahn is a failed administrative assistant with a B.A. in Art History. Her love of reading has turned her mortgage payment into a book storage fee, which makes her the friend who you never want to ask you for help moving. Though originally from Seattle, she now lives in the metropolitan DC area with her ship-nerd husband, small son, and four opinionated cats. When she is not reading or writing, she loves knitting, theater, nature walks, travel, history, and is a hopelessly devoted fan of Jane Austen.
England, 1811.
When John Merrick, the Earl of Corbeau, is caught in a locked storeroom with Lady Grace, he has but one choice—marry her. He cannot bear to tarnish any woman's reputation, least of all Lady Grace's.
Lady Grace Landon will do anything to help her mother and sisters, crushed and impoverished by her father's disgrace. But throwing herself into the arms of her dearest friend's older brother to trap him in marriage? Never.
Corbeau needs to prove that he loves her, despite her father's misdeeds. After years of being an object of scorn, not even falling in love with Corbeau alters Lady Grace's determination to not bring her disrepute upon another. However, if they don't realize that the greatest honor is love given freely without regard to society's censure, they stand to lose far more than they ever imagined.