"All done." Nancy held out the box containing the cake as Connor opened his front door. It was six o'clock on Friday evening and pregnant Pam's leaving party at the Lazy B was due to start at eight.

"Bring it on inside. Here, let me give you a hand." As he took the pink and white striped box from her, Connor's hands brushed against her own and the by now familiar zapping sensation shot up Nancy's arms. Was this something she'd ever get used to?

"Yay! Let's see it." Mia, clearing a space on the kitchen table, said bossily, "Come on, Dad, take the lid off."

Connor paused, looked at Nancy. "What if I don't like it?"

"Don't worry. I'll just go away and quietly commit suicide."

"Fine, but where would we get another cake at such short notice?"

"Oh, get on with it," Mia exclaimed, briskly removing the lid. "Bloody hell, Nancy, it's all broken."

"What?" Nancy stopped gazing helplessly at Connor and spun around so fast she got a crick in her neck.

"Ha, got you." Mia beamed at them both.

"Hey," said Connor, studying the cake. "That's amazing. You've done an incredible job."

Praise from Connor was like warm honey trickling down her spine. Basking in the sensation, Nancy watched him examine the more intricate details of the cake. She wondered if putting on perfume to bring it over to his house had been a mistake.

Then she thought maybe not as Connor put an arm around her shoulders—yes, yes!—and said, "You're a clever old stick, aren't you?"

The warm honey abruptly vanished. Stick? Clever old STICK? What kind of an endearment was that when it was at home?

"Ignore him." Sensing her alarm, Mia said consolingly, "It's just one of those stupid things Dad says. He called me that once. So I called him a fat old fart," she remembered with satisfaction. "That soon put a stop to it."

"Please don't try that." Connor turned to Nancy. "I'm sorry. I just meant you were clever. You don't look a bit like a stick. Anyway, we'd better be getting ready." He nodded at Mia. "D'you have it?"

Mia patted her jeans jacket pockets, found what she was looking for.

Embarrassed, Nancy said hurriedly, "I told you, I don't want any money."

"It isn't money," said Connor.

"Oh."

"Here." Mia handed Nancy a laminated card. "Now you're a member of the Lazy B."

Overwhelmed, Nancy took the card. "You don't have to do this."

"Hey, wasn't I saying just the other day that you should come along to the club?" Mia, whose idea it had been, was looking delighted with herself. "Well, now you'll have to."

Nancy turned the card over. Oh God. "You really didn't have to do this." Horrified, she gazed at the photograph of herself, purportedly there for identification purposes. This one, taken almost ten years ago, showed her with overplucked eyebrows, a truly hideous perm, and the startled look of someone perched in a photo booth, unsure when the flash might be about to go off. Excerpt that she hadn't been in a photo booth—she'd been at one of Spike and Carmen's parties.

"I asked Carmen yesterday for a picture of you," Mia explained. "See? All planned."

Nancy said wryly, "And to think she used to be my friend." God, even her passport photo wasn't as awful as this.

"You can have another one taken at the club. We'll do you a replacement card." Connor's tone was consoling. "Hey, look on the bright side. At least you've improved with age."

"Thanks." Nancy forced herself to smile; he probably didn't mean to imply that these days she looked passable, whereas back then she'd been a complete dog.

"Anyway, I like curly perms; my aunties all used to have them."

"Dad." Mia gave him a pitying shake of the head. "You aren't doing yourself any favors, you know."

"Aren't I?" Connor turned to Nancy. "Aren't I? Am I getting it horribly wrong?"

"Now you happen to mention it," said Nancy, "yes."

"Bugger, I've lost my blarney." He clutched his forehead, looked tortured. "I'm sorry. I don't know where it's gotten to."

"Try looking down the back of your sofa," Nancy suggested. "When we lose anything, that's where it usually turns up." Reading herself to leave she said, "Anyway, thanks for the membership. Maybe I'll give the club a try over the weekend."

"Come with us tonight," Mia exclaimed. "We'll be leaving here in half an hour. I can give you the guided tour, introduce you to people. And you'll see Pam getting her cake. Fancy that?"

Nancy hesitated, glanced at Connor to see his reaction.

"Of course, you must come with us." Connor clutched her arm. "That's a great idea. Why didn't I think of it?"

"Probably because you're losing your marbles along with you blarney." Mia flashed him a sunny smile. "I'll be having to put you in a home soon."

"How about it then, Nancy? Are you free?" said Connor.

Nancy was having trouble concentrating; the electrical currents were still zip-zapping excitedly up and down her arm. Gathering herself, she said, "I'm free."

"Great." Connor looked pleased.

Mia winked at her and Nancy blushed, suspecting that she and Connor had both just been expertly set up. Mia was clearly a girl with a plan.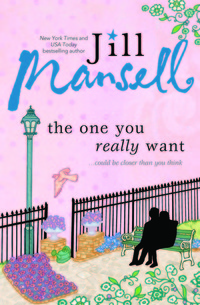 could be closer than you think!
A funny, heartfelt novel about second chances at love from beloved bestseller Jill Mansell
When it comes to love, never say never
When Nancy discovers the expensive jewelry her husband's been buying isn't for her, she decamps from the Scottish countryside to her best friend Carmen's posh Chelsea town house to sort things out.
Nancy finds herself in a surprising new world, where rock stars are nicer than you thought, social workers are not necessarily to be trusted, and the filthy rich are folks with problems just like you. Everybody falls in love with the wrong people, and the path to true love twists and turns before you discover who you really want.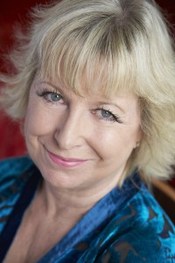 Jill Mansell is an internationally bestselling author, with over 4 million copies sold. She has written 20 women's fiction novels with multi-generational appeal, Mansell's cheeky writing style is loved by fans both here and abroad and has been compared to Sex & the City and Bridget Jones's Diary.
Jill's books have been consistently shortlisted for the Melissa Nathan Award for Comedy Romance. She was recently ranked #60 on The Guardian's 100 Top Bestselling Authors of the decade. Rumor Has It was ranked at #50 on The Bookseller.com's Top 100 Bestselling UK Titles of 2009.
Jill currently lives in Bristol, England, with her partner and their children, and writes full time. Actually that's not true; she watches TV, eats fruit gums, admires the rugby players training in the sports field behind her house, and spends hours on the internet marveling at how many other writers have blogs. Only when she's completely run out of displacement activities does she write.