So you are the infamous Gray Rogers — former Navy SEAL, current "Mountain Mercenary". What can you tell us about this group you belong to and how is it different from when you were in the military?
We don't exactly advertise our services. For the most part the Mountain Mercenaries are kept on the "down low" but we are allowed to talk about our group on an as needed basis. We all have regular "day" jobs for anyone who decides to dig into our background.
The men on our team are all retired Special Forces soldiers from all branches of the military. In many ways, being a part of the Mountain Mercenaries is better than being in the military because of the lack of bureaucracy, our handler, Rex, deals with all that, we are left alone to get the job done. And we always get the job done.
Your last assignment was suppose to be an information seeking assignment to gather intel on a kidnapping ring. But it turned a bit different. Give us a rundown of your mission.
Right. Black and I were to intercept a boat in the Pacific and get information about a well-known human trafficker. Imagine my surprise when the captain not only refused to give me any information, but his partner decided to blow the boat up rather than tell me what I wanted to know. Oh, and to make sure the entire mission went sideways, a kidnapped woman just happened to be on board as well.
Yes! That's how you met Allye. How is she different from other women you have known?
Apart from her two different colored eyes and the streak of white in her hair she's…refreshing. With the kind of life she's led she could totally be bitter and nasty. But she's sarcastic, funny, compassionate, and brave.
After her rescue is complete Allye unexpectedly shows up in your life again. What was it like being reunited?
Honestly? It was a relief. I did not want to leave her in California. Yes, I rescued her from a life as a sex slave, but I didn't think the threat to her was over. But there was nothing I could do about it. I couldn't force her to come with me. She had a life in San Francisco and mine was in Colorado. So when she showed up at The Pit, the pool hall the Mountain Mercenaries like to hang out in, I was relieved.
How does Allye respond to your job and your team members? It can't be easy to be in a relationship with someone with such a dangerous career.
She isn't happy with the danger part of my job, but she understands that it's a part of who I am. Not only that, if I didn't do what I do, she might not have been rescued. I think that's the main thing that goes through her mind when she thinks about the Mountain Mercenaries and what we do.
When is the first time you suspect that Allye might be "The One"?
Would it be too cheesy to say when I first looked into her eyes? But seriously, there was something about her that hit me hard. She didn't panic, she merely asked if I had a handcuff key. *chuckles * How could I not want her?
Now that you are contemplating your 'happy ever after' who on your team would you say will be the next to fall in love?
That's a tough one. We've all been alone for so long if you'd have asked me if I'd ever settle down I would've told you no way. But if the way he's been acting after a mysterious woman showed up at his house, I'd have to say Ronan Cross.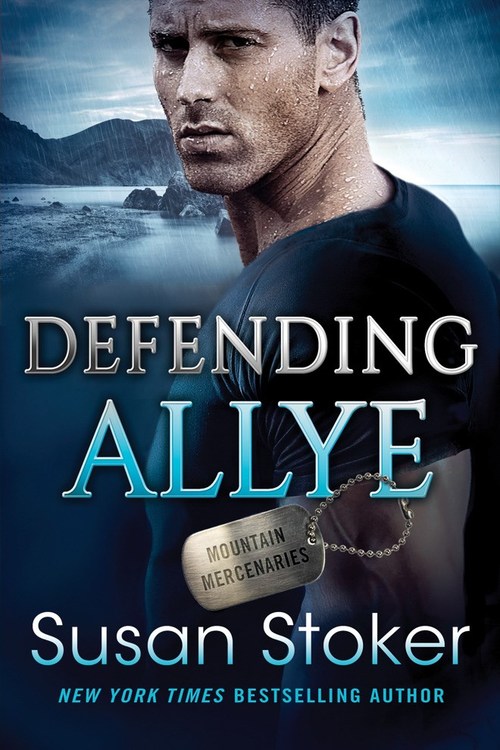 Ever since his rescue op off the Pacific Coast, Mountain Mercenary Gray Rogers hasn't been able to forget his latest "job"—Allye Martin. Any other woman would have panicked during a rescue, but the wily dancer kept her cool—even after being kidnapped by an elusive human trafficker. And Gray couldn't be happier when a grateful Allye follows him home to Colorado Springs…
For Allye, finding sanctuary in the arms—and bed—of the former Navy SEAL is only temporary. People are disappearing off the streets of San Francisco, victims of the same underground trade that targeted her, and Allye could be the key to dismantling the entire operation. She's willing to do anything to bring them down. Gray isn't—for good reason. But you don't say no to a tough girl like Allye who refuses to play it safe.
Now Gray is risking more than ever before. The Mountain Mercenaries have his back. But is it enough to keep the woman he loves out of harm's way?
Romance Military [Montlake Romance, On Sale: August 7, 2018, Trade Size / e-Book, ISBN: 9781503949904 / ]

Hot action, heated passion, and gorgeous alpha heroes!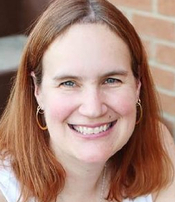 Susan Stoker is a New York Times, USA Today, and Wall Street Journal bestselling author whose series include Badge of Honor: Texas Heroes, SEAL of Protection, and Delta Force Heroes. Married to a retired army noncommissioned officer, Stoker has lived all over the country—from Missouri to California to Colorado—and currently lives under the big skies of Texas. A true believer in the happily ever after, Stoker enjoys writing novels in which romance turns to love. To learn more about the author and her work, visit her website, www.stokeraces.com, or find her on Facebook at www.facebook.com/authorsusanstoker.