Describe A NEW LEASH ON LOVE in 6 words:
Second chance love and cuddly canines.
Favorite thing to munch on while you write:
Dark chocolate is a favorite pick-me up if words are flowing and I'm late for a meal. Mostly at my desk, I savor mugs of good tea and a scented candle or my essential oil diffuser, and save the munchies for my writing breaks.
Something you won't find out about characters from reading the book:
Craig had a petless childhood. Early in the story, he isn't sure he wants to or would be good at connecting with animals. However, when he was nine, he bottle-fed an orphaned young squirrel. After nursing it back to health and releasing it into the woods behind his parents' house, he spent that summer drawing sketches of the squirrels that visited his mother's birdfeeder.
The first dog Megan ever rescued was long before she worked for the High Grove Animal Shelter. When she was just seven, she and her mom came across a shy little beagle that had lost its way. Megan's hand-drawn "found" signs helped him find his way home.
If you had to pick ONE line from A New Leash on Love as your favorite, what would it be and why?
That's a tough one, but I think it would be:
They'd gone from a family of five to a family of four to not even a family at all.
This line helped me to really sympathize with how unanchored Craig was feeling early in the story. He has lost a child and his family is remolding into something new and undefined. His armor is to appear callous and indifferent, but inside, he cares immensely.
Tell us about your rescue dogs.
Where to begin? Hazel and Nala are both black and white medium-sized dogs. On walks with them, I've been asked several times if they are siblings. The truth is not only are they six years apart, they are polar opposites! Hazel is a border collie mix with an all-business attitude. Without sheep to herd, she contents herself with herding Nala and our dauntless Maine Coon/tabby cat. Hazel is definitely the boss of the house though Nala is too busy playing to notice. Nala LOVES people and is up for a game of catch any time. A DNA test showed Nala's a mixture of several dogs, from Bassett hound to Neapolitan Mastiff, and some odd ones in between!
We rescued them both as puppies and while they had rough starts (Hazel's litter was dumped in a bag on the side of the road and Nala was surrendered to a high-kill shelter at just four weeks of age), they were fortunate to be taken in by caring rescue organizations that work tirelessly to give as many homeless animals second chances as possible.
What's the last book you read?
I'm a bit of an eclectic reader. The last romance I read was THE BOLLYWOOD AFFAIR by Sonali Dev. I loved the insight into Indian culture and Sonali Dev is a wonderful writer. Before that, it was THE KITCHEN HOUSE, also a great read.
What are your favorite contemporary romances?
That's a tough question. I'm a sucker for good love stories and enjoy them across several genres. Contemporary love stories that pop into mind as all-time favorites include ME BEFORE YOU, THE TIME TRAVELERS WIFE, THE FAULT IN OUR STARS, The Hunger Games trilogy (because it was the love triangle that kept me picking up the next book, not the evil Capital), and far too many to name by the modern masters like Nora Roberts and Susan Elizabeth Phillips.
What are you working on next?
Right now, I'm in the editing stage of the second book in the Rescue Me series, as well as in the drafting stages of book three. I'm a pantster at heart, so I don't create chapter outlines. Before I sit down to write, though, I always have a good feel of where the book is (hopefully) going, as well as a strong sense of characterization for the main characters. I've had a few recent "ah ha" thoughts regarding book three in terms of plot and character connections that have me eager to sit down and start writing it. And although those first chapters are sometimes daunting, my favorite activity is the drafting of a new story. So perhaps not surprisingly once I start writing, I tend to ignore my life to do list. To help keep my stress level down while I'm writing that first draft (and ignoring everything except my kids and pets), my aim is always to start with a clean, organized, and stocked full of groceries home.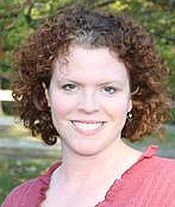 Debbie lives in Saint Louis with her family, two phenomenal rescue dogs, and a somewhat tetchy Maine Coon cat who everyone loves anyway. Her hobbies include hiking, gardening, and daydreaming, which of course always leads to new story ideas.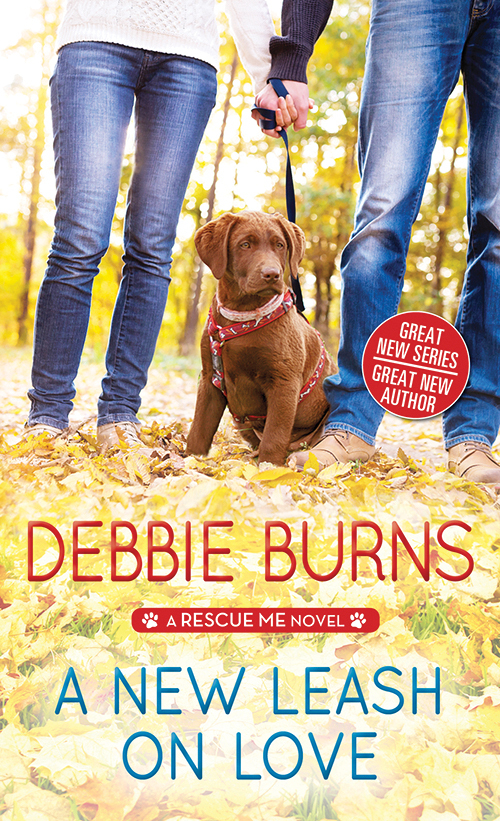 First in a fresh contemporary romance series from award-winning debut author Debbie Burns.
Every heart has a forever home.
Megan Anderson loves the animals at her no-kill shelter. She'll do anything for them―even go toe-to-toe with a handsome man who's in way over his head. She'll help him sort out his troubles, but getting too close to an adorable puppy's human counterpart? Been there, done that, got burned.
When Craig Williams arrived at the local shelter for help, he didn't expect a fiery young woman to blaze into his life. But the more time they spend together, the more he realizes it's not just animals Megan is adept at saving―she could be the one to rescue his heart.
Soon, Craig and Megan find that the magic of unconditional love can do anything…even lead to their forever home.
Romance Contemporary [Sourcebooks Casablanca, On Sale: July 4, 2017, Mass Market Paperback / e-Book, ISBN: 9781492650836 / eISBN: 9781492650843]
Giveaway
Are you a rescuer? Or what's your favorite rescue story? Win a copy of A NEW LEASH ON LOVE