Angst, the A word. I'm not a big angsty person. I'm low-key, don't like a lot of drama, and tend to shy from entertainment where my emotions are being tugged up and down and making me want to hurl as if on a roller coaster. I'm more the fun and sexy storygoer, the one who likes her romances to end in a happily ever after and for the main characters to be likeable.
So, yeah, okay, that's not always realistic, and not always possible. A lack of conflict, I learned early on in my writing career, is BORING. Why am I even invested in lukewarm happy people? What obstacle must they overcome to get to blissful love ever after? Because that's where the magic is. In watching two flawed characters grow and develop throughout a story into characters you root for.
In JUST THE THING, I wanted to deal with grief. The book is still uplifting and funny, but it's got an undertone of real vulnerability in the main characters who both deal with loss in different ways.
Zoe, the heroine, has lost her twin, and it's deeply affected her. She faces her grief head-on, accepts her crying jags, and does her best to treasure her sister's memory by remembering her.
Gavin, the hero of the story, is a medically retired Marine with wounds. His physical hurts have healed, but his emotional ones linger. He suffers from survivor's guilt and PTSD, and though he covers his pain with laughter and jokes, he's unable to let go of the past.
Watching these two help heal each other and themselves was the best part of writing the book. While I'm a true fan of sibling banter and the humor that comes from pranks, sarcasm, and full out fun scenarios, getting my characters in tune with themselves and their pain actually had me tearing up while writing pivotal scenes.
But as always with my stories, the heart of the book is the love that flourishes between the characters. Family love, romantic love, self love. Because love is that four letter word that can't be said or experienced enough.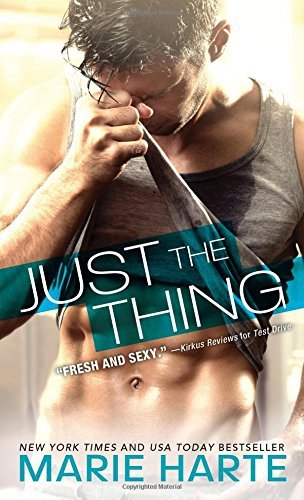 A FLING MIGHT BE JUST THE THING…
Gavin Donnigan left the Marine Corps a shell of a man, hounded by guilt for deaths he couldn't prevent. But teaching a self-defense class at the local gym brings some stability to his life―along with a gorgeous leggy woman who won't give him the time of day.
Zoe York lost her twin sister to a freak car accident a few months ago. She's been struggling to bury her grief, but it isn't until she signs up for a self-defense class with its distractingly hot instructor that she begins to come out of her shell again. With the memory of her sister telling her to live a little, Zoe decides a fling with buns-of-steel Gavin Donnigan might be just the thing.
Soon they're sparring both in and out of the gym. And for the first time in a long time, each is looking forward to tomorrow.
Romance Erotica Sensual | Romance Contemporary [Sourcebooks Casablanca, On Sale: July 1, 2017, Paperback / e-Book, ISBN: 9781492631880 / eISBN: 9781492631897]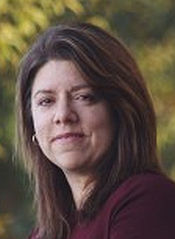 Caffeine addict, boy referee, and romance aficionado, USA Today bestselling author Marie Harte has over 100 books published with more constantly on the way. Writing romance, and in particular erotic romance, across the genres, she's created stories set on other worlds, among paranormal creatures, and between normal men and women seeking true love.
Marie is a confessed bibliophile and devotee of action movies. Whether hiking in Central Oregon, biking around town, or hanging at the local tea shop, she's constantly plotting to give everyone a happily ever after. Visit her website and fall in love.
[giveaway id=14964]