1–What's the name of your latest release? 
2–What is it about? 
When radio talk show host Eve Reilly finds herself in the sights of someone who wants her voice silenced, Detective Brent Lange must track down the unknown foe before he loses the woman who is willing to take risks for what she believes–and who is also stealing his heart.
3–What word best describes your main character(s)?
Tenacious and brave 
4–What makes your story relatable? 
My heroine finds herself caught up in a very credible, dangerous situation, which ended up being more topical that I could ever have predicted when I started the book two years ago. I think readers will admire her courage and spunk and find much to like in both her and the hero.
5–Who are the people your main characters turn to when they need help? 
This is book 1 in my Triple Threat series (note: each book can be read as a standalone), which features three sisters. I loved exploring the relationship they have. So Eve, my heroine, relies on her sisters for support and friendship. My hero has a best friend who serves as his confidante. But other than that, he's more of a loner. . . for reasons that are explained in the book.
6–What do you love about the setting of your book?
That I didn't have to research it very much! Honestly, settings in my suspense novels are secondary to the story, which could take place almost anywhere. I focus more on plot and characters. Bottom line, the people interest me most, and I always do a deep dive in my books with several characters, taking readers into their point of view. The setting I use for most of my suspense novels is one I'm very familiar with, which frees me up to research the subject matter in every book that is new to me.
7–Are you a plotter (follow an outline) or a pantster (write by the seat of your pants)?
A bit of both. I know my characters well before I begin writing, and I have a big-picture view of the story, but once I start writing, I let the story guide me.
8–What is an ideal writing day for you? 
I'm a full-time novelist, so on a typical writing day I'm at my laptop first thing in the morning, and I stay there aside from a lunch/walk break until I finish my page count for the day. Because of all the other obligations that come with being a writer (marketing, promotion, social media presence, business tasks, etc.) I rarely finish before five and often return to my desk after dinner. My ideal writing day is when I occasionally take a solo writing retreat to a quiet place in the country where I can write from morning to bedtime for a couple of days with no interruptions from the real world. Bliss!
9–Do you listen to music while you write, need total silence, or do you have the TV on?
Silence. Any kind of noise would distract me.
10– How do you approach research? 
Very seriously. While fiction is my focus, I do write about real-life law enforcement organizations, military branches, official protocols, and a myriad of other real subjects, from hypothermia to subversive organizations to forensic anthropology. And if I get even one minor detail wrong, it hurts my credibility. Because readers will find my mistake–and tell me about it. . .
By the time I finish a suspense book, I typically have 100 pages of single-spaced typed notes and research citations. And yes, I've read every word of those clips and the cited articles. I have to, in order to write credibly about complex subjects. Only a tiny fraction of the factual material makes its way into my books, however. I include just enough to let readers know I've done my homework and can write with authority about the subject.
Through the years, I've also built up an impressive list of expert sources who help me fine-tune technical scenes specific to my story–an FBI agent, police chief, U.S. marshal, police detectives, sheriff, PI, health care professionals, academics, and a host of other experts in their fields. Consulting with them ensures I get the real stuff right in the pages of my books.
11–What is your publishing journey story? 
Stops and starts. My first publisher bought three books but dropped the line I wrote for before the third book came out. Several years passed before I connected with a new publisher. I wrote six books for them, but they sold only to the library market and I wanted a broader audience. So, I stopped submitting there. More years passed, at which point I connected with another publisher and became a launch author for a new line, which is still going strong. Those were shorter books, however, and I wanted to write trade length. Eventually, I connected with a fourth publisher, which I love, and where I've been for eleven years. That sort of roller-coaster ride is why I spent many years in the corporate world–in a job with a regular paycheck–before leaving to write full time.
12–Do you have critique partners/writing groups you want to give a shout-out to? 
No. I work alone. But I do have a few close friends in the writing world, and we sometimes bounce business-related questions off each other.
13–What're the most frustrating things about being an author?
Deadlines and workload. Sometimes both are overwhelming. But that's also a blessing, isn't it? I'm grateful every day that readers have embraced my books and kept demand high. 
14–What's your favorite scent?
Flowers come first to mind because I love to garden. Lily of the Valley, lilacs, orange blossoms. Mmmm. We have a honeysuckle vine I look forward to smelling every spring. One sniff takes me back to my childhood and sitting with my mom shelling peas on the back porch steps. It's also hard to beat the aroma of fresh-baked bread. Scents are evocative–which is why I often include them in my novels.
15–What movie will you watch no matter what if it's on TV? 
I'm not much of a TV or movie watcher. I do enjoy many of the old Cary Grant movies, though. He was the consummate leading man.
16–Do you like breakfast, lunch, or dinner best? 
I make a bacon/cheddar cornbread that I've been eating for breakfast for years, and I still love it. It's a perfect way to start the day–along with a cup of hot chocolate. But in terms of going out to eat, it's hard to beat a romantic dinner at an elegant restaurant. Lunch is always on the fly, usually eaten standing up since I sit so much during the day.
17–What's one thing you wish you knew more about? 
Technology. I am not good with electronic gadgets. I don't even have a smartphone.
18–What's the silliest thing you've recently done?
You know. . .  I wasn't born with the silly gene. Oldest child, Type A, high achiever, and all that. Fun, yes. Silly, no.
19–What can readers expect from you next? 
Point of Danger is out today, October 6, followed by Books 2 and 3 in the Triple Threat series in subsequent Octobers. In between, I'll be continuing my contemporary romance series set in charming, fictional Hope Harbor on the Oregon coast. Blackberry Beach will be out in April 2021.
20–How can readers reach you?
I'm on Instagram and Twitter, but my favorite place to hang out is Facebook (https://www.facebook.com/Irene-Hannon-426433004084567/), where I chat with readers every day. You can also find a book list, bio, and contact information on my website, www.irenehannon.com.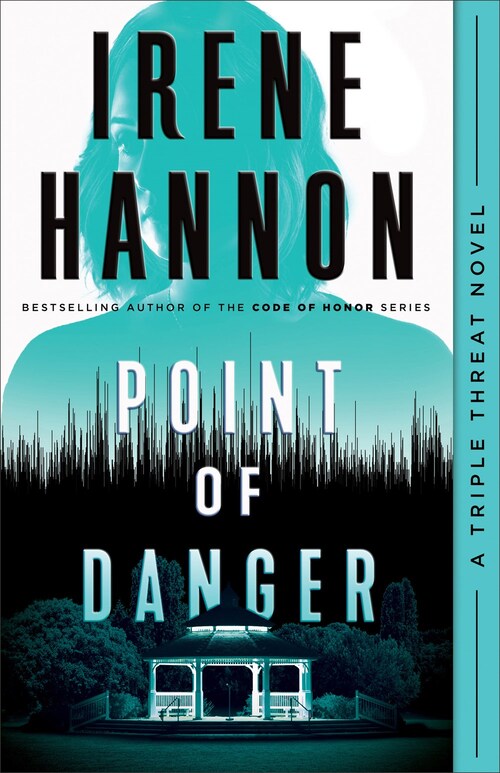 Radio talk show host Eve Reilly is used to backlash from her pot-stirring on-air commentary and interviews, but now it seems a disgruntled listener is resorting to more than angry words to express their displeasure. When a suspicious package arrives on her doorstep, Eve turns to law enforcement for help.
Police detective Brent Lange can't find any evidence to link the string of unsettling incidents that follows, but he's convinced they're connected. As the harassment grows more menacing, it becomes clear someone wants Eve's voice silenced–permanently.
But unless he can track down her foe, fast, the gutsy woman who is willing to take risks for what she believes–and who is swiftly winning his heart–may not survive.
Bestselling author and three-time RITA Award winner Irene Hannon is back with a heart-stopping new series that will have you turning pages well into the night.
Romance Suspense | Inspirational Romance [Revell, On Sale: October 6, 2020, Paperback / e-Book, ISBN: 9780800736170 / eISBN: 9781493426669]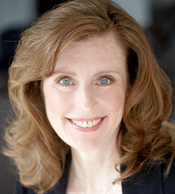 Irene Hannon is the bestselling author of more than fifty novels, including One Perfect Spring and Hope Harbor, as well as the Private Justice and Men of Valor series. Her books have been honored with three coveted RITA Awards from Romance Writers of America, a Carol Award, two Reviewers' Choice Awards from RT Book Reviews magazine, a Retailers' Choice Award, two Booksellers' Best Awards, and a National Readers' Choice Award.