Hi, Sarah! Welcome back to Fresh Fiction. Please tell us about yourself and your new book, MISTLETOE AND MR. RIGHT.
Thanks for having me back! My name's Sarah Morgenthaler, and I write romantic comedy and contemporary romance. MISTLETOE AND MR. RIGHT is my Alaskan Christmas romcom set in the fictional town of Moose Springs.    
This is the second book in the Moose Springs, Alaska series. What do you love about creating this town and its inhabitants?  
I've had a blast creating Moose Springs. The residents are so quirky and fun to write. They're very loyal to each other, and even more loyal to the land and to the wildlife in their community. It's a close-knit place full of love. (They just don't love all the tourists coming to town!)      
What did you do to get into the holiday spirit while writing this novel, even when it wasn't the holidays?  
One of my good writer friends suggested I buy a Christmas-themed candle. Burning that while writing worked great for setting the scene! I also played lots of Christmas music while writing and looked at pictures of winter scenes.    
Lana Montgomery has big plans to improve Moose Springs and bring in more tourists, but almost everyone in town is working against her and resistant to any sort of change. How do you think readers will relate to Lana and her work?  
Lana is a strong, savvy businesswoman with a huge heart. She's not afraid to make tough calls or put herself on the line to take care of the things she loves. I think a lot of readers will relate to how much she cares about her friends, her family, and Moose Springs. Also, I think her struggle to balance the responsibilities of her role in her family business with her desire to find love and happiness is very relatable.
Rick Harding has harbored a crush on Lana for as long as he can remember, since her family vacationed to Moose Springs when they were young.  And while he has an opportunity to help Lana on her quest to "improve" the town, Rick isn't quite sure how to approach Lana, especially as he realizes how different they really are. . . What did you love about writing Rick?  
I am such a fan of the sweet, strong, quiet guy. I loved putting Rick in scenes where his kindness could really shine through, like when taking care of his nephew or the pets he has. His respect for Lana and his loyalty to her made my heart melt. I adore Rick!      
What are some of your holiday traditions with your family? 
One of my favorite things we do is bake Christmas cookies together. Also, everyone in the family opens one present a day early.
I love asking authors about what they have been reading and watching! Do you have any books/shows/podcasts/movies you highly recommend?  
I just read Happy Singles Day by Ann Marie Walker, and it's so cute! It's NFL time, so I've been watching a lot of football. Also, I'm watching the final season of Schitt's Creek and it's just perfect.   
What can readers expect from you next?  
The third Moose Springs, Alaska novel ENJOY THE VIEW comes out January 19th. It's a mountain climbing romcom featuring Easton Lockett, and I can't wait!    
Rapid Fire Random Questions 
Dragons or unicorns:  Dragons, 100%.
Five people you'd invite to your book club (dead, alive, fictional, etc.!):  Jesus and my grandparents.
Some of your auto-buy authors: Suzanne Park, Alexis Daria, Melonie Johnson, Priscilla Oliveras, Patricia Briggs, and Jim Butcher. 
Favorite flower: Blue hydrangeas
Earliest celebrity crush: Does Squall from Final Fantasy 8 count? 
Random interesting fact you like to tell people: I'm a huge Seahawks fan!  
Hobbies you have (aside from reading and writing): Hiking, camping, and quilting. 
Dream vacation: I really want to go back to Hawaii. 
Sweet or salty snacks: Definitely salty. 
You have a totally free afternoon – no deadlines, no obligations, no Twitter notifications!  What do you do?: Hang around outside with my dog Sam and watch lots of Hulu!
Moose Springs, Alaska #2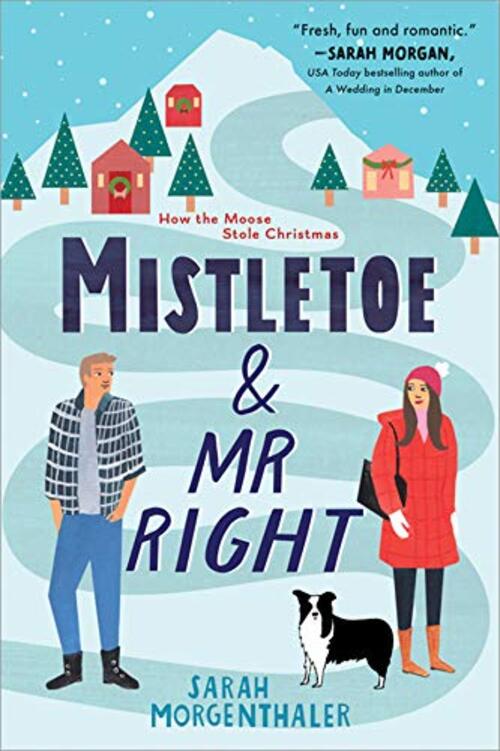 "Fresh, fun and romantic."–SARAH MORGAN, USA Today bestselling author of A Wedding in December
How the moose (almost) stole Christmas.
Lana Montgomery is everything the quirky small town of Moose Springs, Alaska can't stand: a rich socialite with dreams of changing things for the better. But Lana's determined to prove that she belongs…even if it means trading her stilettos for snow boots and tracking one of the town's hairiest Christmas mysteries: the Santa Moose, an antlered Grinch hell-bent on destroying every bit of holiday cheer (and tinsel) it can sink its teeth into.
And really. . . how hard could it be?
The last few years have been tough on Rick Harding, and it's not getting any easier now that his dream girl's back in town. When Lana accidentally tranquilizes him instead of the Santa Moose, it's clear she needs help, fast. . . and this could be his chance to finally catch her eye. It's an all-out Christmas war, but if they can nab that darn moose before it destroys the town, Rick and Lana might finally find a place where they both belong. . . together.
Readers are falling in love with The Tourist Attraction:
"Utterly charming–a delightful debut."–LAUREN LAYNE, New York Times bestselling author of the Central Park Pact series
"An enchanting romcom debut! I loved it." —TERI WILSON, award-winning author of The Accidental Beauty Queen
"After reading Sarah Morgenthaler's darling debut, I wanted to hop a plane to Alaska and find my own grumpy cinnamon roll hero!"–MELONIE JOHNSON, award-winning author of Smitten by the Brit
"Prediction: Readers will stampede to Alaska looking for The Tourist Trap and their own Graham after they read the first chapter of The Tourist Attraction. Sarah Morgenthaler's Alaska is so vivid and amusing that it really should be a real place in the world!"–SARINA BOWEN, USA Today bestselling author of the True North series
Romance Contemporary [Sourcebooks, On Sale: October 6, 2020, Trade Size / e-Book, ISBN: 9781492693161 / eISBN: 9781492693178]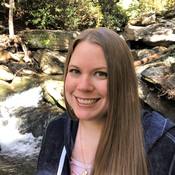 Geologist and lifelong science nerd, Sarah Morgenthaler is a passionate supporter of chocolate chip cookies, geeking out over rocks, and playing with her rescue pit bull, Sammy. When not writing romantic comedy and contemporary romance set in far-off places, Sarah can be found travelling with her husband, hiking national parks, and enjoying her own happily ever after. Sarah is a two-time Golden Heart Finalist and winner of the NOLA STARS Suzannah award.