1–What's the name of your latest release?
My latest release is ALASKAN CHRISTMAS REDEMPTION, coming out on September 29th
2–What is it about?
The story centers around Piper Miller, who owns the Snowy Owl Diner, in Owl Creek, Alaska. Piper inherited the diner when her father, Jack, passed away. Now, four years later, the establishment is running on fumes and teetering on the brink of closure. Determined to save the diner, Piper enlists the help of her childhood best friend, Braden North, who has recently returned to town. Problem is, Braden is hiding a huge secret from Piper, one that might permanently end their friendship. As the two work together to save Piper's business, sparks begin to fly between the childhood friends. But, secrets from the past might unravel their budding romance.
3–What word best describes your heroine?
Plucky.
4–What makes your hero irresistible?
Adorable.
5–Who are the people your main characters turn to when they need help?
Piper turns to her mother, Trudy, and her best friend, Rachel. Braden comes from a large family so he turns to his siblings, Connor and Sage, as well as his parents and grandparents.
6–What do you love about the setting of your book?
Alaska is such a great setting for books. It's majestic and beautiful. Owl Creek is a small town that can only be reached by air and by water. I love that the town is a close-knit community filled with quirky, heartwarming, loving and faith-filled residents.
7–Are you a plotter (follow an outline) or a pantster (write by the seat of your pants)?
I think I'm a mixture of both plotter and pantser. I outline the book in advance, but I'm always coming up with things to add to the book as I'm writing it. The best of both worlds.
8–What is an ideal writing day for you?
An ideal writing day would start mid-morning (I'm not an early riser). I would settle down at my desk with an ice cold Coke Zero and some excellent ideas percolating in my brain. I love writing with background music, so I would turn up the tunes and start writing. After a few hours I would come up for air and take a lunch break and a run to Starbucks. I would then settle in for the next few hours, stopping in early evening. Most writing days are not identical, but I do think a routine is beneficial.
9–Do you listen to music while you write, need total silence, or do you have the TV on?
I love background noise when I'm working at home, so I always listen to music or have a tv program playing. Television can be distracting, so it can't be anything too engrossing or my attention will be diverted. I especially love listening to holiday music when I'm writing a Christmas book. It really gets me in the holiday mood and ramps up that Christmas feeling.
10–How do you approach research?
I love doing research at libraries. I grew up across the street from a public library and they are such comforting spaces for me. Although I also do online research, I love heading to the library and digging into the archives–books, clippings, articles. I also find it helpful to interview experts in areas such as piloting small planes, Alaskan living, Northern Lights and whatever else I need expertise on.
11–What is your publishing journey story?
My publishing journey was a long one, but not a continuous one. Many years ago when I was in my twenties I submitted a manuscript to a publisher, who very kindly rejected it. I went back to work and didn't make any serious attempts to get published for roughly 15 years during which I got married, worked a 9 to 5 job, had two children, relocated to Connecticut and wrote in my spare time. In 2012 I was on the Harlequin forums and I saw a few opportunities to enter writing contests. The one I pursued was with Harlequin Love Inspired. I seem to recall it being called Speed Pitching with Emily. You had a short window to pitch your book and capture the interest of Editor, Emily Rodmell. I made my way through that pitch and the next one and then submitted my book. A few short weeks later I got a call from Emily who told me she wanted to buy my book. That was 8 years and 14 Love Inspired books ago.
12–Do you have critique partners/writing groups you want to give a shout-out to?
I don't have any critique groups or local writing groups that I belong to. I am a member of RWA and I've always enjoyed the camaraderie and support, as well as the educational opportunities. I've met a lot of my writing friends through RWA and the annual conferences. I'm really hoping next summer's conference in Nashville is in person. It's a great opportunity to connect with other writers and to celebrate the romance genre.
13–What're the most frustrating things about being an author?
The most frustrating thing is when people expect free books when in reality they can actually purchase the books themselves. People seem to forget that writing is a business. It's a career that we count on as income, so the constant demand for free books is both annoying and unsupportive. I do a lot of giveaways on my page to readers and reviewers so I feel like I have to draw a line somewhere.
14–What's your favorite scent?
I love floral scents. I love the perfume, Gucci Bloom. And I buy flowers weekly for my house because I love the smell of flowers permeating throughout the home. It doesn't get any better than that. I also love diffusers and essential oils. Lavender is my favorite.
15–What movie will you watch no matter what if it's on TV?
While You Were Sleeping. I love how Lucy is so down to earth and kind. It's really heartwarming how she finds not just love, but a family. Sandra Bullock is adorable. And the fact that the story takes place over the Christmas holidays is endearing.
16–Do you like breakfast, lunch, or dinner best?
I'm a dinner girl. I love doing meal prep and thinking during the daytime about what I'm going to have for dinner. Since my husband has been working at home during the pandemic he'll often call me from his office downstairs and we'll discuss what we're making for dinner. And yes, he's a great cook.
17–What's one thing you wish you knew more about? I'm writing a book where the hero is a dog musher in Alaska. I really wish I knew more about dog mushing and the Iditarod. My visit to Alaska was sidelined by the pandemic so there are many things I wanted to see with my own eyes, learn about and experience. I'm not giving up though. It's simply a dream deferred. In the meantime, I'll just keep doing research from afar.
18–What's the silliest thing you've recently done?
The silliest thing I've done lately is go through an entire day thinking it was a Wednesday when it was in fact a Tuesday. I was so committed to this day of the week that I didn't realize my error until evening. I totally blame this on the pandemic since it's harder to keep these things straight.
19—What can readers expect from you next?
Readers can expect more heartwarming romances set in Alaska. I really like writing Christmas stories, so I'm looking forward to creating more holiday romances. Readers can expect more seasoned heroes and heroines since I think it would be nice to widen the age demographic in romances. I also plan to continue to write diverse characters. Representation matters!
20–How can readers reach you?
The best way to visit me online is to stop by my Author Belle Calhoune FB page where I'm always posting and responding to messages. I also do a lot of giveaways as well over there. I'm also easy to find on Instagram and my www.bellecalhoune.com website.
Home to Owl Creek #3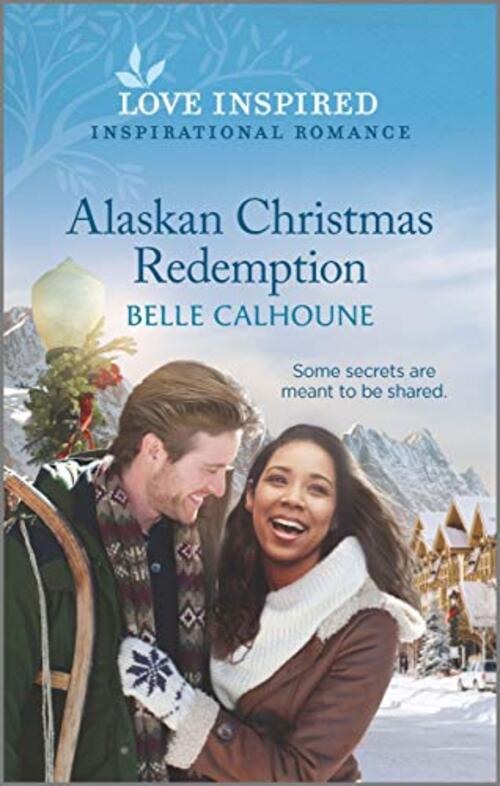 Some secrets are meant to be shared.
Before he gives his heart…
he'll have to forgive himself.
Returning to Owl Creek after years away, Braden North's determined to help his best friend, Piper Miller, save her failing diner. But as they work to revitalize her business, Braden's convinced he must hide the truth about a tragedy from their past…or risk losing Piper for good. If he can find the courage, might telling her everything make this Christmas a time for healing and forgiveness?
Romance Romantic [Love Inspired, On Sale: October 1, 2020, e-Book, ISBN: 978133548845 / eISBN: 9781488060472]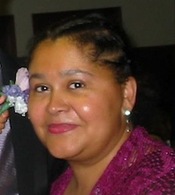 Belle Calhoune writes heartwarming, inspirational romance novels set in small, cozy towns. Married to her college sweetheart and living in southern Connecticut, she is the mother of two girls. Born and raised in Massachusetts, she is one of five children. Growing up across the street from a public library allowed her to become an avid reader who aspired to be a romance writer. When she isn't writing, she enjoys reading, spending time in Cape Cod, traveling, and enjoying time with friends and family.
Belle hopes her books will provide readers with inspiration, entertainment and an escape from day to day life.