When Fresh Fiction asked me to share some of my favorite things, I sat right down and started a list. Saturday mornings at Starbucks with my own leading man. Spending time with my extended family. Performing in community musical theater productions. Baking fattening desserts. Playing in my garden.
But there's no time to talk about all those in this short column, so I'll focus on just one of my favorites.
Long, spectacular hikes while on vacation.
Now, before you get the wrong idea, I'm not one of those people who straps 50 pounds of stuff on her back and disappears into the wilderness.
I'm a day hiker.
My husband didn't discover this until after we were married. But he quickly learned that it's not a vacation for me if I don't log some serious hiking miles in God's country.
Don't get me wrong. He'd done some hiking before we married, too. But it was not on his list of favorite things.
However, he humored me—and through the years, some of our treks have been both easy and amazing. Hiking down from the Gornergrat in Switzerland on a smooth, well-marked trail with clear views of the Matterhorn all the way is a highlight.
My husband loved that one.
But there have been other hikes that were memorable for much less pleasant reasons.
Like the one to Kalaupapa on the island of Molokai in Hawaii that required us to descend some of the highest sea cliffs in the world by zig-zagging down 26 switchbacks with dizzying drop-offs at every turn.
Most people take the mule trip. We decided to hoof it. (Pardon the pun.) Going down, no problem. But coming up those steep cliffs? Yikes!
To make matters worse, we needed to stay ahead of the returning mules because the trail wasn't wide enough for both of us. We did okay until the home stretch—at which point we heard the sudden clatter of hoofs on the rocks behind us. We managed to win the race…by a nose. But my husband didn't have to say a word for me to interpret the look on his face as we gasped for breath while the snorting mules surged past.
How did you manage to talk me into this?
I'd seen the look before.
In particular, during a hike in the French Pyrenees.
The problem with that hike was lack of appropriate footwear. He was in the country on business and didn't have room in his luggage for his hiking shoes. So no major hikes were planned for that trip. But when I spotted what appeared to be an easy stroll toward a distant waterfall, I couldn't resist. The path was even paved at the beginning, and not very steep.
I convinced him to give it a shot.
Three hours later, the smooth path long left behind, we found ourselves on a glacial slope—but still not at the waterfall, which continued to tantalize from a distance.
As we contemplated our elusive target, my husband cocked his head and said, "What's that smell?"
I sniffed the spicy aroma. Familiar…but I couldn't place it.
He bent down and picked the leaf off a plant.
"It's thyme." He passed it to me.
Yeah, it was.
Wild mountain thyme, to be precise—officially classified as a high-altitude plant.
"I guess we climbed pretty high." I eyed the glacier at the base of the waterfall.
He sat on a convenient rock.
Not a positive sign.
"Let's not give up now. We're almost there." I beamed him an encouraging smile.
"I can't go any further." He fiddled with his shoe.
"Yes, you can."
"No. I can't." He removed the shoe and held it up.
The sole was hanging off.
His not-meant-for-hiking shoe had succumbed to the sharp glacial rock.
"Uh oh."
"Yeah." He gave the shoe a disgusted look.
"Can you make it back down?"
"Do I have a choice?"
I can't recall how he managed to keep his shoe together during the long return hike. But once back in town, he went in search of a shoe repair shop and ended up doing the job himself with some high-powered glue.
An incident like that could put an end to a hiking career as a couple, right?
Nope.
We've been on many a hike since—because he knows how much I enjoy them.
I married a great sport.
So as Valentine's Day approaches, I'll say this.
While I love all the heroes I write about in my books, they don't hold a candle to the real thing!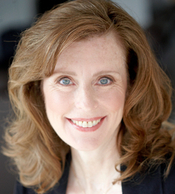 Irene Hannon is the bestselling author of more than fifty novels, including the Heroes of Quantico, Guardians of Justice, and Private Justice series.
Her books have been honored with three coveted RITA Awards from Romance Writers of America, two Carol Awards, three HOLT Medallions, a Daphne du Maurier Award, two Reviewers' Choice Awards from RT Book Reviews magazine, a Retailers' Choice Award, two Booksellers' Best Awards, and a National Readers' Choice Award. In addition, she is a two-time Christy Award finalist.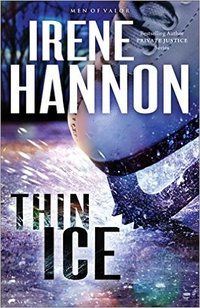 After losing her parents in a car accident and her sister to a house fire, Christy Reed has been mired in grief. Life is finally starting to feel normal again when an envelope arrives in the mail–addressed in her sister's handwriting. And the note inside claims she is still alive.
FBI Special Agent Lance McGregor, a former Delta Force operator, is assigned to reopen the case, but he's coming up with more questions than answers. If Ginny Reed is still alive–who is the woman buried in her grave? Where is Ginny? And is Christy a pawn in a twisted cat-and-mouse game–or the target of a sinister plot? As he digs deeper, one thing becomes clear: whoever is behind the bizarre ruse has a deadly agenda.
Bestselling author and two-time Christy Award finalist Irene Hannon warms readers' hearts as they root for a romance between Lance and Christy, but she pulls out all the stops as this high-stakes thriller chills to the bone in a race to the finish.