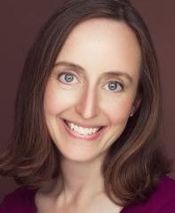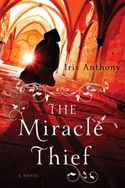 I'm sure, that like me, you probably do. How else could it be possible that out of 7 billion people in the world, you could manage to meet your soul mate? And how else would you explain the birth of a child? It might even be a miracle that you managed to get to work on time today. Or find a parking space up close at the grocery store, when you least expected to.
Except…those aren't really miracles, are they? They might restore our hope in humanity and warm even the coldest of hearts, but if we can be honest with ourselves, those kinds of things happen all the time to all kinds of people, don't they?
Miracles, by definition, are special. They are physical manifestations of divine intervention. To believe in real, honest-to-goodness miracles, you have to believe that the rules of physics and the laws of science can be altered and you also have to believe in God. Both are concepts that our modern age sometimes–many times–finds laughable. Except that it would be rather sad to believe they ever couldn't happen. It would feel like slamming the door on the bedrock beliefs that were incorporated into…well…much of the Western world's past. Never say never, right? But even if we can persuade ourselves to believe, so often we consign miracles to the same category we place winning lottery tickets. The 'Of Course It Happens, But Only To Somebody Else' category. It's nice to think that people win the lottery just like it's nice to think they experience miracles, but how often do we buy ourselves a ticket or bring ourselves to pray for one?
(Okay, maybe practically every day when traffic backs up on the interstate, but I'm talking about a real miracle.)
Setting my latest novel, THE MIRACLE THIEF, during a time when people not only believed, but also expected miracles was eye-opening. That's one of the reasons I wanted to write the book. I wanted to learn what it would be like to live in an era where miracles weren't just believed in or hoped for but anticipated. It's easy to attribute medieval miracles to superstition, coincidence, a gullible population or con men, and all of those were present in the Dark Ages. But more than in our modern era, faith was also present. And so was hope. In spite of all the lawlessness and turmoil, in spite of Vikings and Saxons, famine and pestilence, people believed in God and his power to intervene in their daily lives.
As I wrote this book, I really pondered what it was, exactly, that I believed. And beyond that, I came to respect the courage it would take to honesty, deeply, truly expect a miracle. So how about it? Do you believe in miracles?
Iris Anthony is a pseudonym. The writer behind the name is an award-winning author of eleven novels, including The Ruins of Lace. She lives in the Washington, D.C. metro area. Learn more about Iris at IrisAnthony.com.
One commenter will win a copy of THE MIRACLE THIEF, US / Canada only
To comment on Iris Anthony's blog please click here.