1–What is the title of your latest release?
My latest release is called THE SHADOW IN THE GLASS. It's my debut novel and I'm very excited!
2–What is it about?
It's a dark retelling of Cinderella which I've set in Victorian London. If you like your fairy tales dark and you've always been a bit suspicious of all those fairy godmothers who go around handing out magic for free, then this is the book for you!
3–What do you love about the setting of your book? 
Victorian London is full of contrasts and contradictions all crammed into one city – you'd find fabulous wealth right next to abject poverty. And of course, it's full of gothic potential. All those flickering lights and spooky old houses are such fun to write about!
4–How did your main character(s) surprise you? 
Eleanor is one of those characters who's very good at twisting things around so that it doesn't seem like anything that happens is her fault. Even when I was writing her, I was surprised just how far she ended up going!
5–Why will readers relate to your characters? 
One of Eleanor's biggest goals in the novel is to make a better life for herself – I think to some extent everybody can relate to that. Of course, she doesn't always go about it in the most traditional way, but that's getting into spoiler territory!
6–What was one of your biggest challenges while writing this book (spoiler-free, of course!)? 
The book gets pretty dark in places, and I had to do a lot of soul-searching when I was writing those sections to make sure they felt authentic. I wanted to make sure those sections didn't feel gratuitous, and to keep the focus on what the characters were going through, but that meant I had to get stuck into some pretty heavy emotional stuff.
7–Do you look forward to or do you dread the revision process? 
I love the revision process! I revise my own work a lot before sending it to my agent or editor anyway, and I'd been drafting and redrafting SHADOW for years before I started looking for an agent. My editorial feedback has always been excellent (shout out to my phenomenal editor, Vicky) and it's definitely made it a stronger book!
8–What's your favorite snack to have on hand while writing? 
Really fancy chocolates. I always buy myself a big box but I get really disciplined about it – I'm only allowed to have a chocolate if I hit a certain word count, or revise a certain number of pages. Sometimes I have to hide the box though!
9–Where would you go for an ideal writer's retreat? 
I actually took myself off on a solo writer's retreat last year! I stayed in the New Forest for a week, completely by myself, and didn't speak to anybody. I've always found that getting away from a city helps me concentrate a bit better so it was exactly what I needed. It was just me and my laptop and the trees, and it was absolutely fantastic!
10–What's the best piece of writing advice you've received? 
Every scene should have a purpose, so when you've finished a draft, go back and make a list of all the scenes in your book. If you can't come up with a reason why each scene needs to be in your book, cut it. This advice completely revolutionized the way I write, I can't recommend it enough!
11–Who is the fictional character you want to hang out with the most? (anyone in literature!)
Probably Lord Silver from Genevieve Cogman's Invisible Library series. I am convinced that he would throw the best post-pandemic party in all of literature and I want to be on the guest list!
12–What's one of your earliest book memories? 
One of my very earliest book memories is listening to the audiobook of THE WITCHES by Roald Dahl. It was my favourite book when I was six and it was read by a very sinister-sounding British man. I always used to listen to it on long car journeys and stare out the window, looking for witches!
13–If you had to write in a different genre, what would it be and why? 
I'd love to write a mystery one day. I have such a lot of admiration for mystery writers, it's such a skill to be able to weave together all those plot threads so deftly!
14–What song will automatically put you in a good mood? 
Probably "You're the Voice" by John Farnham. I have several fond memories of scream-singing it with tipsy friends, so it always puts a smile on my face!
15–What is your favorite way to practice self-care?
Going for a walk in the woods. If I can get off the path and lose myself between the trees for an hour or two, I feel a lot better.
16–What can you eat and never get sick of? 
Sushi! Good sushi is a real blessing and I always want more of it.
17–Will you share a favorite, recent-ish book you recommend? 
I'll do you one better and recommend a series! I loved the Amberlough Dossier by Lara Elena Donnelly. The first book, AMBERLOUGH, breaks my heart every time I read it, but I keep coming back for more. Luckily for me the series is now complete so I'm not on tenterhooks wondering what happened to all my favourites!
18–Do you have any hobbies? 
Writing was my biggest hobby, but seeing as I've now turned that into a second job I'm not sure if that counts! I play a lot of Dungeons and Dragons, which I really enjoy, and I'm also learning a couple of languages. I love picking up new skills!
19–Are you an early bird or a night owl?
Definitely an early bird! I'm so envious of people who don't start getting tired at 9pm.
20–What can readers expect from you next? 
I am writing something but it's still under wraps at the moment. Watch this space!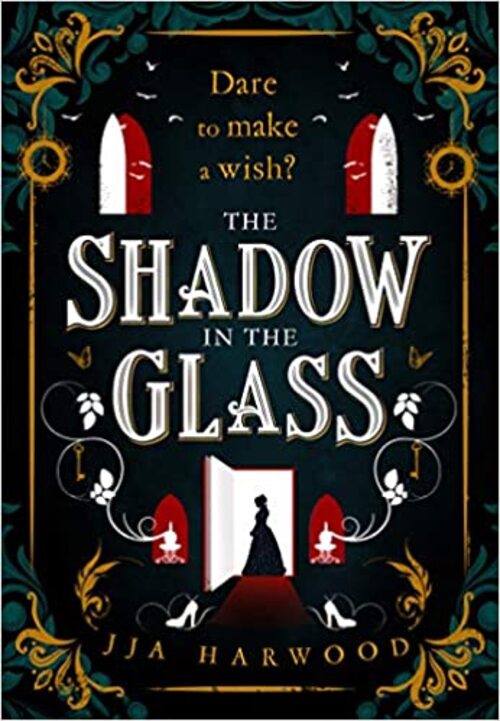 A deliciously gothic story of wishes and curses – a new dark fairy tale set against a Victorian backdrop full of lace and smoke.
Once upon a time Ella had wished for more than her life as a lowly maid.
Now forced to work hard under the unforgiving, lecherous gaze of the man she once called stepfather, Ella's only refuge is in the books she reads by candlelight, secreted away in the library she isn't permitted to enter.
One night, among her beloved books of far-off lands, Ella's wishes are answered. At the stroke of midnight, a fairy godmother makes her an offer that will change her life: seven wishes, hers to make as she pleases.
But each wish comes at a price and Ella must decide whether it's one she's willing to pay…A smouldering, terrifying new spin on Cinderella – perfect for fans of Laura Purcell and Erin Morgenstern.
Fiction | Fantasy [HarperVoyager, On Sale: May 4, 2021, Hardcover / e-Book, ISBN: 9780008368098 / ]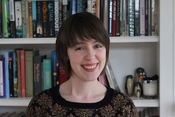 JJA Harwood is an author, editor and blogger. She grew up in Norfolk, read History at the University of Warwick and eventually found her way to London, which is still something of a shock for somebody used to so many fields.
When not writing, she can be found learning languages, cooking with more enthusiasm than skill, wandering off into clearly haunted houses and making friends with stray cats.