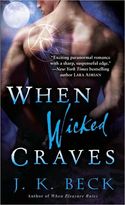 Maybe it's part of being a writer, but story ideas always seem to be popping up—sometimes under the oddest of circumstances.
We've just moved, and story ideas are running rampant. For example, our new house is on a culdesac, which means that there's a circle of concrete in front of the house, and several neighbors both on the sides and behind us. Having moved from a house on 1.5 acres, this is new to me…and my mind is whirring!
Anyone see The Stepford Wives? I'm thinking I need to write The Culdesac Husbands? All the suburban moms get together and decide they need the perfect off-to-work, lawn-trimming, BBQ grilling, backyard mowing husbands? (Already I can tell that would be nice, LOL).
Or a culdesac version of Rear Window? After all, I can see what my across the backyard neighbor is watching on television through the kitchen window. So what else could I see if dastardly deeds were done? And who's to say what could come of the fact that we're a two-story house but most of our neighbors are one story?
The possibilities are endless….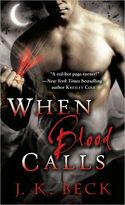 It's that "What If" mentality that marks writers, I think. I know my current series, The Shadow Keepers, began from a very simple premise: What if paranormal creatures really exist, but they kept themselves controlled through the operation of a paranormal judicial system. The stories grew out of that premise—in WHEN BLOOD CALLS (book one, September), the story sparked from the heroine who was a human brought into the world to become a prosecutor. In her first case, she is pitted against her one-time lover who is not only up for murder but is (to her shock) a vampire.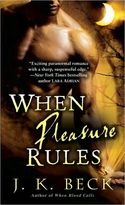 The current release, WHEN PLEASURE RULES, started with a heroine as well—a succubus who in addition to taking part of a man's soul when she sleeps with him, also has access to his thoughts. It's a trait that opens up the door to blackmail opportunities—opportunities that Lissa takes in order to better the lives of the succubus girls she protects. But what she does is illegal, and when she's caught she's forced into a choice: be prosecuted for her actions, or work for the system as a confidential informant. She chooses to be a CI, and it was that relationship—in particular the idea of a CI falling in love with her mark—that drew me to the story. Rand—the werewolf Lissa is charged with watching—has dark secrets of his own—and though he wants Lissa desperately, he also wants to keep his dark side shielded from her eyes, fearing he's not worthy of her love.
I hope you check out the series! I'd love to hear your thoughts. You can follow me on Twitter at www.twitter.com/jkbeck, Friend me on Facebook at www.facebook.com/authorjkbeck, or just email me at email me at jk@jkbeck.com.
And, of course, you can read more about the series at www.theshadowkeepers.com!
Finally, I'll give away a signed copy of WHEN BLOOD CALLS and WHEN PLEASURE RULES to one lucky commenter! Don't know what to say? What stories could be inspired by your neighborhood?
Happy reading!
Click here to comment and to enter J. K. Beck's contest.