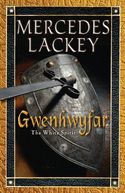 King Arthur
October 2009
On Sale: October 6, 2009
400 pages
ISBN: 0756405858
EAN: 9780756405854
Hardcover
$25.95
Fantasy
Buy at Amazon.com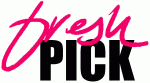 The White Spirit
The bestselling author of the Valdemar novels pens a classic tale about King Arthur's legendary queen.
Gwenhwyfar moves in a world where gods walk among their pagan worshipers, where nebulous visions warn of future perils, and where there are two paths for a woman: the path of the Blessing or the rarer path of the Warrior. Gwenhwyfar chooses the latter, giving up the power that she is born into. Yet the daughter of a King is never truly free to follow her own calling. Acting as the "son" her father never had, when called upon to serve another purpose by the Ladies of the Well, she bows to circumstances to become Arthur's queen-only to find herself facing temptation and treachery, intrigue and betrayal, but also love and redemption..

Tales of King Arthur and his queen never go out of style.