A few hours later, I began to realize that Eli had some standard skills.
He'd surveyed the landscape, using the basic signs to find a small stream where we'd filled up water bottles. We still had to boil the water, but Eli had managed to use his knowledge to find it.
Grudgingly, I had to admit that he really was interested in primitive survival.
I'd taught him some advanced skills, like how to make an underground still if he couldn't find an obvious source of water, and a few more ways to get drinking water in other climates.
He listened, which made my irritation with him fade away a little.
I'd expected him to scoff at everything I said or the things I tried to teach him. Instead, it had been exactly the opposite. Eli Stone seemed to suck up knowledge like a sponge, and he asked a lot of intelligent questions.
"What are these?" he asked as he stopped on the hiking path we'd been following back to camp.
I came to a halt next to him, reaching for his hand as he went to touch the small fruit bush. "Be careful," I warned as I gripped his fingers lightly. "These are really thorny. They're Natal plums, and the red fruit is edible, but the stems and leaves are toxic."
I let go of his hand and plucked one of the bright-red fruits from the tree. Pulling the knife I was carrying from its sheath on my belt, I carefully cut an edible portion and handed it to him.
The fact that he didn't hesitate to eat it, obviously trusting my knowledge without question, made me smile as I popped a piece of fruit between my own lips.
Rather than being a pain in my butt as I'd completely expected, Eli was a perfect student, and I'd been intrigued by the sensible facts he already had stored in his head. Not that I, in any way, thought he was a nice guy, but he wasn't as bad as I imagined him to be.
Unfortunately, that sexual tension in the air was ever-present, making it uncomfortable at times.
If I wasn't so damn attracted to him, I could probably enjoy his company.
"It tastes kind of like a cranberry," he said after he'd swallowed.
I nodded. "Sweet and sour."
He shot me a grin. "I find that flavor very tempting lately."
The flesh of the plum almost got caught in my throat, but I forced it down. I knew he was still playing his cat-and-mouse game, and that he was referring to me as the sweet and sour he found appealing. Unfortunately, the visual image his words conjured was automatic and vivid.
What would it be like to be devoured by Eli Stone?
I didn't want to have imaginary images of that unlikely occurrence flash through my brain, but I couldn't seem to control my errant thoughts.
I busied myself with cleaning my knife on nearby leaves and then shoved the blade back into its sheath. "We should get going," I said breathlessly.
"Wait," Eli said as he caught my upper arm to stop me, then pushed me gently against a nearby tree as he added, "I know you don't want to admit what we're both feeling right now, Jade. You don't want to talk about the fact that we're attracted to each other. But can't we just get it out there so you aren't so suspicious of my motives, Butterfly?"
"I'm not a butterfly," I said indignantly.
Did he really think I was a fragile, pretty living thing that had nothing better to do than flit from place to place?
"You are a butterfly," he disagreed. "And I think you're more than ready to emerge and fly free, but you haven't found your way out of your safe place yet."
God, it was almost terrifying that I pretty much felt the same way.
My body reacted immediately to being in such close proximity to his hot, hard, muscular body. My heart tripped as I looked up at him and saw the grim determination on his gorgeous face.
"I don't know what you mean," I said hesitantly, even though his words had struck a chord.
The Accidental Billionaires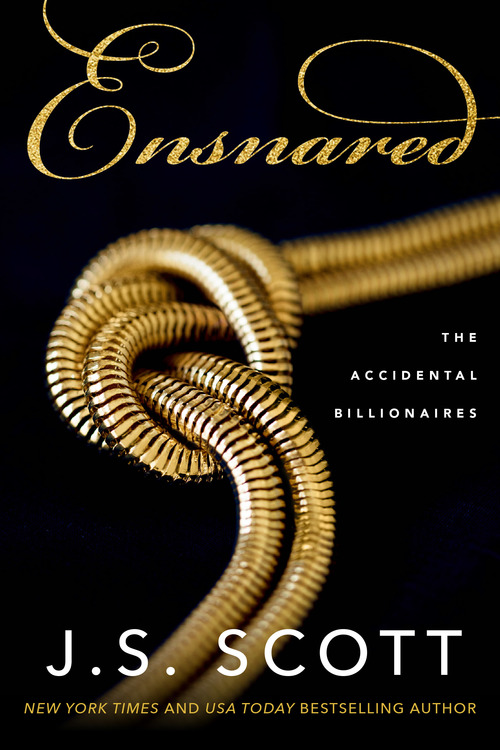 Love is worth a fortune in this sizzling novel of accidental romance and
riches by New York Times bestselling author J.S. Scott.
Wildlife conservationist Jade Sinclair isn't used to having money. But
when she and her siblings learned they were part of the mega-rich
Sinclair dynasty, they became billionaires overnight. Jade doesn't even
know how to act rich, especially when she's dealing with an arrogant,
privileged, unreasonably sexy snob like Eli Stone.
Unlike Jade, Eli grew up rich, and he just keeps getting richer. Eli is
always looking for an adventure, and he's found an inviting one in Jade
—as resistant as she is irresistible. His less-than-honorable plan? Get
her alone in the wilderness by buying out all the spots in her survival
class.
Calling a truce, they strike a bargain: Jade will teach Eli basic survival
skills, and he'll teach her how to navigate the world of the wealthy elite.
Jade has only one condition—she will not let herself be seduced by
him. But some things are easier said than done…
Romance Comedy [Montlake, On Sale: October 16, 2018, Paperback / e-Book, ISBN: 97815039054 / ]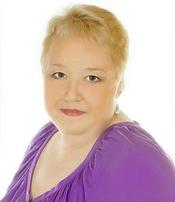 J.S. "Jan" Scott is a New York Times, Wall Street Journal and USA Today bestselling author of steamy romance. She's an avid reader of all types of books and literature. Writing what she loves to read, J.S. Scott writes both contemporary steamy romance stories and paranormal romance. They almost always feature an Alpha Male and have a happily ever after because she just can't seem to write them any other way!
She lives in the beautiful Rocky Mountains with her husband and two very spoiled German Shepherds.