Meet the Sisters in Jamie Beck's If You Must Know
Your newest series, Potomac Point, releases this week with If You Must Know. Please tell us about the sisters that are at the center of your novel.
 Amanda is the middle child. She's diligent, earnest, hard-working, and generous. She wants the people she loves to be happy and feel her love. Her weakness is a deep-seated insecurity—a sense that she is not interesting enough to be lovable. This leads her to overlook when she is being taken for granted because her need to be pleasing is omnipresent.
Erin is the baby of the family and her late-father's pet. She is outgoing, fun-loving, and views her average intelligence as a blessing (rather than lamenting that her siblings are smarter). She is willful and has her own way of moving through the world. The big weakness she has is her impulsiveness, whether with jobs or relationships. As she approaches her 30th birthday, she's looking to mature and create a more stable life for herself.
Arguably, Amanda has led a pretty charmed life – no real worries about money, no problems in her relationships, a big house, doting husband… Then her world comes crashing down. How does she deal with this adversity?
I think she deals with it by going through the stages of grief—from denial to anger to acceptance. Infidelity is a tricky thing to write about because people have very strong opinions about what they would do if it happened to them and are not often empathetic to a character who handles it differently from the reader's expectation. However, having now seen many women in my life deal with this particular pain in very different ways (some choosing to walk, others choosing to stay), I am certain there is no "right" way to handle it. Amanda's situation is complicated by how Lyle's actions also impact her mother. At first she is afraid that she will lose her standing as her mother's favorite child, but as she develops her own backbone, she comes to realize that she doesn't need everyone's approval all the time.
Erin may not be successful, but she is very self-aware, funny, and a good friend. Because of her unconventional lifestyle, she is not the most relatable character, but she is (perhaps) the most likable. How did you craft her character to become someone that is so darn appealing despite her perceived shortcomings?
In general, she is self-deprecating, which is a universally beloved trait in real life. I think that is part of her winning combination. She also is plucky. She doesn't wallow in her mistakes; she moves on. And she's got a sense of humor even in moments of stress, so that is another winsome trait. Plus, people love to root for the underdog, so I think readers really want to see her mature and mend fences and fall in love for real.
Erin's love life is a central theme in the novel – breaking up and meeting someone new. How do the men in her life affect her? What does this say about her as a person?
Erin grew up marinating in her father's unabashed love and admiration, so she's quite secure in a lot of areas where some women (including her sister) struggle (her looks, her appeal, etc.). She expects to be treated the way her father treated her, but she doesn't necessarily need a man to be happy. She clung to Max in the wake of her father's death for some of the wrong reasons. That impulsivity and lack of judgment has gotten her into trouble with past loves, too. When Eli comes along, she takes a different approach, partly because of his reluctance and grief. Her patience is rewarded in the long run. 
Erin and Amanda's mother has some very strong opinions and she doesn't hesitate to express herself. How has this positively and negatively affected her daughters?
This is difficult to answer because it is very subjective and depends on the personalities involved. I think for Amanda, who has thin skin, it made her less willing to disagree with her mother because she wanted to avoid being judged or picked on. For Erin, it didn't necessarily make her feel bad about herself, but it made her keep her distance because hanging out with her mom wasn't worth dealing with the criticism. And those two reactions ultimately drove a wedge between Erin and Amanda as well (because Erin felt that Amanda always took their mom's side and didn't respect her much). But at the same time, Madeline's making free with opinions did model that a woman should be able to openly express positive and negative opinions, and I think teaching children how to disagree and handle conflict is better than trying to sweep it under the rug.
Even though their father has passed, he still plays a crucial role in the story. Discuss his death and how this changed everyone's lives.
His absence has left a huge hole in the family. For Erin, he was her touchstone—the person who made her believe in herself and who accepted her exactly as she is. For Amanda, his death left unfinished business because she never quite got as close to him as she'd hoped to. For Madeline, she's suddenly adrift and alone at a time when she thought they'd be enjoying retirement together. She's lonely and unsure of how to go on without him. In essence, he was the glue that bound these three different women together. And, of course, if he hadn't died and left Madeline that insurance payout, Lyle could not have taken gross advantage of the family.
Throughout the story, all three women slowly make peace with life without William Turner as they learn to stand on their own feet and to trust each other more.
***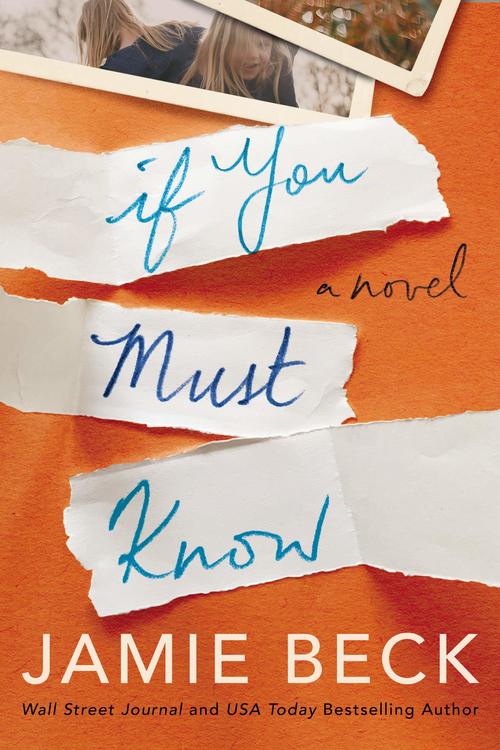 Life turns upside down for two sisters in Wall Street Journal bestselling author Jamie Beck's emotional novel about how secrets and differences can break—or bind—a family.
Sisters Amanda Foster and Erin Turner have little in common except the childhood bedroom they once shared and the certainty each feels that her way of life is best. Amanda follows the rules—at the school where she works; in her community; and as a picture-perfect daughter, wife, and mother-to-be. Erin follows her heart—in love and otherwise—living a bohemian lifestyle on a shoestring budget and honoring her late father's memory with a passion for music and her fledgling bath-products business.
The sisters are content leading separate but happy lives in their hometown of Potomac Point until everything is upended by lies that force them to confront unsettling truths about their family, themselves, and each other. For sisters as different as these two, building trust doesn't come easily—especially with one secret still between them—but it may be the only way to save their family.
Women's Fiction Contemporary [Montlake Romance, On Sale: June 1, 2020, Trade Size / e-Book, ISBN: 9781542008716 / ]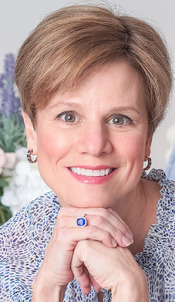 Wall Street Journal and USA Today bestselling author Jamie Beck's realistic and heartwarming stories have sold more than two million copies. She is a two-time Booksellers' Best Award finalist, a National Readers' Choice Award winner, and critics at Kirkus, Publishers Weekly, and Booklist have respectively called her work "smart," "uplifting," and "entertaining." In addition to writing novels, she enjoys dancing around the kitchen while cooking and hitting the slopes in Vermont and Utah. Above all, she is a grateful wife and mother to a very patient, supportive family.
Fans can learn more about her on the web, which includes a fun extras page with photos, videos, and playlists. She also loves interacting with everyone on Facebook.