My mother has a picture of me as a little girl, smiling into the camera on the back of a pony. With my hair cascading in ringlets beneath a cowgirl hat, freckles sprinkled across my nose, a missing front tooth, and my six-shooter by my side, I was ready at seven to take on the Wild West. In reality, an out-of-work photographer had taken a pony, cowboy hat, bandana, and toy guns around our neighborhood, looking to make a buck.
Fast forward a couple of years, and you'd find me on a typical Sunday afternoon parked with my father in front of the television. I treasured our shared passion for vintage westerns, never noticing such flaws as poor acting, overblown plots, or camera angles that gave away feinted punches.
Born in California's Big Valley, land of the Barclays, I am a daughter of the American West. I have a vivid memory of walking home from high school in a dust storm with tumbleweeds blowing across the road. I'd grown up steeped in western mythos, but the grit I washed from my hair that day wasn't so romantic.
A fascination with the Oregon Trail took hold of me as an adult, sealed by an epic road trip during which I visited iconic locations that are part of our national heritage. The pioneers who traveled across America seem very near when you look out from the top of Independence Rock where they inscribed their names and picture wagons circled in the plain below. Stand in deep ruts carved into solid rock by their wheels, and you can still hear them creaking by.
What was the West really like, as opposed to what we popularly believe? The question took hold of me. Several years would go by before I would attempt to recreate the real America West in a novel, but my quest for the truth had begun.
A later trip carried me to Virginia City, an inhabited ghost town in Montana. Road agents had once hung from the rafters here. They'd been buried on boot hill, but outside the cemetery that accommodated the town's decent folk. The doomed men had belonged to an infamous gang known as the Innocents who terrorized miners in the area. Unless of course they didn't. Opinions vary.
Outlaws holed up at Robbers Roost, a roadhouse several miles outside town. Its balcony gave a nice view of the road. When stagecoaches carrying gold from the mining town of Bannack tried to pass, temptation would overwhelm the road agents. But some say this never happened.
Lawlessness gave way to mountain justice, and vigilantes rode out in posses to protect decent citizens, if you believe that account. Some hold that the vigilantes were themselves a problem and that the sheriff who swung from a rope in Bannack was an innocent man. Others maintain Henry Plummer richly deserved his fate. A modern trial attempting to settle the matter ended in a hung jury.
VIGILANTES OF MONTANA by Thomas Dimsdale gives an eyewitness account of the events leading to the formation of the vigilance committees in Virginia City and Bannack and the hangings that took place. Certain historians doubt the integrity of this original record.
While researching HILLS OF NEVERMORE (Montana Gold, book 1), I learned many facts that surprised me. I have passed some of these on through my story. Much has been lost in time, with the truth buried on boot hill. I relied on logic and probability to impart the truest vision of the real American West in the pages of my book.
Excerpt
Idaho Territory, May, 1863

America watched her wagon train shrink steadily in the distance, dust billowing in its wake. How could it have traveled so far in such a short time? Oh, why hadn't she let someone know she'd needed to stop? Her friend Addie, taking a turn holding America's baby, might not look for her unless Liberty woke and cried for her mother. Bill Baker, driving her oxen for a spell out of kindness, wouldn't notice her absence for some time.

"I can't have lost it!" Tears blurred the trail beneath America's feet. She'd been a fool to wear the locket Kyle had given her. She should have kept it stashed away. When she'd felt her necklace's chain break, she'd stopped walking at once. Why couldn't she find it? If she didn't come across the locket soon, she'd have to leave it behind. Catching up to the wagon train would take some doing even now, and every passing moment carried her baby, only three months old, farther away.

A meadowlark trilled, the song a sharp accent against the deeper thud of hooves.

A shiver ran down her spine. She jerked her gaze upward.

A spotted pony pranced on the path. The rider on the horse's back watched her from dark eyes. Beneath the quillwork adorning the brave's chest, his skin gleamed the color of robust tea. A black stripe of paint slashed across the bridge of his nose. Two tight braids fell to the sash that bound fringed leggings at the waist. Strips of cloth crisscrossed a wide forehead, and feathers fanned sideways behind his head.

A group of Indians on ponies clustered beside him. One of them called out, laughing.

The brave held up his hand for silence.

Wisps of hair escaped America's bonnet, stinging her eyes. She clawed them away with a trembling hand. One thought crashed into another, beating to the rhythm of her wild pulse. Could she outrun them? No. What would they do to her once they caught her? Horrible. She trembled at the very idea. They could scalp and murder her. Or. If they let her live, that might be worse.

With fear burning the back of her throat and her heart pounding like the wings of a canary against the bars of its cage, America walked toward the brave. Her legs shook so badly that they threatened to collapse. But she lifted her head high and pretended chance encounters like this happened every day.

She picked her way through the sagebrush and bunch grass beside the trail. The spotted pony snorted and showed the whites of its eyes. The leader's dark gaze swept over America, making the hair on the back of her neck prickle.

The ground gave way as pain shot through her foot. She pitched forward and sprawled beside the pony's prancing hooves.

The brave gave a command in his native tongue that quieted his pony. He leaned down to her. She stared at the hand he extended, then past it to his face. He watched her with an expression that told her nothing.

She pushed to her knees, drew breath, and took his hand.
Montana Gold #1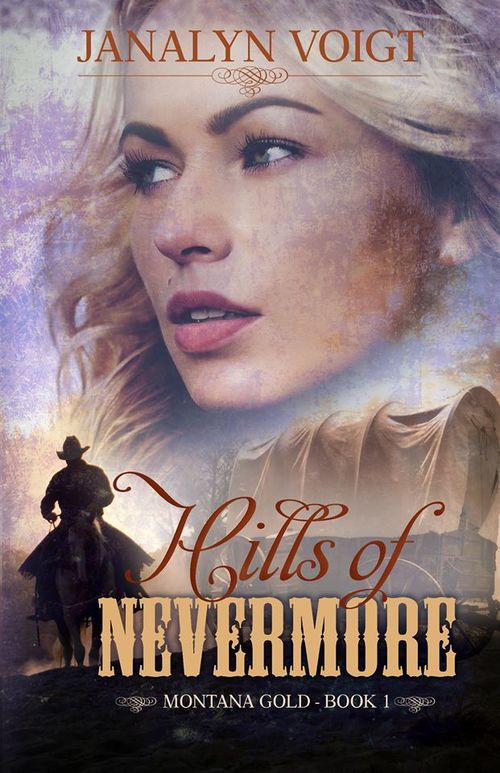 Can a young widow hide her secret shame from the Irish circuit preacher bent on helping her survive?
In an Idaho Territory boom town, America Liberty Reed overhears circuit preacher Shane Hayes try to persuade a hotel owner to close his saloon on Sunday. Shane lands face-down in the mud for his trouble, and there's talk of shooting him. America intervenes and finds herself in an unexpectedly personal conversation with the blue-eyed preacher. Certain she has angered God in the past, she shies away from Shane.
Addie Martin, another widow, invites America to help in her cook tent in Virginia City, the new mining town. Even with Addie's teenage son helping with America's baby, life is hard. Shane urges America to depart for a more civilized location. Neither Shane's persuasions nor road agents, murder, sickness, or vigilante violence can sway America. Loyalty and ambition hold her fast until dire circumstances force her to confront everything she believes about herself, Shane, and God.
Based on actual historical events during a time of unrest in America, Hills of Nevermore explores faith, love, and courage in the wild west.
Inspirational Romance | Romance Western [Mountain Brook Ink, On Sale: May 1, 2017, e-Book, ISBN: 9781943959266 / ]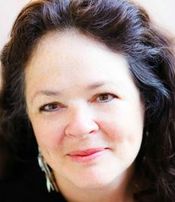 Janalyn Voigt's lifelong love of storytelling began in childhood when she dreamed up her own bedtime stories. She grew into a precocious reader, a pastime she credits with teaching her to write. Janalyn trained formally with Christian Writers Guild. Today she is a multi-genre author and is represented by Wordserve Literary.