Many times when I sketch a character, when I'm right at the beginning of figuring out who this person is, I take from my real life. I'll use aspects either of myself or those who are close to me, or perhaps someone who I've come across over the years who has had a great impact on me. That's not too unusual—I think most writers do that to one degree or another.
But sometimes, I make very deliberate choices. Sometimes there are challenges in my own life that relate to me, or a friend or family member, and I will inject personal experience into my stories and characters. Those choices are never made lightly and they can be scary. It can feel as if I'm allowing myself to become too vulnerable through my stories because once it's in the hands of a reader, it's completely out of my control.
I don't want my damaged characters, the ones who've had to fight in life, who've had to overcome—or who are still in the process of overcoming being repeatedly kicked in the teeth—to be disregarded. They're still healing and I don't want them to get hurt any more than they already have been. However, just because I understand their struggles and pain, that doesn't necessarily mean that others will too. And isn't that just like real life?
Not everyone will be able to relate to or understand Liam from CUTTING CORDS. For those of you who have followed the Kiss of Leather series, you'll remember him showing up here and there as the very young sub who has a severe anxiety disorder. His Master died of a massive heart attack, and he's been alone, depressed and unsure of his place in the world. He's struggled to pick himself back up with the help of friends, and he's become pro-active by seeking counseling and trying to move forward with his life.
But Rome wasn't built in a day. It would be very convenient for me to have that be his back story then begin right at the point where he's been magically healed and he's ready to move forward with the great romance of the century. But that would be doing him, and the readers, a great disservice. I wrote him with a true hand. Liam is equal parts me, two of my daughters, my ex, and friends who I've met along the way.
Social anxiety disorders are real and scary and greatly misunderstood. A few people who have read this story already contacted me privately to share that they understood Liam, because he's also them. They can't quiet their disordered, panicky thoughts. They have to write things down so they don't say anything 'weird' to someone when speaking on the phone. They won't eat in public, and loud noises, a smell, a crowd—many things can trigger a debilitating panic attack that can be humiliating for the person experiencing it. Many, like Liam, will do anything to avoid that embarrassment, so will either bolt from a situation leaving everyone perplexed, or simply never leave the house to avoid having to deal with it at all.
A big part of the humiliation comes from the fact that there are those out there who don't believe this is a real disorder, or that it's greatly exaggerated. They can tell us to 'get over it', 'quit being such a big baby', 'stop your whining', and so on. That attitude then exacerbates the situation and increases the odds of panic, since we'll be so stressed out by the possibility of being ridiculed or dismissed, that such a declaration alone can trigger an episode.
Liam's not my first character facing great challenges in his quest for true love and he won't be my last. I hope as you read about him, you'll experience him with an open-heart and a bit of understanding. More importantly, if you meet someone like him in your own life, maybe his story will give you some insight into what it's like for someone living that reality on a daily basis.
Of course, since this is also a romance and I always serve up a Happily-Ever-After, be rest assured that Liam is well taken care of. I hope you enjoy his journey to true love!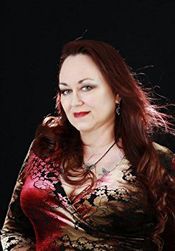 Morticia Knight spends most of her nights writing about men loving men forever after.
If there happens to be some friendly bondage or floggings involved, she doesn't begrudge her characters whatever their filthy little heart's desire. Even though she's been crafting her naughty tales for more years than she'd like to share – her adventures as a published author began in 2011.
Once upon a time she was the lead singer in an indie rock band that toured the West Coast and charted on U.S. college radio. She currently resides on the northern Oregon coast and when she's not fantasizing about hot men she takes walks along the ocean and annoys the local Karaoke bar patrons.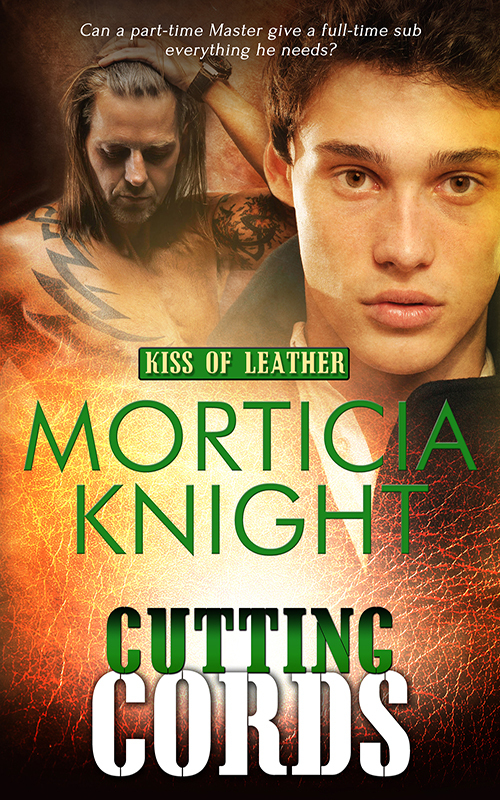 Liam yearns for Master Neal's harsh touch, but Neal fears that a part-time Master can't give a full-time sub everything he needs.
Liam's world crumbled after the unexpected death of his Master. Prone to panic attacks and other social anxiety, Liam doesn't believe he'll ever find another Master who would be willing to take on such a challenged sub full-time. Too distraught to go back to Club Consequence, where he met the man he thought he'd be with forever, he decides to give Kiss of Leather a try.
After doing a piercing gig at Kiss of Leather, Master Neal signs up to become a member. On the night he performs a demo as the final step to being accepted, he meets a sub who brings out his protective urge and makes his heart come alive. Neal isn't scared off by Liam's anxiety or social awkwardness. On the contrary, he finds the sub to be refreshingly honest and endearing.
They try out a scene to see if they'll click, and their connection is everything they'd both hoped it could be. However, the road to love and a Total Power Exchange isn't an easy one. Neal still hasn't discovered all there is to know about Liam's traumatic upbringing, and he's not sure if he'd ultimately be the right Master for Liam.
Both men are forced to face the truth about love, life and what it means to share it with another person. But before Liam can start over with Neal, he'll have to cut the cords to his past and trust that Neal will be there to catch him when he does.
Gay / Lesbian | Romance Gay [Pride Publishing, On Sale: May 23, 2017, e-Book, ISBN: 9781786515797 / eISBN: 9781786515797]