The world of romance certainly has changed since LAST GENTLEMAN STANDING was first released. The genre has blossomed and grown in so many ways since then.
Most noticeably, there are many more kinds of romance in 2017. Beyond just historical and contemporary, now these can be further broken down into paranormal, inspirational, steampunk, sci fi, m/m, bdsm and other kinds of stories undreamed of years ago. Readers have many more choices to match their individual tastes. And not only of plot and setting – they can get their fix electronically as well as on paper. They can order a book out of thin air and plunge into it in the next minute. Reading on your iPhone was not a phrase that would have had any meaning when LAST GENTLEMAN STANDING was first published.
Brief digression: do you ever find yourself marveling at a sentence coming out of your mouth that would have made zero sense when you were young? For example: Email me the url. How do I make Bluetooth discoverable? Find me on my website and Facebook. More than romance has changed in these years!
The Regency has expanded in scope during this time, too. That phrase once meant a certain kind of book, mostly modeled on the marvelous work of Georgette Heyer. Now Regency has a much broader reach. Stories can be much sexier, for one thing. They run the gamut from sweet to smoking. Some readers like it mild, and some like it hot. And they can choose. The world of the novels has expanded as well, from ballrooms and country estates to many other sides of early nineteenth century life. There are characters from different social strata and problems other than getting vouchers for Almack's.
We're also hearing much more from the heros of romance. Back in the day, the inner thoughts of the romance heroine were the main focus of the narrative. Readers followed her inner as well as outer journey to an HEA. Now, people want to hear from the other side of the couple as well. It takes two to make a match, and readers want to see character development on both sides. The monolithic alpha male has been opened up and revealed to be a more complex creature. Struggles and angst for the hero have become almost obligatory.
So LAST GENTLEMAN STANDING, revised and updated as it is, represents time travel in more ways than one. It takes you back to Regency England and to an earlier era in the romance world. Some good times, both of them. I hope you enjoy it.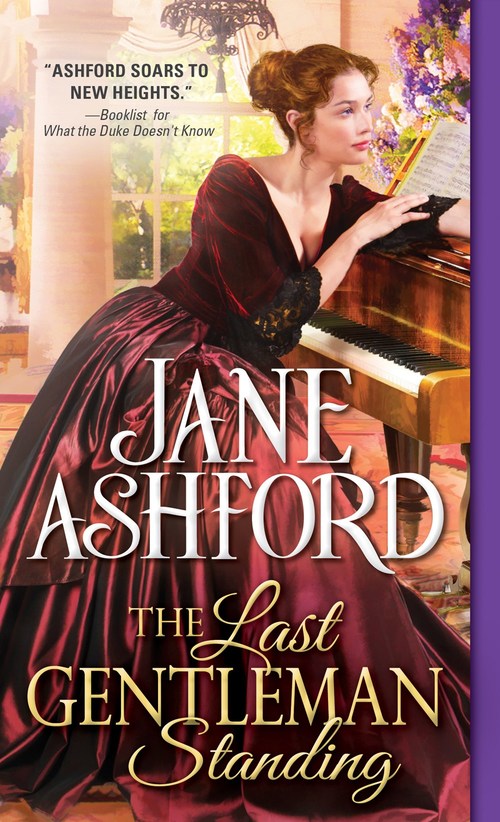 A fortune hunter's dream…
Miss Elisabeth Elham is an unlikely heiress. She never knew the curmudgeonly uncle who died suddenly and left her a fortune. She's proud, outspoken and independent―a definite challenge for London's fortune hunting suitors.
As various determined gentlemen vie for her attention at balls, routs, picnics and parties, Elisabeth finds herself embroiled with a charming rake, a mysterious nabob, and an elegant neighbor. This would all be great fun, if only she wasn't so fascinated by the one man in London who's not trying to woo her…
Originally titled Bluestocking, this story has been unavailable for over 25 years.
Romance Historical [Sourcebooks Casablanca, On Sale: September 5, 2017, Mass Market Paperback / e-Book, ISBN: 9781492655275 / eISBN: 9781402276798]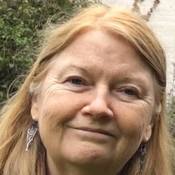 Jane Ashford discovered Georgette Heyer in junior high school and was entranced by the glittering world and witty language of Regency England. That delight was part of what led her to study English literature and travel widely in Britain and Europe. Born in Ohio, she has lived in New York, Boston and LA, her writing life punctuated by breaks where the fates intervened and swept her off in different directions.
Jane has written historical and contemporary romances. Her books have been published in Sweden, Italy, England, Denmark, France, Russia, Latvia and Spain, as well as the U.S. She has been nominated for a Career Achievement Award by Romantic Times Magazine.