The Delicious Heroes. Whether grouchy or funny, tough or sweet, romance heroes are the swooniest. Since my heroes tend to lean toward the grumpy side, chatty Hugh—the hero of the second book in my Rocky Mountain K9 Unit series—was a change for me. It made writing On the Chase so much fun, though, and it was probably good for me to get away from the brooding guys for a little while (although I'm sure I'll be back—I do love a grump with squishy-soft insides).
The Awesome Heroines. They may have their foibles and quirks, but the women in romance books battle through their insecurities and weaknesses to get things done! I love discovering the unexpected bad-assery in my heroines. It reminds me that we all have superhero strength inside of us, just waiting to emerge when we need to save the day.
The Humor. I'm such a sucker for a good joke. When characters make me laugh, I fall in love with them a little (okay, a lot). Romances have so many opportunities for humor—after all, the only thing better than a chuckle is a chuckle followed by a sweetness-inspired aww.
The Banter. Add a little sexual tension, and the conversation between the hero and heroine starts to spark. Full of humor and teasing and heat, well-written banter can be more stimulating than a sex scene. Hugh and Grace are the king and queen of banter, and I love them for it. Is there anything more attractive than a hero and heroine who really know how to use their words?
The HOPE. No matter how tough things get for the main characters, a romance promises the reader a happy ending. This, to me, is the very best part of romance books. Even when the real world seems upside down in the worst possible way, readers know for certain that Grace and Hugh—and all the other romance couples—are going to get their happy-ever-after. There's nothing more important in the world than hope, and romances offer a heaping helping of it. That's why, for these reasons and so many more, romance books are the very, very best.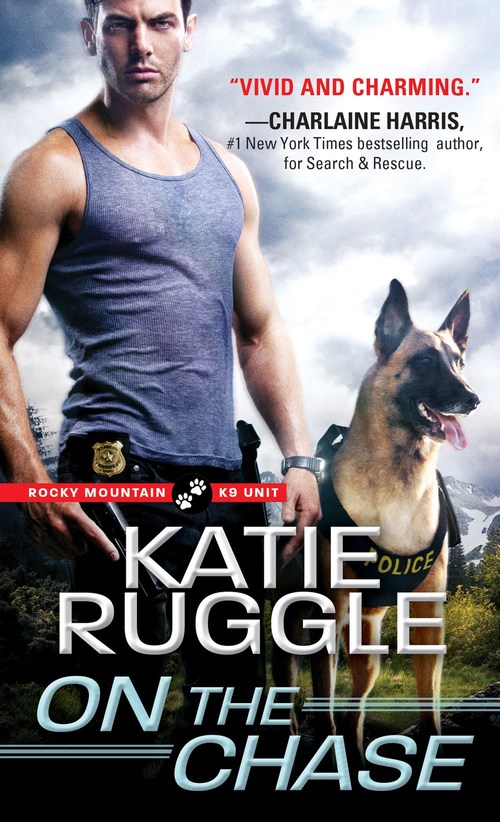 "Vivid and charming." ―CHARLAINE HARRIS, #1 New York Times bestselling author of the Sookie Stackhouse series
Injured in the line of duty,
His orders are simple:
Stay alive.
But when a frightened woman bursts into his life, Hugh and his K9 companion have no choice but to risk everything to keep her safe.
The sole witness to a horrific crime, Kaylee Ramay flees to the Colorado Rockies to start a new life. There she becomes Grace, a dog kennel employee desperately trying to avoid attention―especially from dangerously attractive K9 Officer Hugh Murdoch.
Because Hugh is tall, dark…and nothing but trouble.
Hugh is anxious to get back in the field after an act of heroism left him warming the bench. Until then, he and his K9 partner Lexi spend their hours teasing the town's mysterious newcomer. But when their simmering attraction is nearly cut short by a sniper's bullet, Hugh's mystery woman must come clean about the secrets she keeps…
Or both of them will pay the price.
Romance Suspense [Sourcebooks Casablanca, On Sale: September 5, 2017, Mass Market Paperback / e-Book, ISBN: 9781492643074 / eISBN: 9781492643081]
When she's not writing, Katie Ruggle rides horses, shoots guns, and travels to warm places where she can SCUBA dive. Graduating from the Police Academy, Katie received her ice-rescue certification and can attest that the reservoirs in the Colorado mountains really are that cold. While she still misses her off-grid, solar- and wind-powered house in the Rocky Mountains, she now lives in Rochester, Minnesota near her family.