"Imagine what would happen if you took Die Hard and swapped out John McClane for Han Solo and Princess Leia?" This is what I asked my agent. Her answer? "I'm going to need more coffee for this." And so Red Awakening was born.
In Red Awakening, the hero, Mace Armstrong, is tough, cynical, doesn't give a stuff about what's going on around him, and hates to get involved. But, just like Han Solo, when he's pulled into a situation he can't avoid, he just can't stop that honorable core of his from breaking free and making him do the right thing. Although, his actions do come with a heft side-serving of sarcasm. Meanwhile, our heroine, Keiko Sato, may be smaller in stature than Mace, but she's fierce enough in personality to run rings round him. And even though she starts the book quite oblivious to the wrongs happening around her, when she does find out the truth about her employer – CommTECH – it ignites her own core of integrity and after that, there's no stopping her.
I adore how these two interact with each other. The initial attraction is hot and explosive, but the reality of how well-matched they are truly comes out once they have to deal with the pressure and stress of being trapped in a building and hunted by terrorists. They banter, they argue, and they're pulled toward each other in a way that's impossible to fight. Like two planets caught in each other's orbit and destined to smash together. And all the while they're struggling to stay alive as danger closes in around them.
Her eyes narrowed at him. "Do you need to be so sarcastic?"
"No. It's just an added bonus. You get it free with the rescue."
Only for our Princess and Han, there's no space battle. They're stuck in Die Hard. And just like in Die Hard, the skyscraper they're in has been taken over by terrorists. Leaving Keiko and Mace to work together to get out of the building alive. But unlike Die Hard, Mace is an outlaw who is in the building illegally. Which means he has to avoid Enforcement and the research facility's owners, CommTECH.
He was without backup. In a building overrun by terrorists. A building that CommTECH owned and Enforcement was bound to storm at some point.
It was the Armageddon of undercover operations.
I loved writing Red Awakening. I love the way the hero and heroine make each other better people. I love the heat between them, and watching their reactions under the pressure of their circumstances. Most of all, I loved taking my favorite movie and writing my own version of it.
So what about you? If you were to write your own version of a movie which one would it be? And how would it be different? Or would you mix and match elements from your favorite movies, the way I did here?
Red Zone #2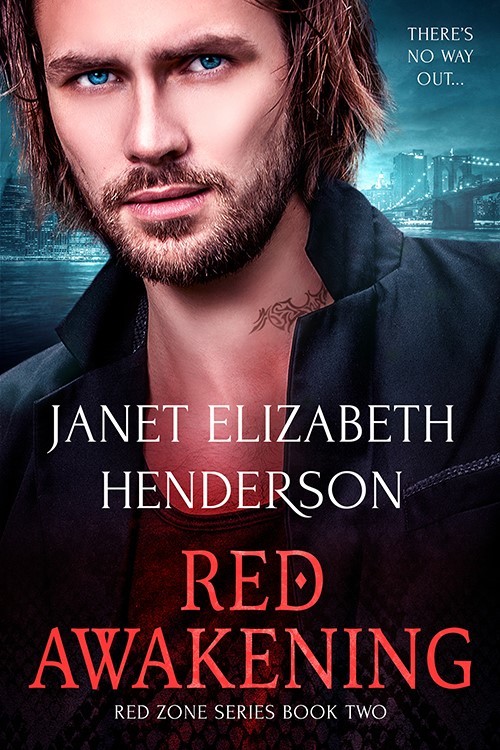 Praise for the Red Zone series: "Imaginative, totally preposterous and I absolutely loved every word!" – Marta, Goodreads
In a future where corporations and nanotech implants run the world, Mace Armstrong is in the wrong place at the wrong time. . . Literally.
The mission is simple: find a way into CommTECH's state-of-the-art compound, bug the lead scientist of their bio-engineering team before they release an implant that will kill millions, get out without anyone knowing he's there. For an ex-army ranger, even one out of his element by a century, it should be a walk in the park. Right?
Wrong.
Because Mace isn't the only one who breaks into the secure facility. With the building overrun with terrorists, he has to find a way out before he compromises himself and the entire Red Zone team to the enemy.
But there's no leaving without the woman who inadvertently helped him get into the building in the first place: Keiko Sato, CommTECH's press secretary. She's brilliant, beautiful, and knows how to hold a grudge. Against him. She has no idea what secrets he and his team are harboring, or that she's calling to the animal that's been locked inside of him for a century.
Even as she argues with him about everything, Mace is determined to protect her. He got her into this mess, and he owes it to her to get her out of it.
Whether she wants him to or not.
Each book in the Red Zone series is STANDALONE:
* Red Zone
* Red Awakening
Romance Paranormal | Science Fiction Romance [Entangled: Amara, On Sale: October 28, 2019, e-Book, ISBN: 9781640638730 / eISBN: 9781640638730]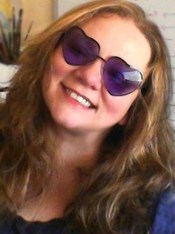 Janet Elizabeth Henderson is a Scot living in New Zealand and married to a Dutch man – it can get a little confusing in her house! She has two little girls and a menagerie of animals that keep her busy during the daylight hours. At night, when everyone is asleep, Janet writes contemporary romance. Her main aim is to make herself laugh so loudly that she wakes her husband – it's payback for his snoring! Janet trained as a fine artist, has worked all over the world and – like some of her characters – has been fired from too many jobs to count. Janet's main hobbies are reading, painting and talking – and not always in that order.
5 random things about me:
1. I accidentally mooned a crowd at a Bolivian wedding.
2. I've been chased by a gang of baboons. And I mean gang. They were organised and vicious. All that was missing was their leather jackets and tattoos!
3. I wrote my first novel when I was 22. It was a cross between Star Wars, Monsters Inc. and Tinkerbelle. Funnily enough, no one wanted to publish it. Odd that. . .
4. I was a portrait artist on the streets of Amsterdam for a time.
5. I worked night shift as a security guard at Stirling Castle in Scotland while I was in college. The castle was on a terrorist hit-list back then. To defend it they gave me a flashlight, a two-way radio that only worked one-way and made me wear a polyester A-line skirt. . .