Charlie heard the noise of a vehicle approaching. A Dodge Durango, red. Oh, no. That wasn't–surely not–
Jake Braddock.
Nooooooooo!
Not again. Not here. Not now.
Charlie realized the picture she must make at the moment: butt in the air, bootless, muddy socks, scraggly hair, filthy blackened hands and beet-red face because her head was hanging upside down.
The Durango had pulled forward and stopped. A figure that looked an awful lot like Jake Braddock got out of it and shut the door. Tall, dark tousled hair, broad shoulders. T-shirt under a flannel shirt rolled to the elbows. Arms so cut with muscle that they were even defined under the plaid.
Charlie straightened, turned at the waist and with effort, unstuck one foot and set it down in front of her. Then with determination, with what she thought of as sheer brio, she unstuck the other one, slid on the first, lost her balance and pitched forward onto her face. Mortification had never smelled so much like weeds, wet earth and—ugh–deer dung.
This-is-not-happening-this-is-not-happening-this-is-not-happening! She sang to herself. Nope-not-never-not-not-not-nope! I am dignity itself, shimmering in the wind, the very spirit of grace. This is so not happening. I am visualizing this not happening. I can create my own reality with my thoughts . . .
There was a suppressed rumble of amusement above her. "Charlie?" Jake's voice quivered with the effort not to laugh. Smart man. "Is that you?"
She raised her face and spat out a blade of grass. "No."
"I didn't think so."
"I am a complete and total stranger, Jake Braddock. Get that straight. You have never seen me before in your life."
"O-kaaay," he said cautiously.
"That's the only way I can deal with the humiliation of this situation on top of the humiliation of the other situation. Got it?"
"Yep." He paused. "Would you like a hand?"
Charlie pushed herself to her knees, squatted on her haunches and just looked at him.
"Oh . . . oh, boy. You–" he gestured at her.
"Don't say it. I don't want to know."
His lips twitched and his dark eyes danced and yet he managed to adopt a kindly expression, which was the biggest insult of all–aside from his being so hot and here when she was . . . not hot.
"Hi, Beautiful," he said.
"I hate you," she said.
"You can't hate me. I'm a total stranger, remember?"
"Right. But you look highly suspicious and generally loathsome. So I'm pretty sure I hate you anyway."
"Fine. I'm good with that."
She decided it was time to stand up, and did so, ignoring his proffered hand. "I'm too dirty." She was absurdly proud of herself for making it to her feet without his help.
"I don't have a problem with dirty girls," he said with a totally straight face.
She glared at him.
He cleared his throat. "That went over well. So can I ask what happened to your shoes?" He followed her gaze to the Italian boots, sprawled where she'd left them next to the truck. "Ah." His mouth worked. "And you decided to leave the truck . . . why?"
She pointed to the rock. "I thought maybe it was flat and I could put it under one of the wheels."
"Well, that explains everything," he said dryly. "And nothing. Why are you out here?"
"Because . . . because . . ." she gestured at the blackened foundations of the mansion. "I have this crazy idea that I should rebuild it," she blurted.
Jake's mouth tightened, and the good humor drained from his expression.
She suddenly felt terrible. Of all the places for him to find her, out here was the worst. "There are a lot of good memories here, too, Jake."
"Yeah," he said baldly. Abruptly. "So, you need a tow?"
(C) Liza Kendall, Berkley, 2019.
***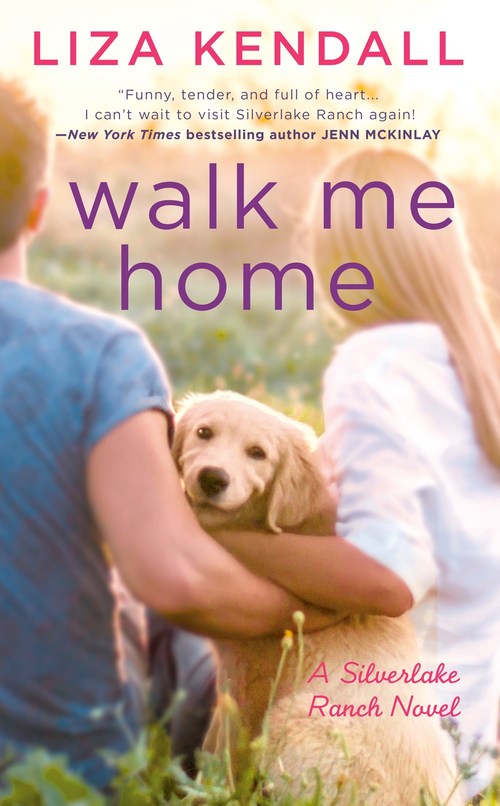 A feel-good, funny second chance romance proves it's never too late for love in the small Texas ranch town of Silverlake.
Firefighter Jake Braddock is used to fixing things, and he's never met a problem he couldn't solve–except for his sweet ex-girlfriend Charlotte Nash.
Charlie Nash has been a big-city girl ever since her family made a clean break from their small town, after the tragedy that drove a wedge between Jake and her wealthy parents. She's never gotten over abandoning Jake–and he hasn't, either.
Then Charlie returns to Silverlake to stand as a bridesmaid opposite Jake in her cousin's wedding. The event sparks awkwardness, laughter, and heartbreak as they dance to the tune of the craziest bride in the west. . . and repair broken family bonds.
Can their long-lost love find a second chance?
Romance Western | Romance Contemporary [Berkley, On Sale: January 7, 2020, Mass Market Paperback / e-Book, ISBN: 9780593098004 / eISBN: 9780593098011]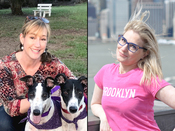 SMALL-TOWN ROMANCE, BIG-TIME FUN
Liza:
Liza lives in a small neighborhood in Brooklyn, which offers plenty of opportunities for her to pursue her favorite pastimes: rummaging through tag sales for intriguing items to repurpose, walking the Promenade across the water from Manhattan, and visiting candy shops and bakeries to satisfy her sweet tooth. Liza can almost always be found in a pair of Converse sneakers, and her guilty pleasure is collecting artistic backpacks (Ted Baker is a fave!).
Kendall:
Kendall lives in south Florida but often forgets to go to the beach because she's in some fictional world. She collects shoes (though she's usually barefoot) and unusual purses–her current favorite is shaped like a typewriter! Kendall loves to cook and has been rescued by two greyhounds named Kook and Klepto who only eat shoes occasionally and thankfully have not developed a taste for handbags. . . yet.